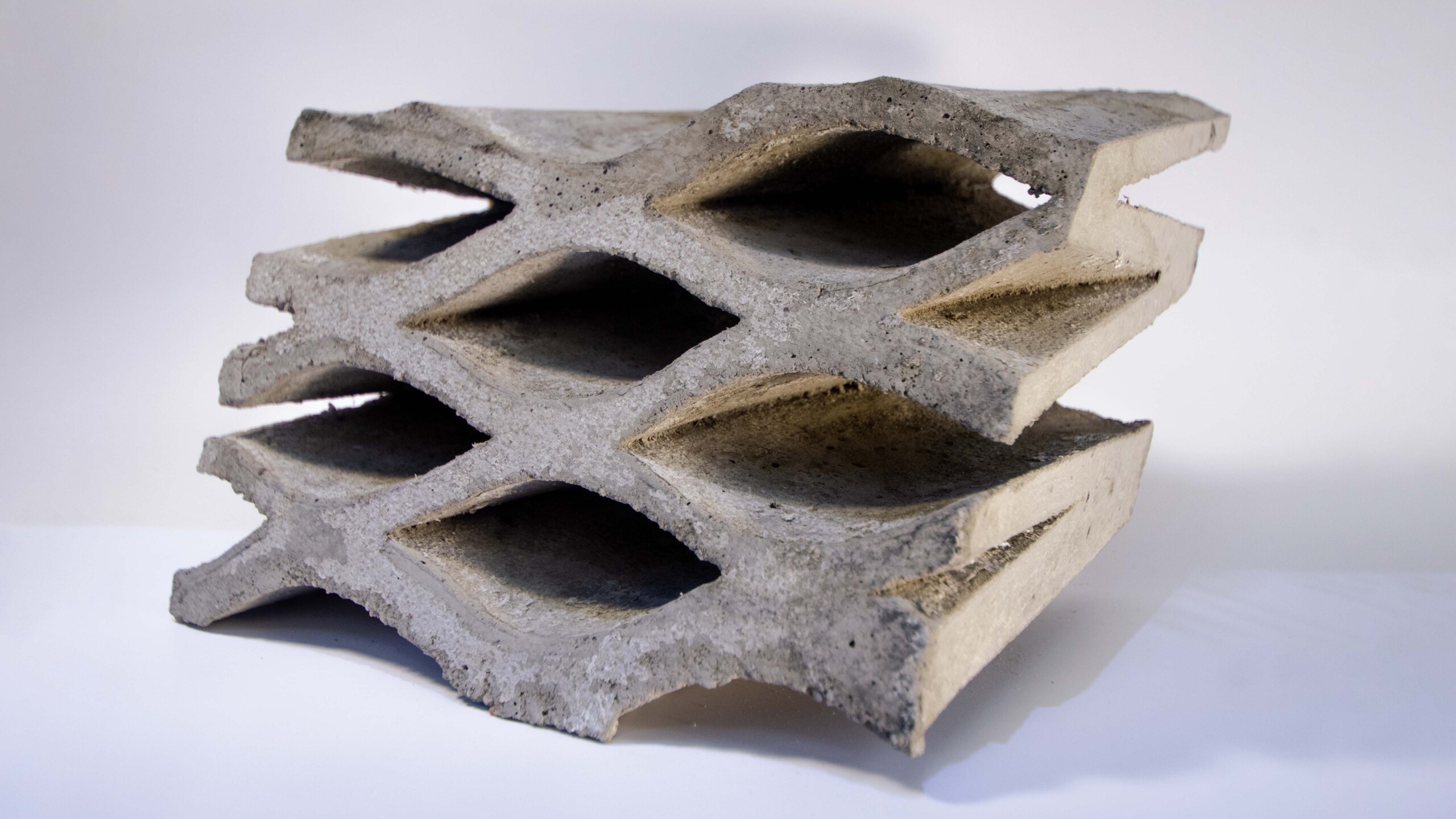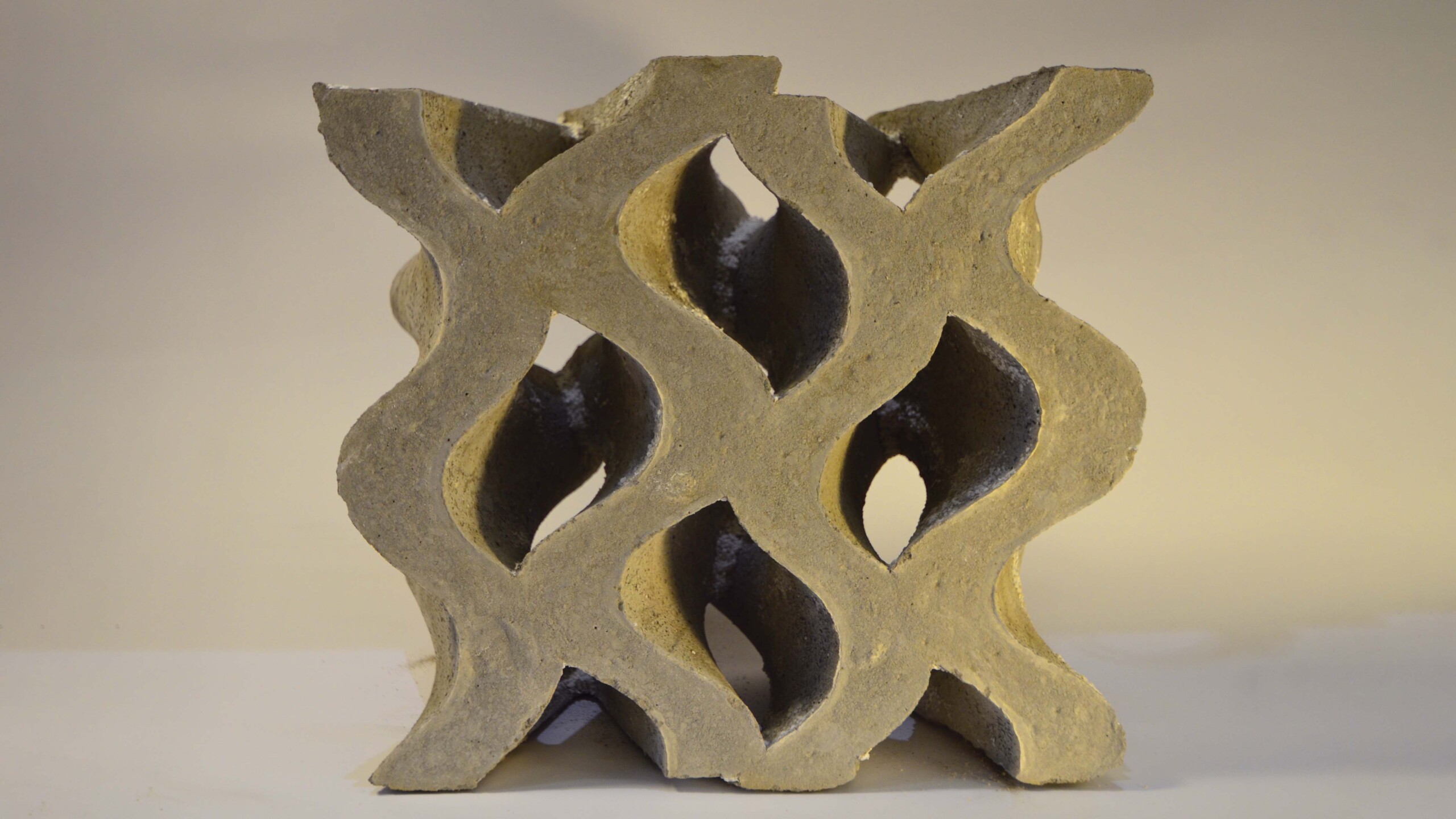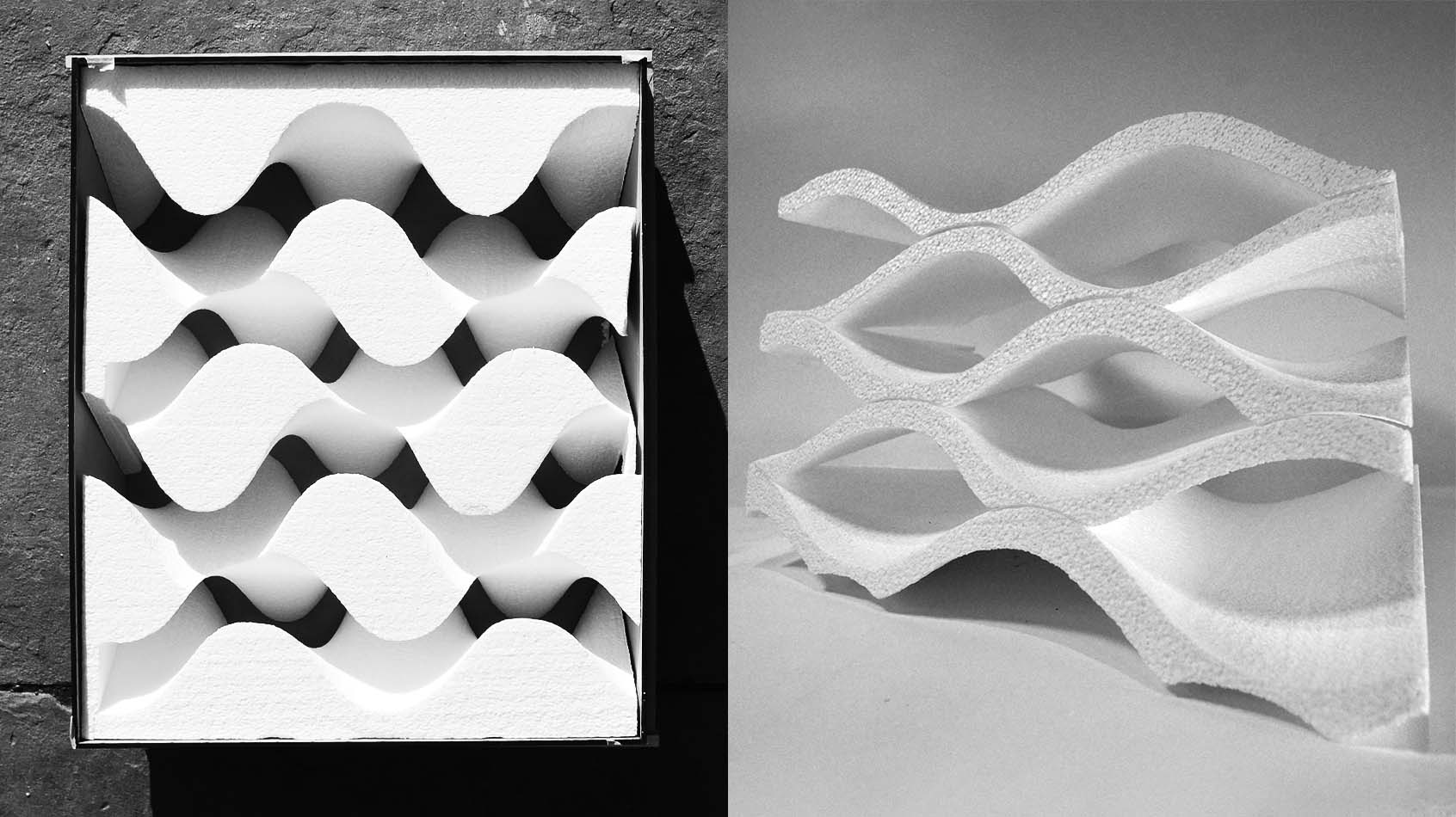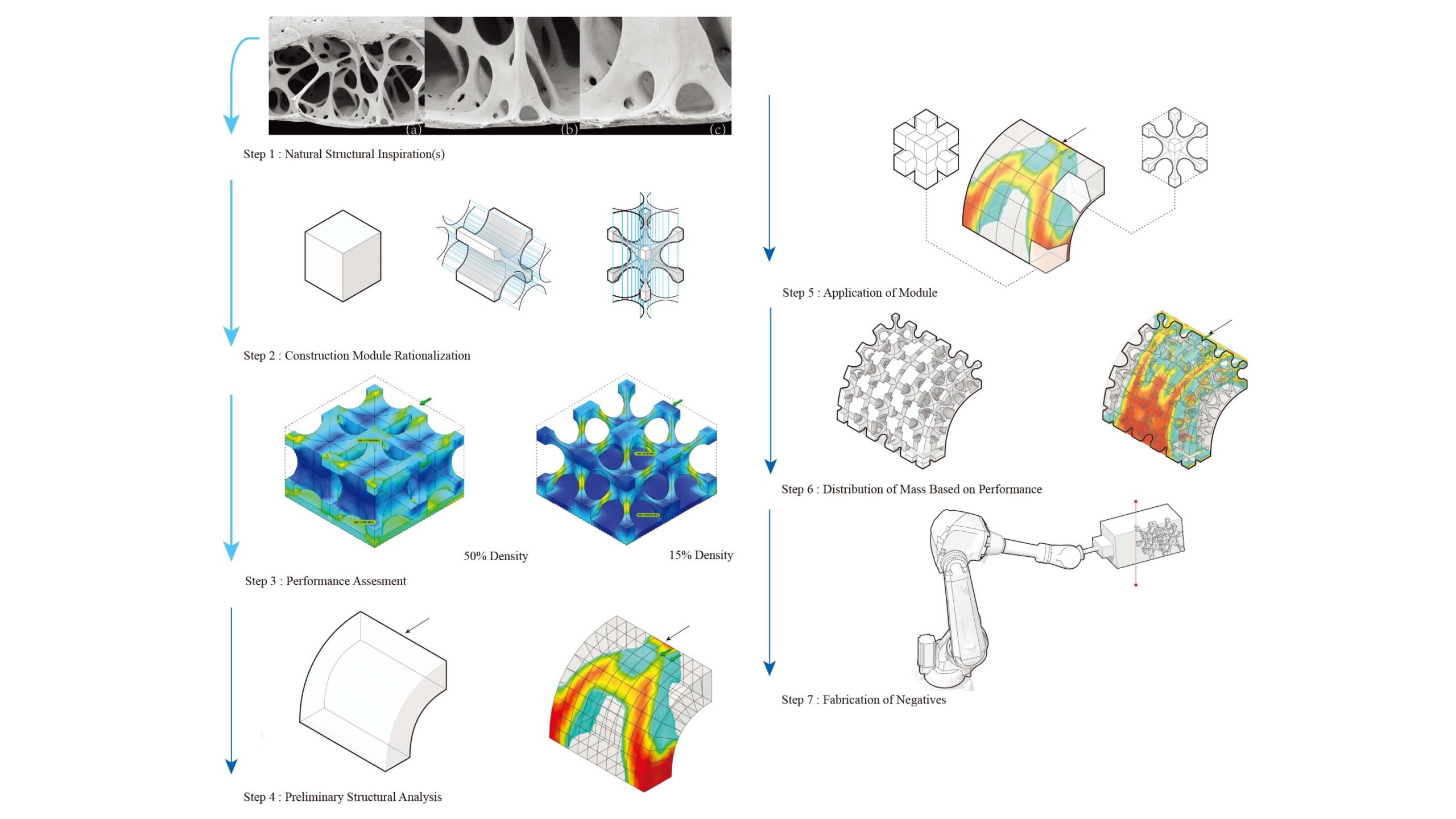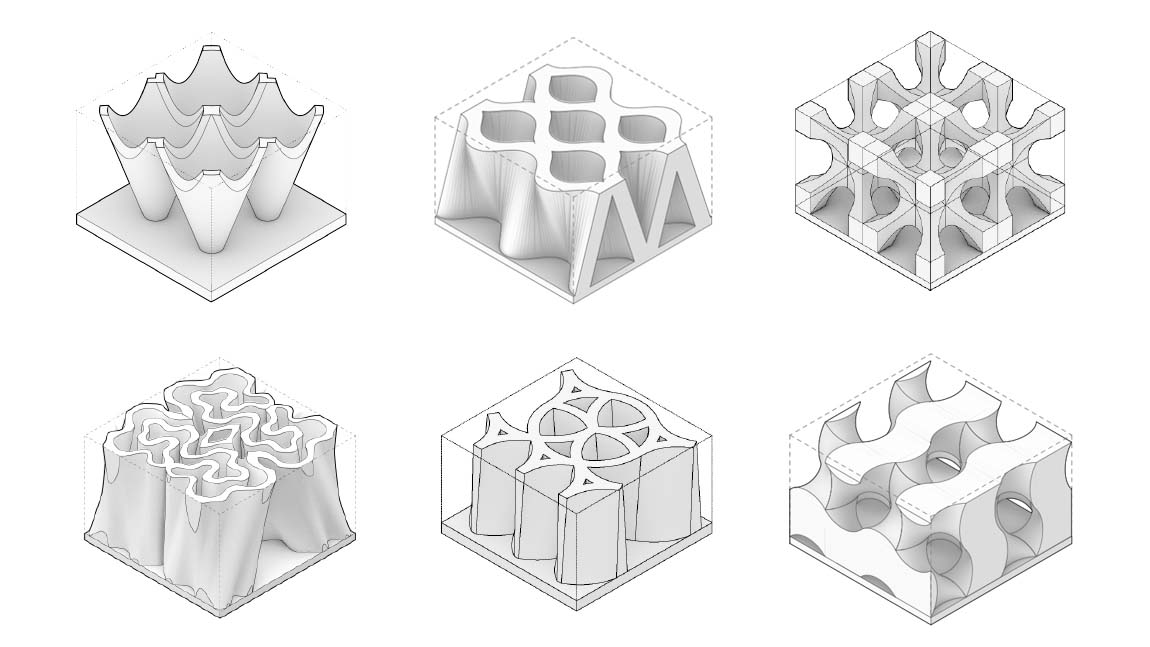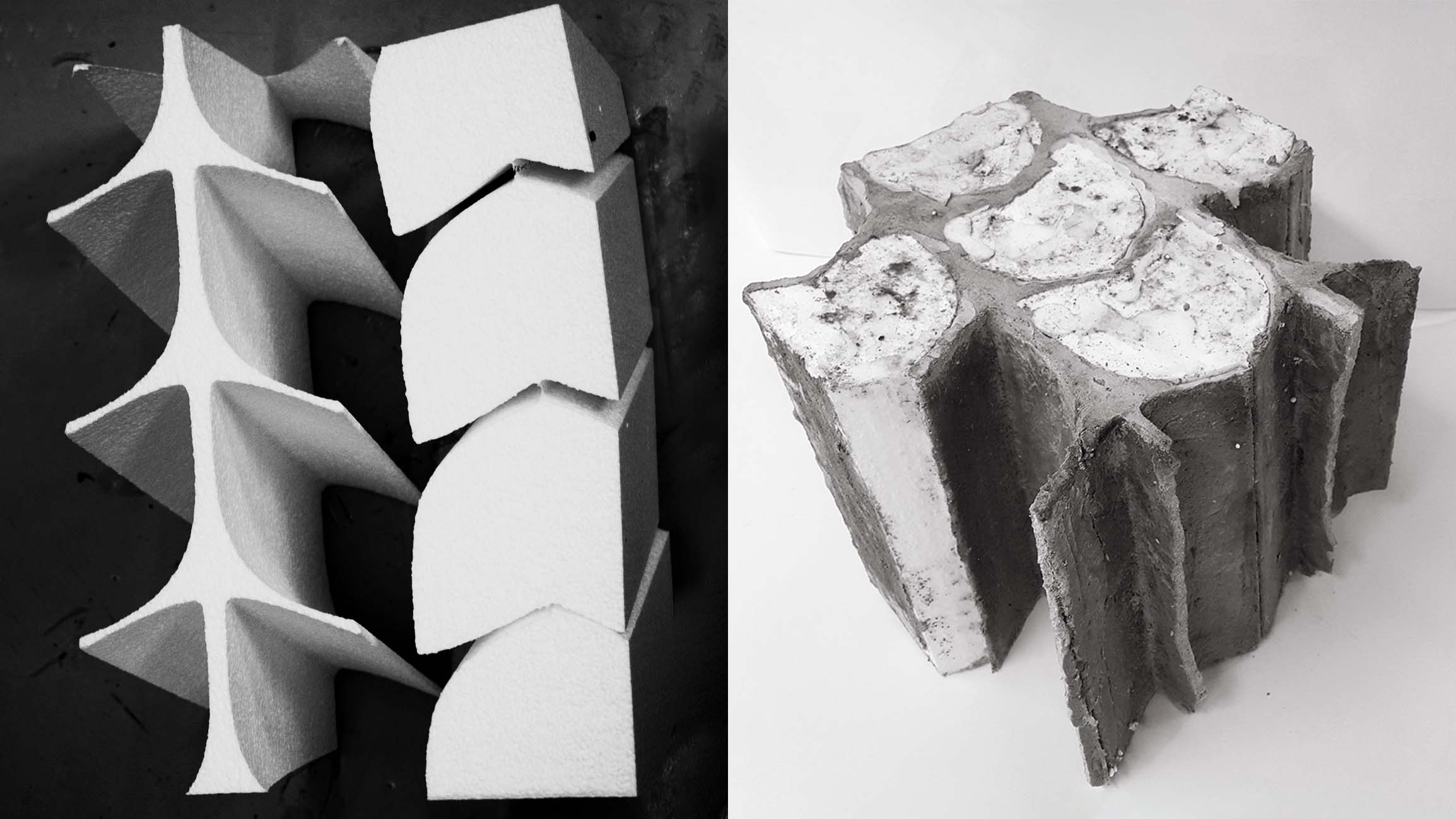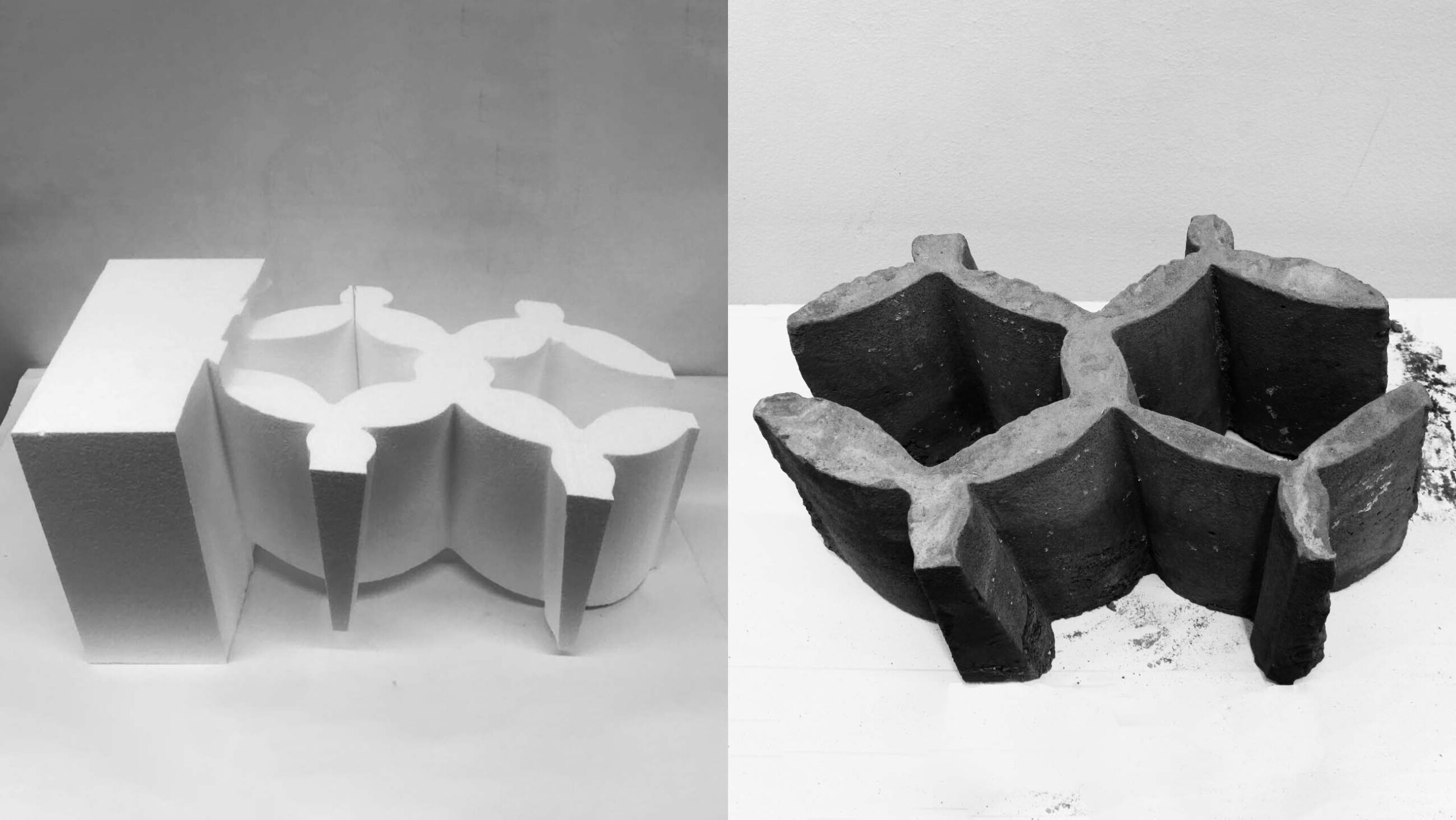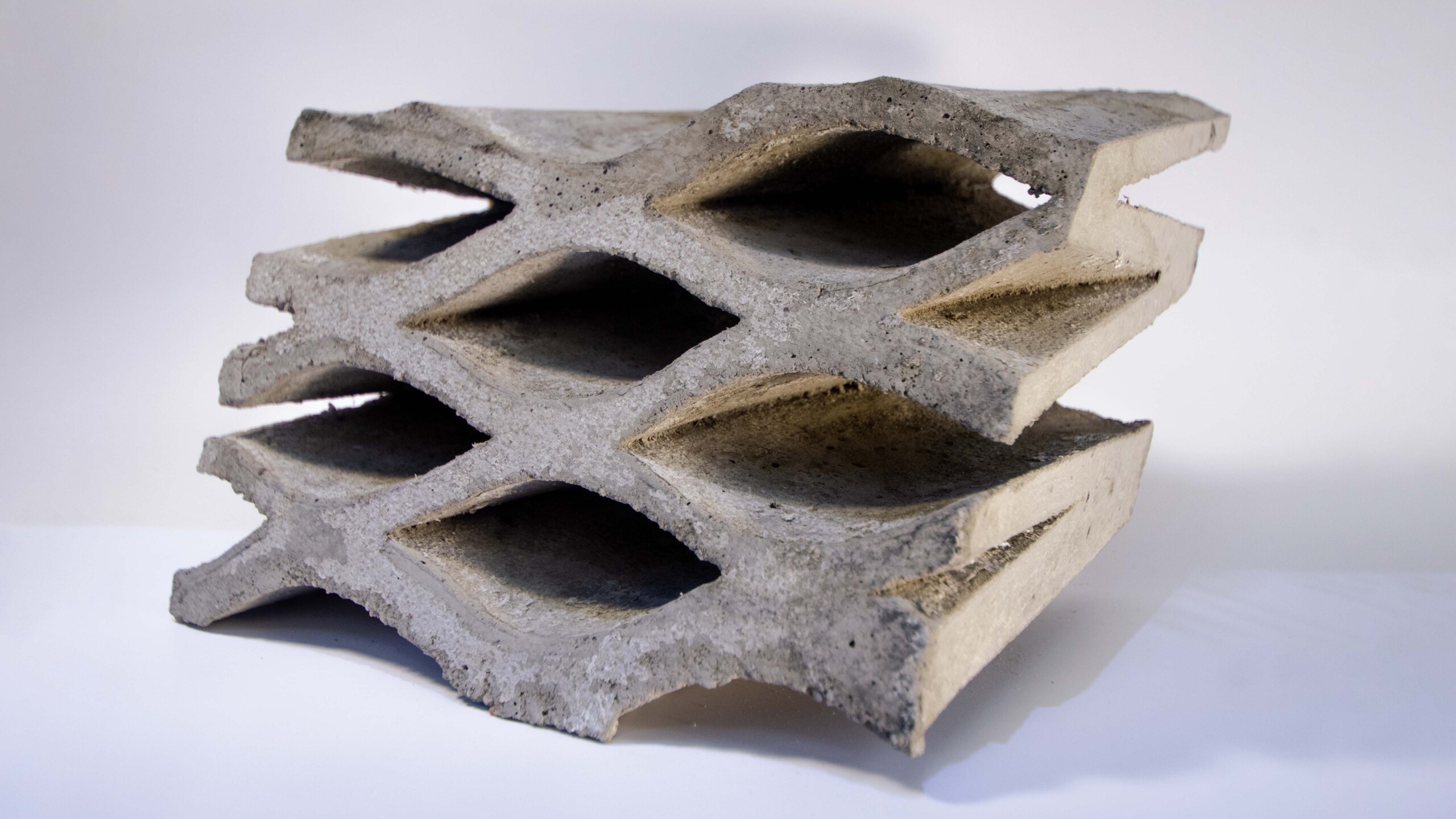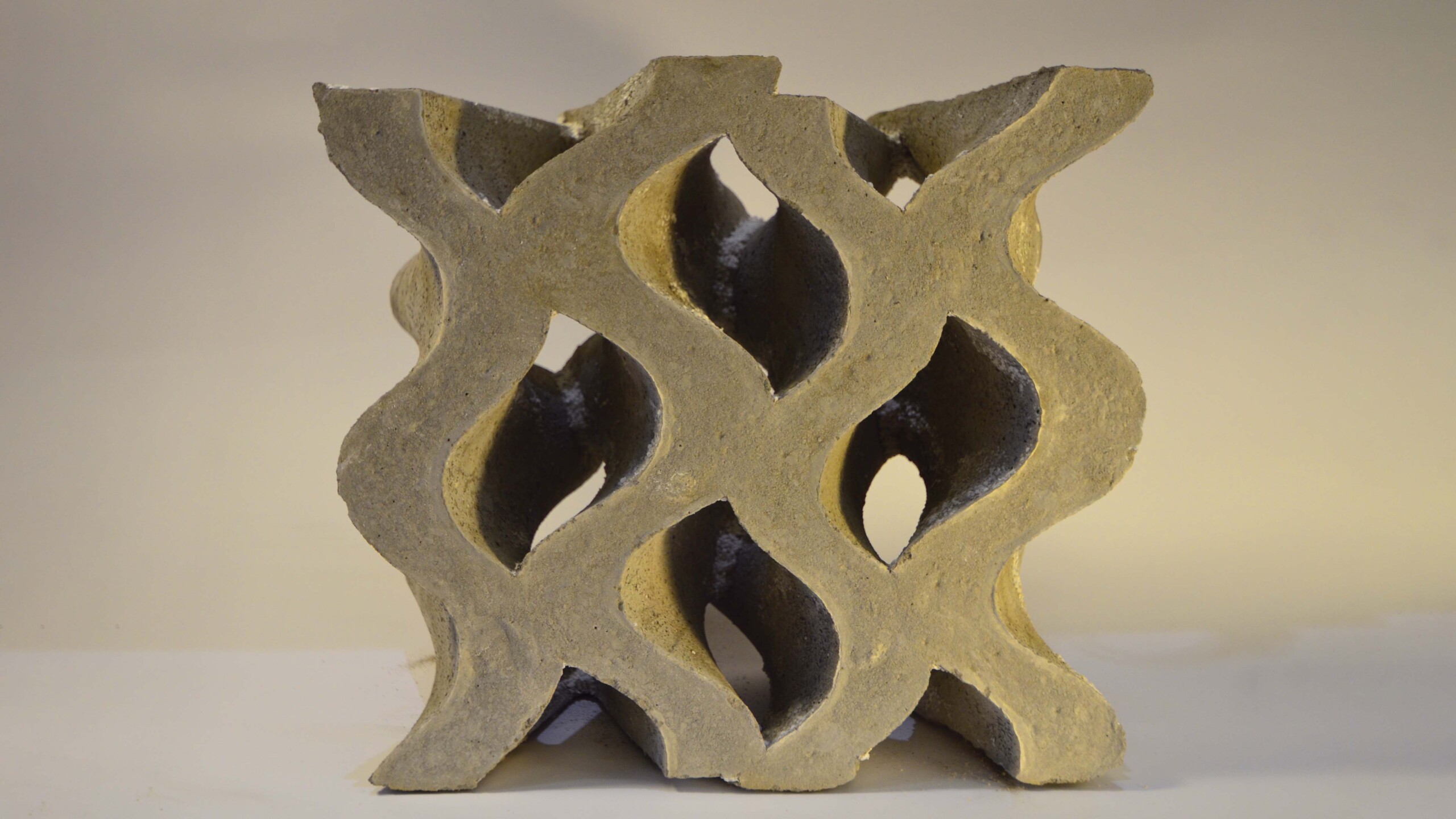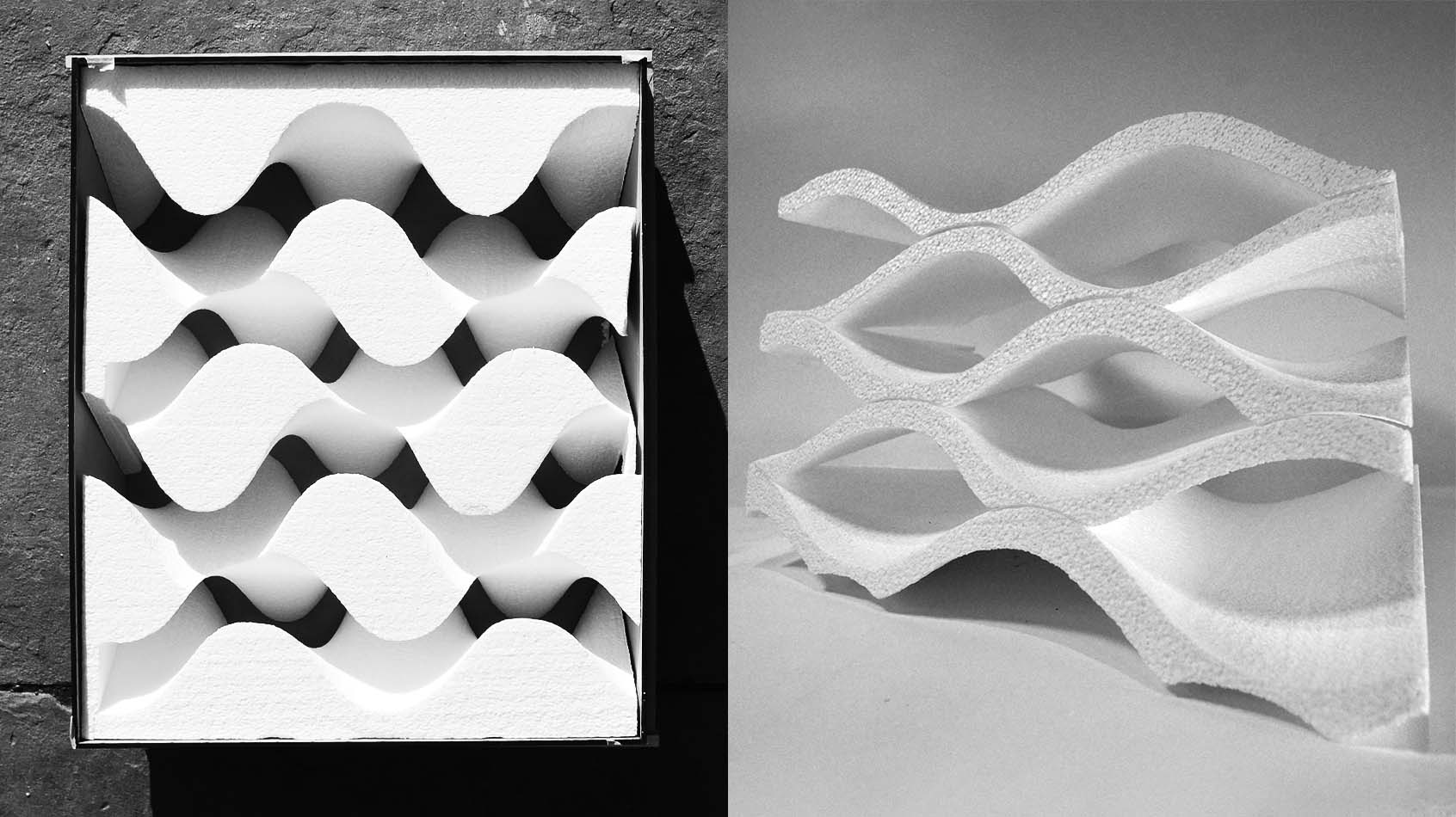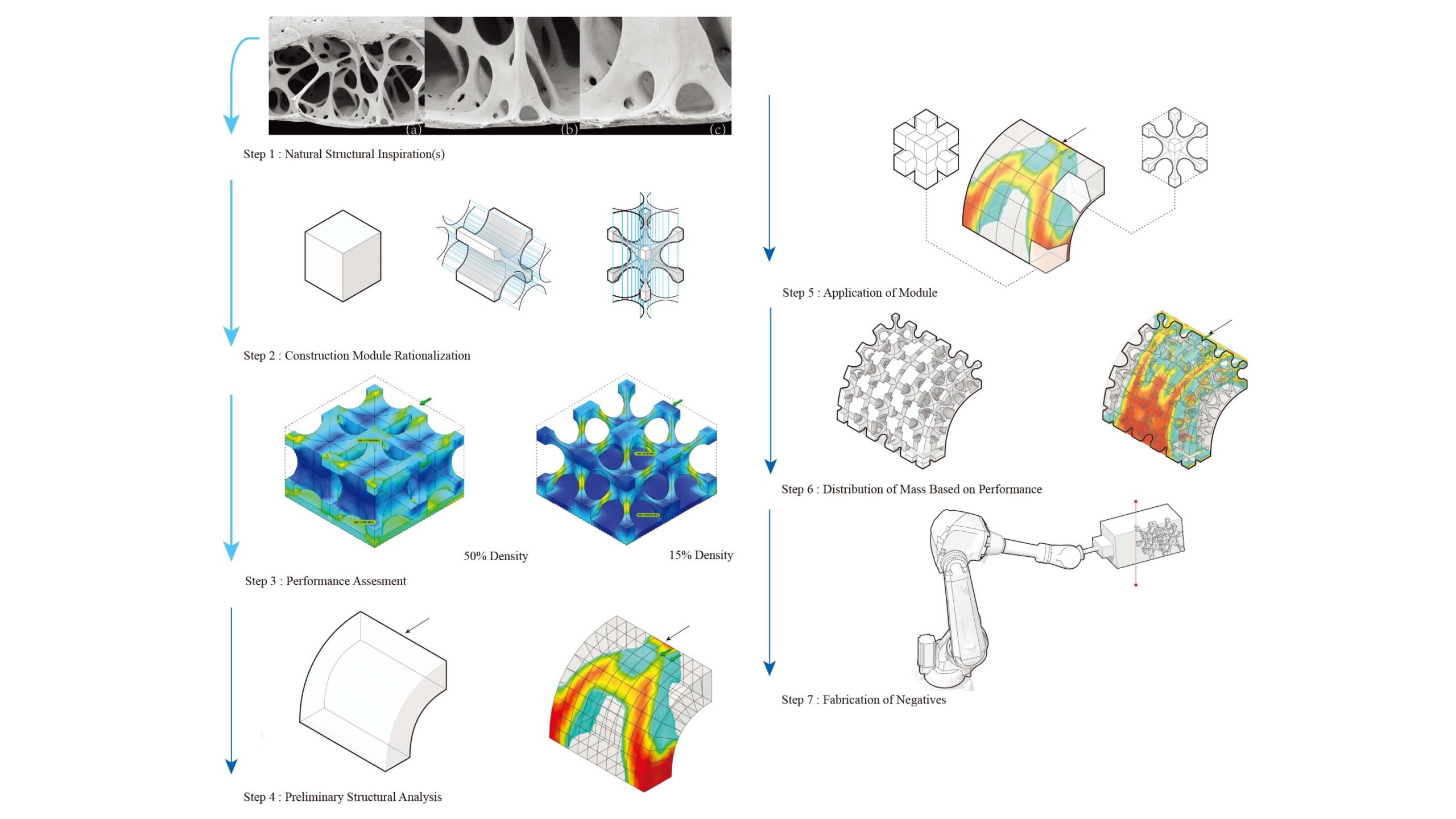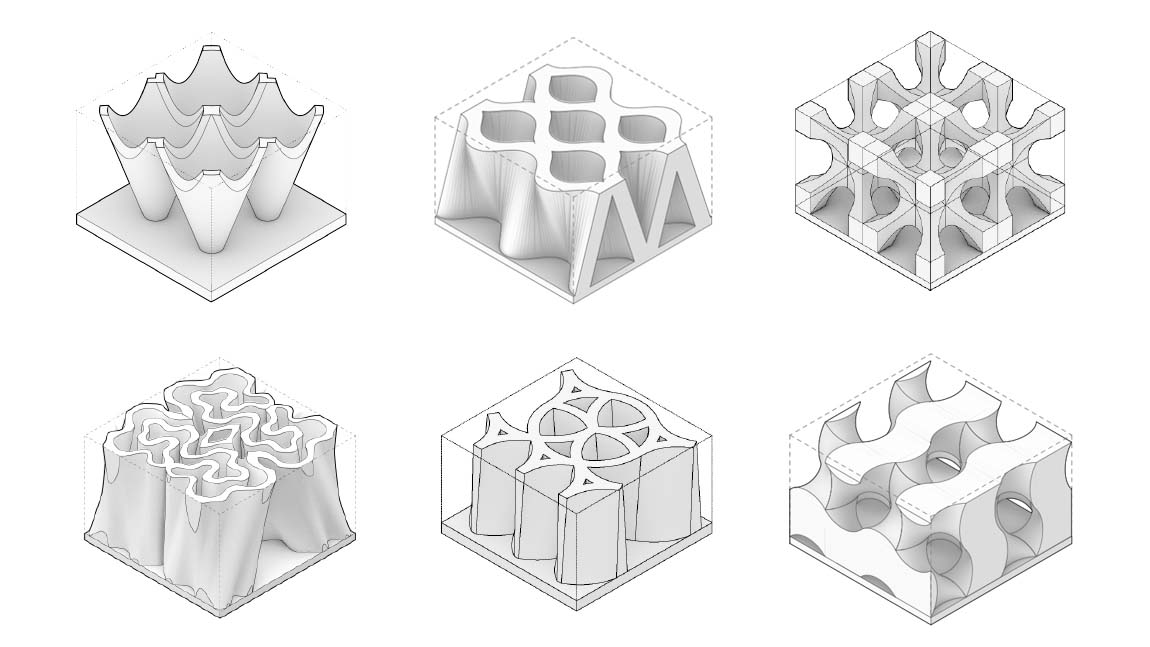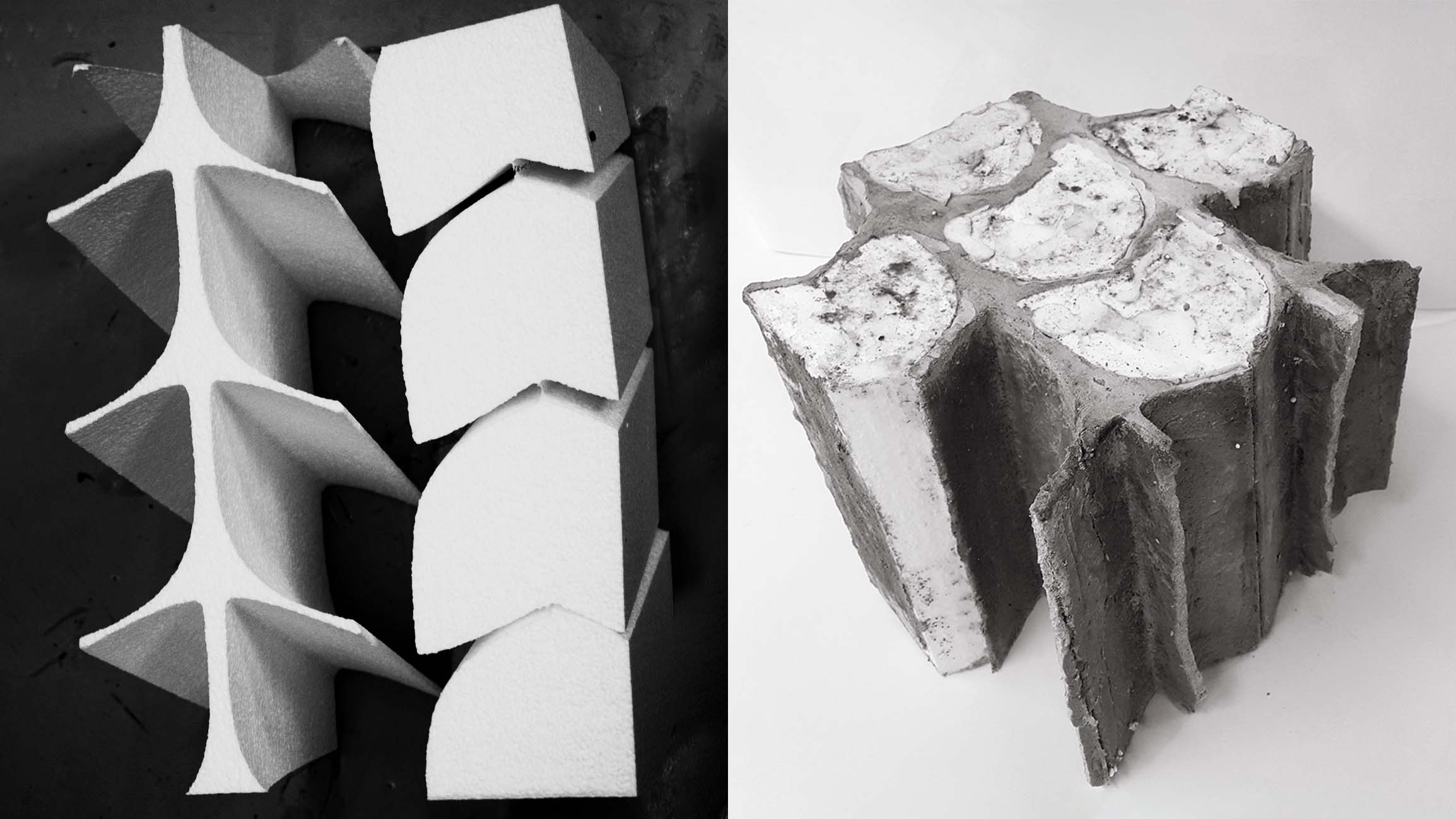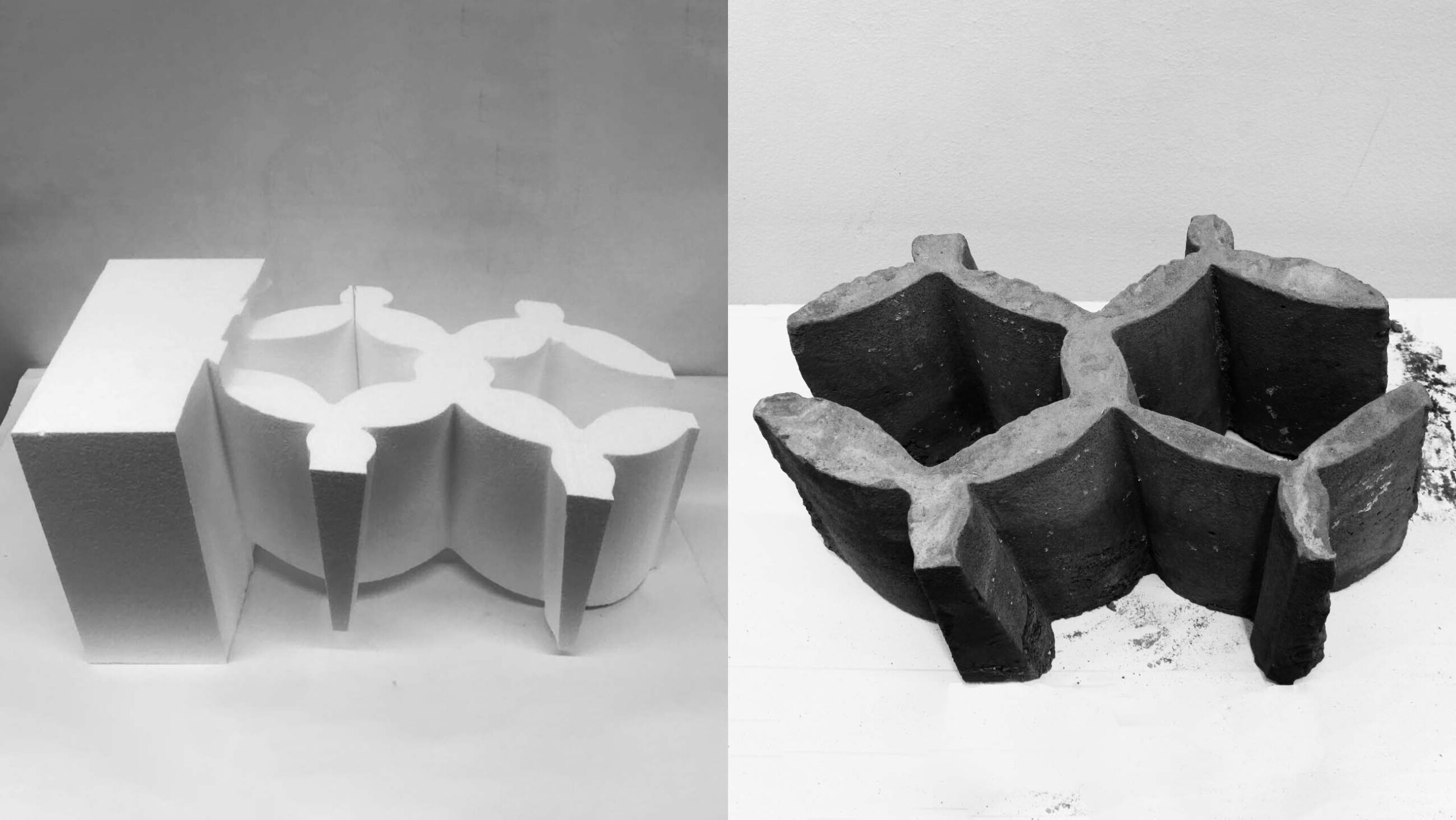 P2P Site–less House: Innovative, Prefab Structural Concrete (Spring 2019)
Students
Abdurrahman Baru, Xinyi Chen, Yu-Te Chiang, Ye Huang, Zachary Tyler Jones, Ira Kapaj, Joshua David Ketchum, Jin-Seung Lee, Siyi Li, Qi Liu, Jingwen Luo, Thomas Sangdo Yun, Hang Zhang, Ruxin Zheng,
Brief
This course intends to push the boundaries of design and fabrication of complex yet efficient structural concrete by using robotic fabrication methods. This research seminar will investigate structural design methods and robotic fabrication techniques that allow the construction of lightweight, high-performance, precast concrete (LHPC) modules for applications in residential/infrastructural projects. We propose to design concrete modules with variable external and internal structural and cavity configurations. The proposed modules will consist of a continuous external structural shell and a spatial structural geometry on the interior such that the internal forces are eciently transferred to the outer surfaces while reducing the volume of concrete in the interior of the component similar to the structure of a bone.
The course intends to develop innovative structural solution applicable to the design development process and fabrication of the P2P Site–less House concept developed in the Fall 2017 studio taught by Prof. Robert Stuart-Smith.
To achieve these goals, the students will work in teams, and each team will be responsible for the detail design and construction development of specific parts of the house to complete the project. The students will also design the assembly mechanisms for the prefabricated system and they will investigate the material transition from exterior to the interior and will provide solutions to include furniture, equipment, and embedded lighting within the prefabricated parts. The outcome of the course will include a book of the construction document for the entire house and one-to-one scale prototype of minimum three modules assembled to reflect the strategies to deal with various fabrication challenges of the house.
Objectives
The primary objective of the course is to address the fabrication challenges of the Tiny House project. The structure of the course is twofold: first to research the fabrication challenges and find solutions to rationalize and improve the existing design of the house; and secondly, to fabricate a part of the house assembled in the form of a mock up to manifest the solutions to construct the entire project.