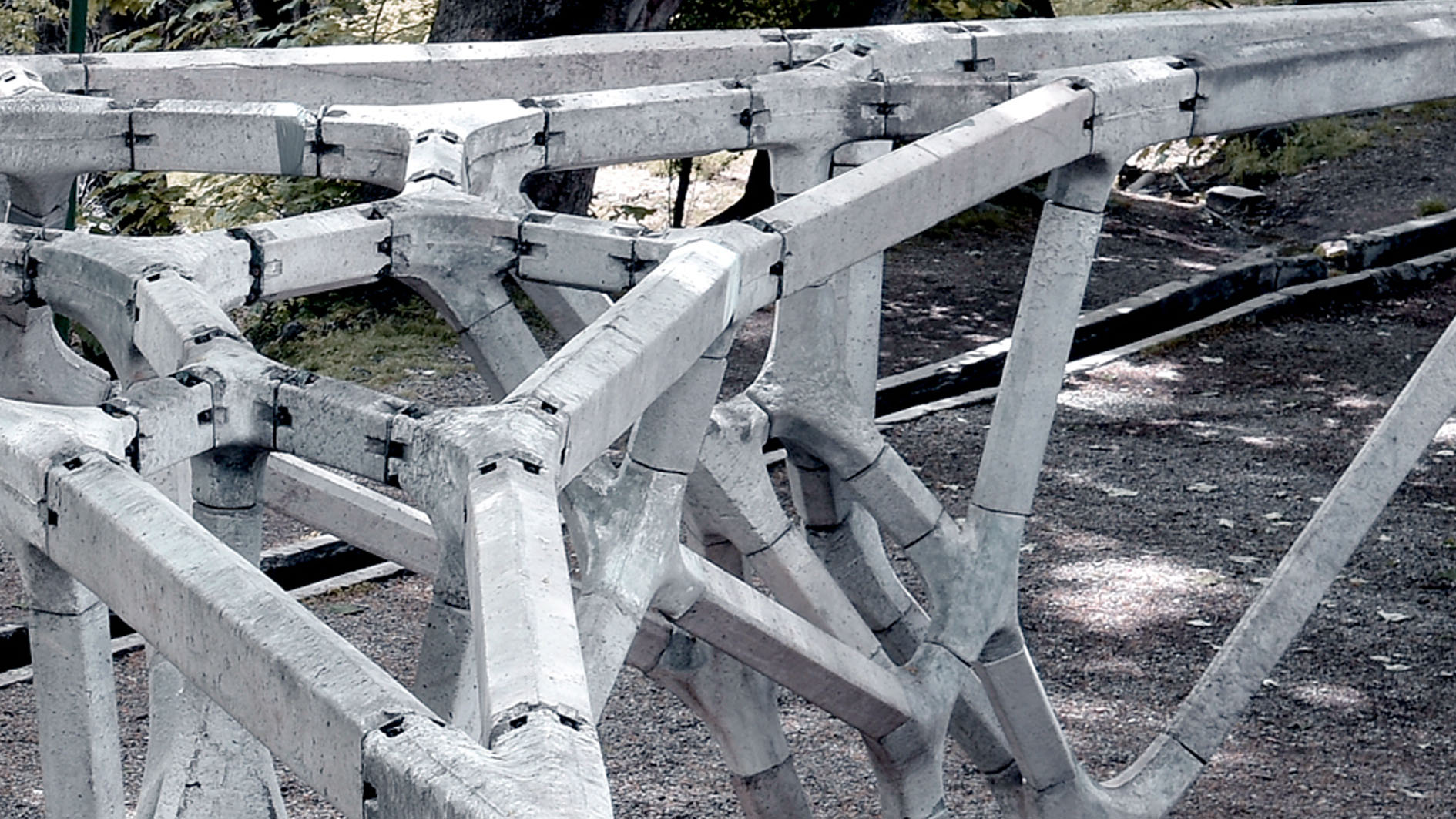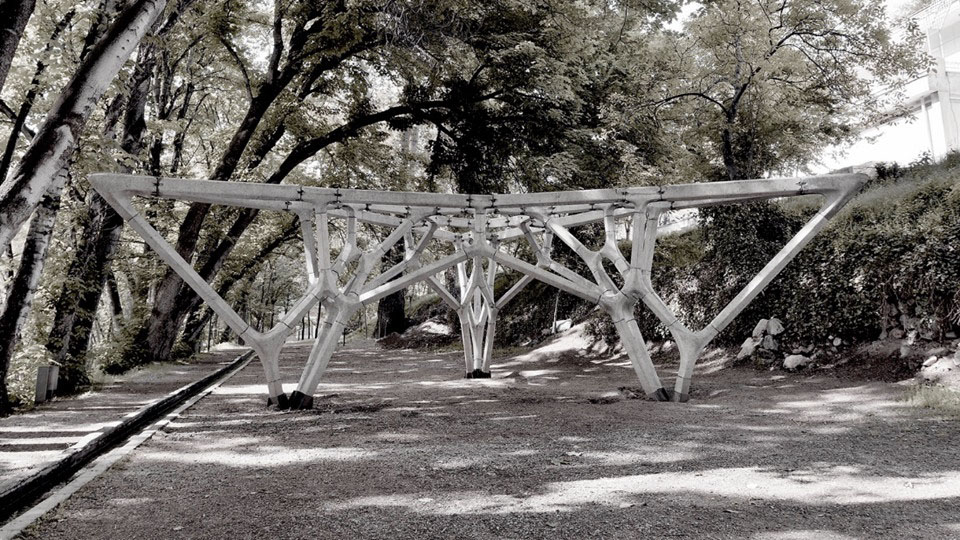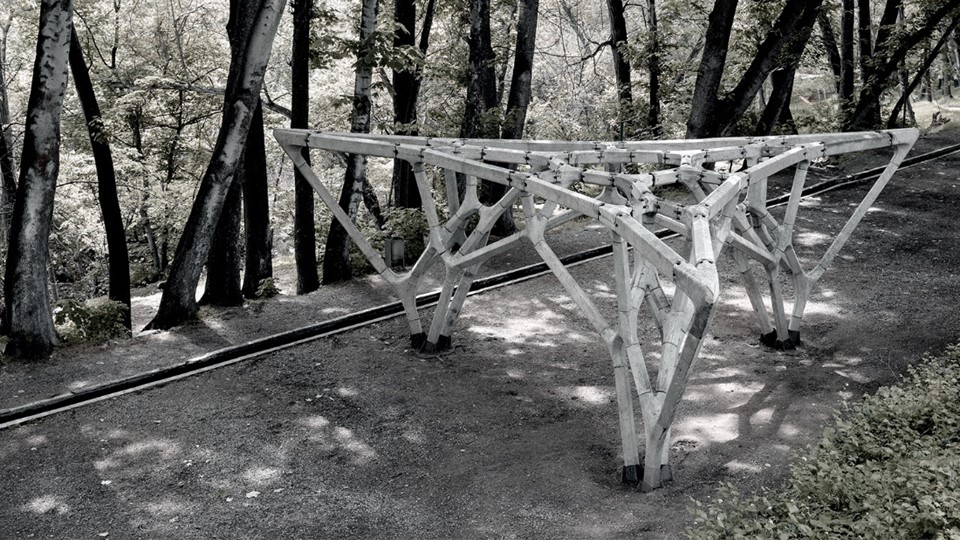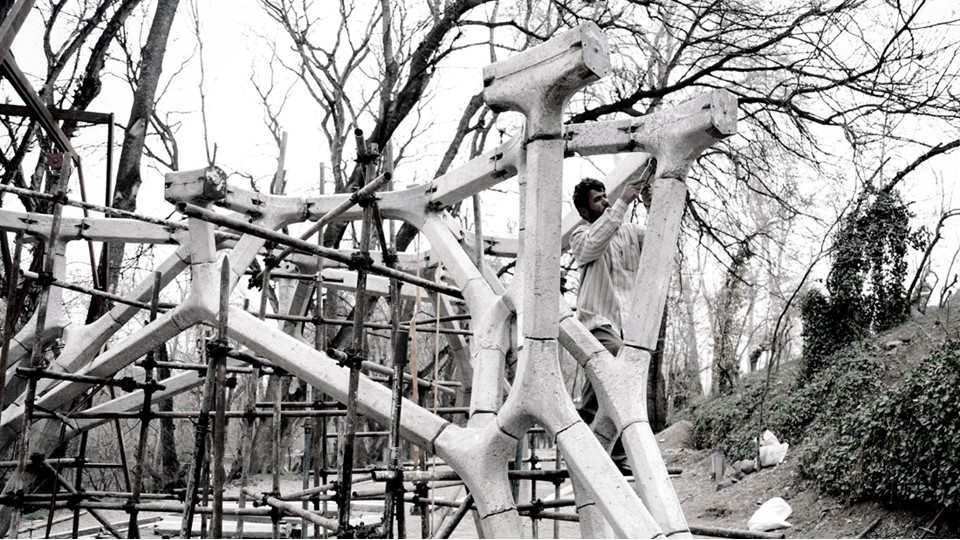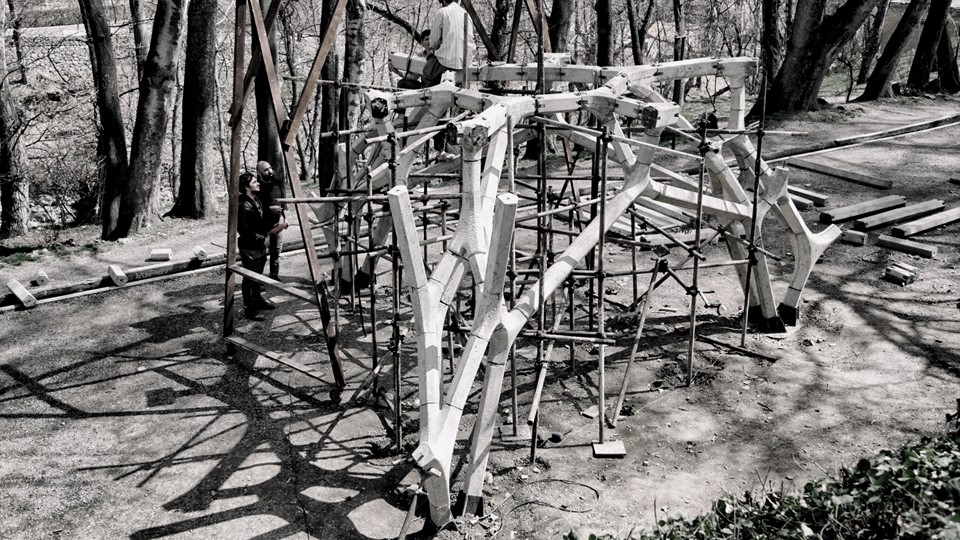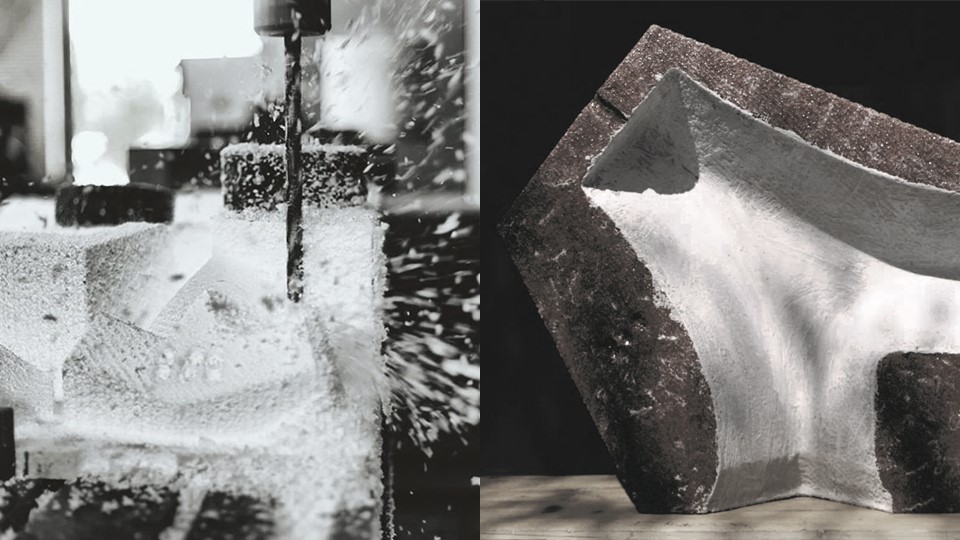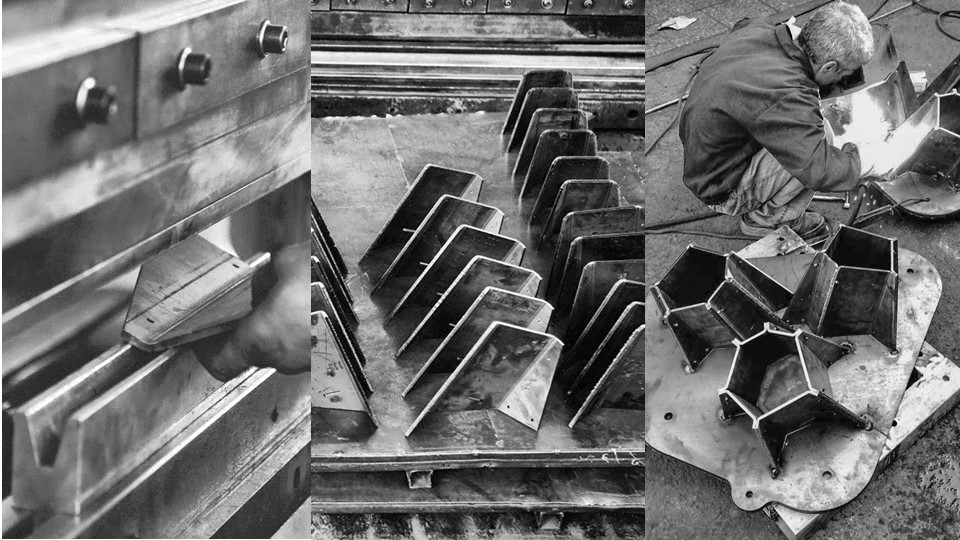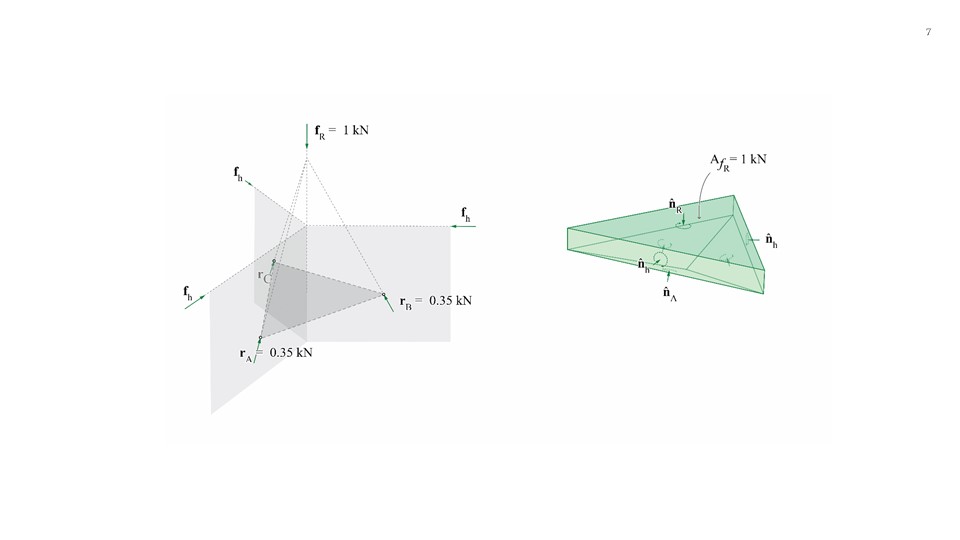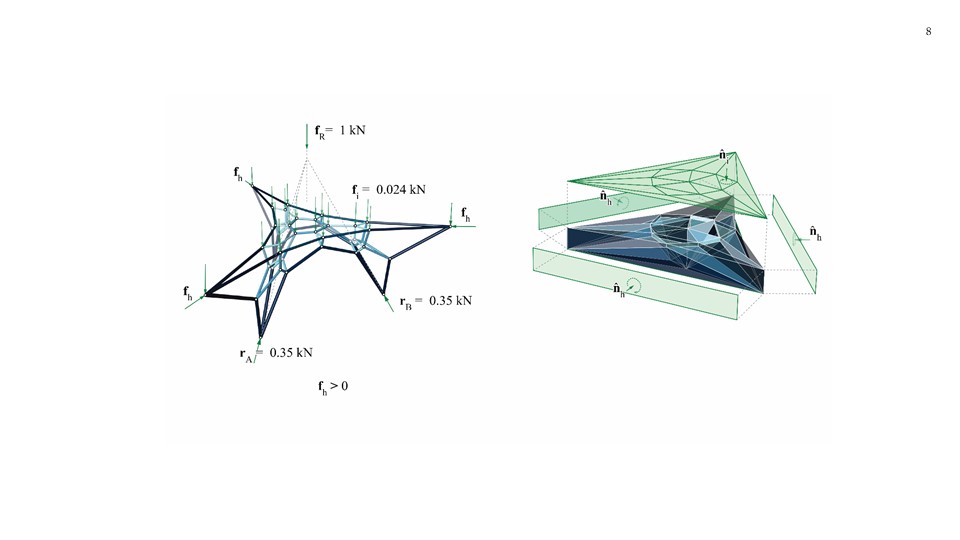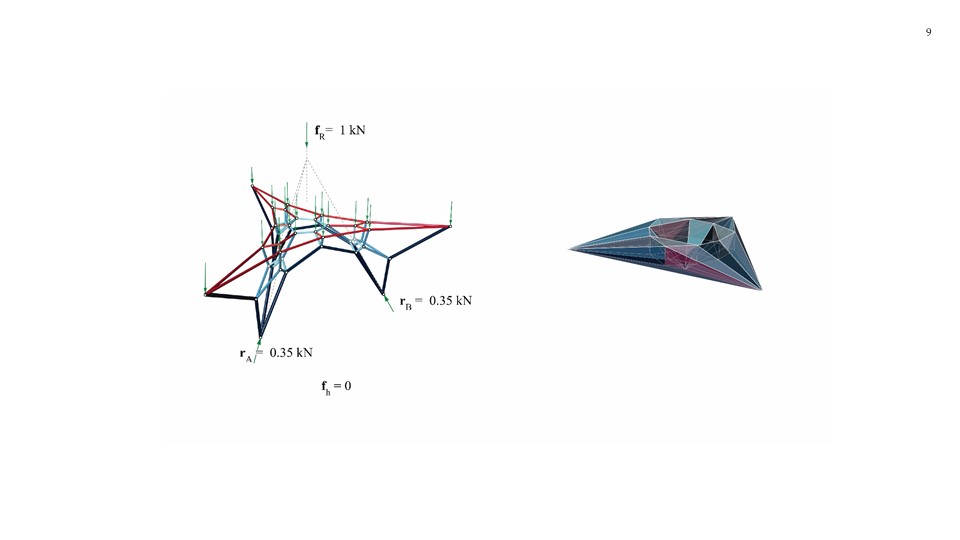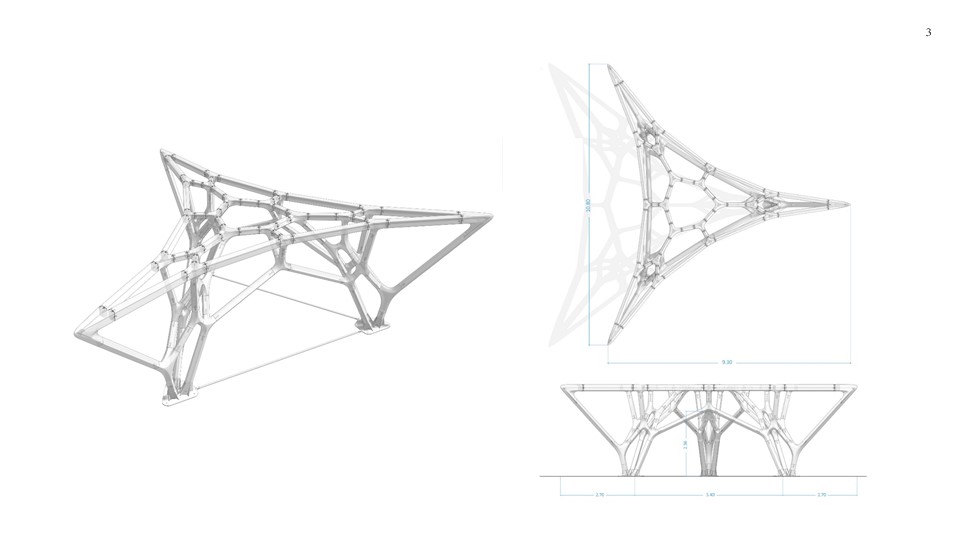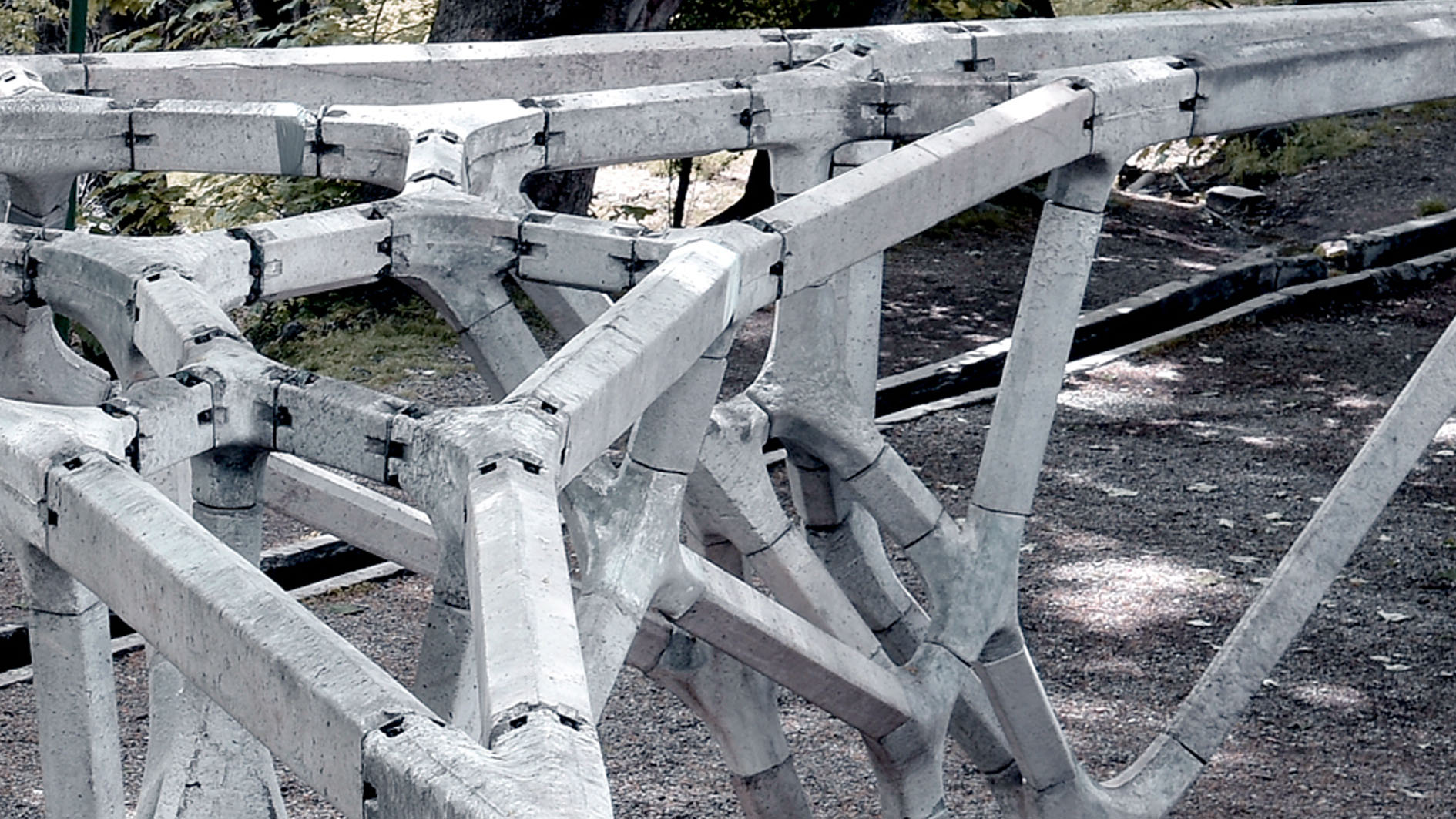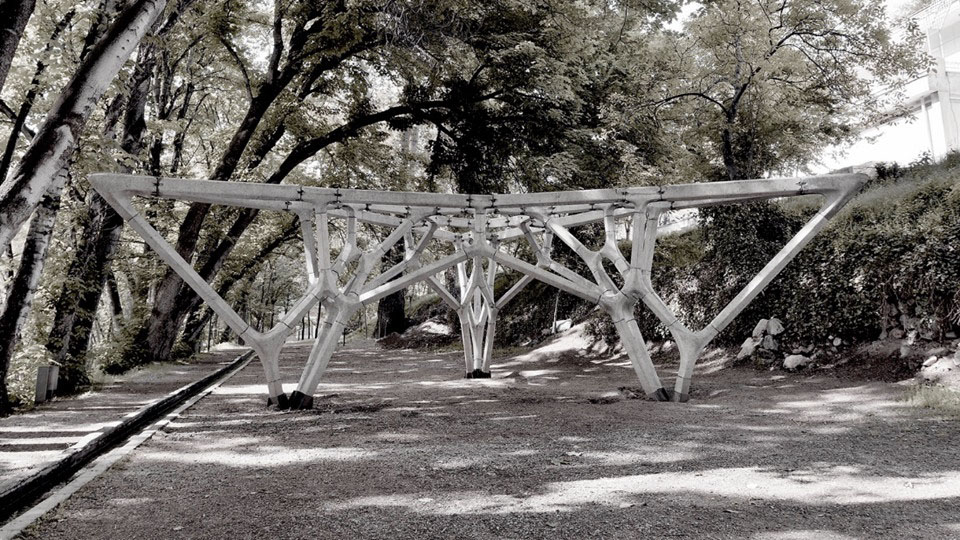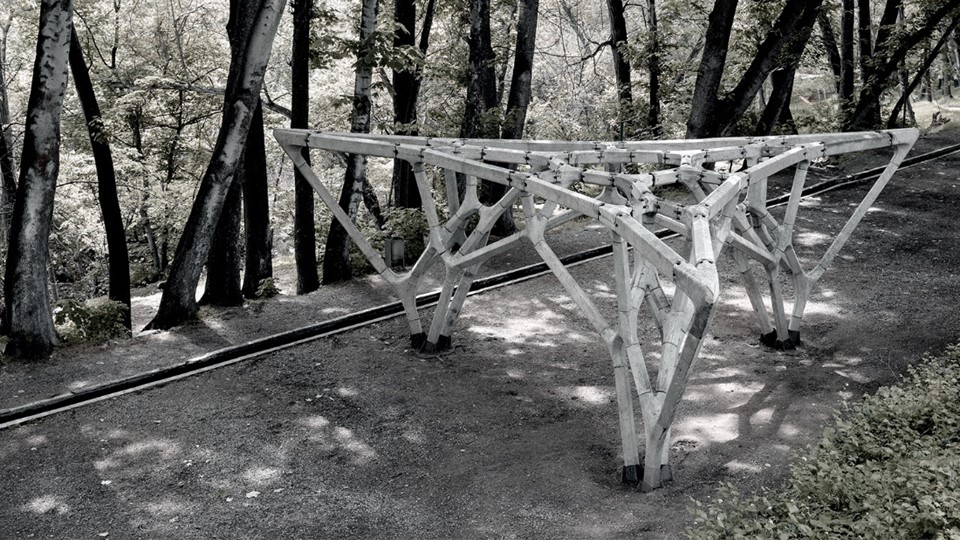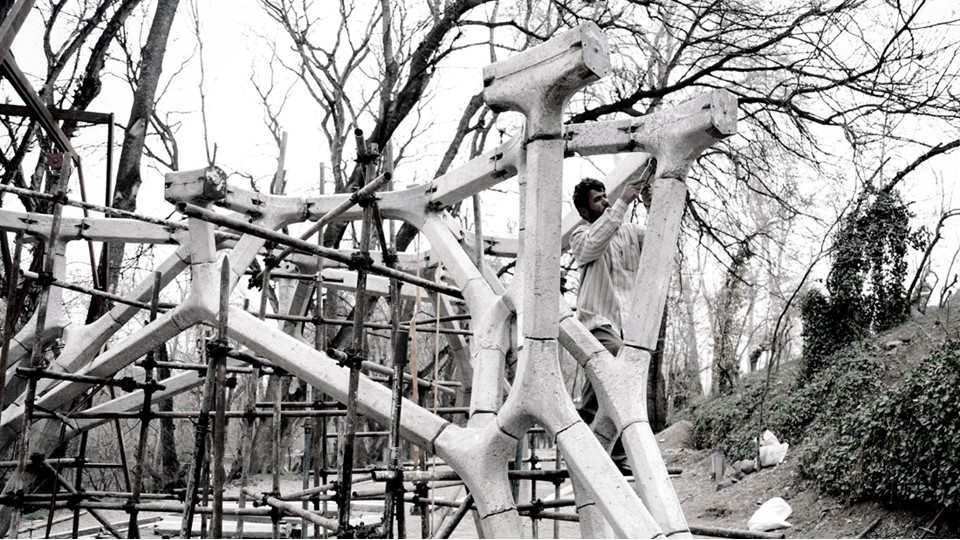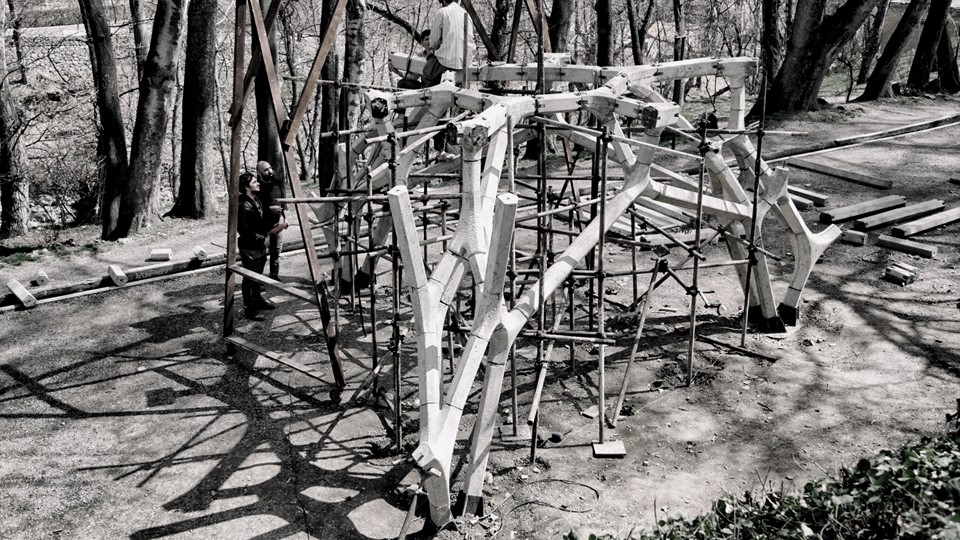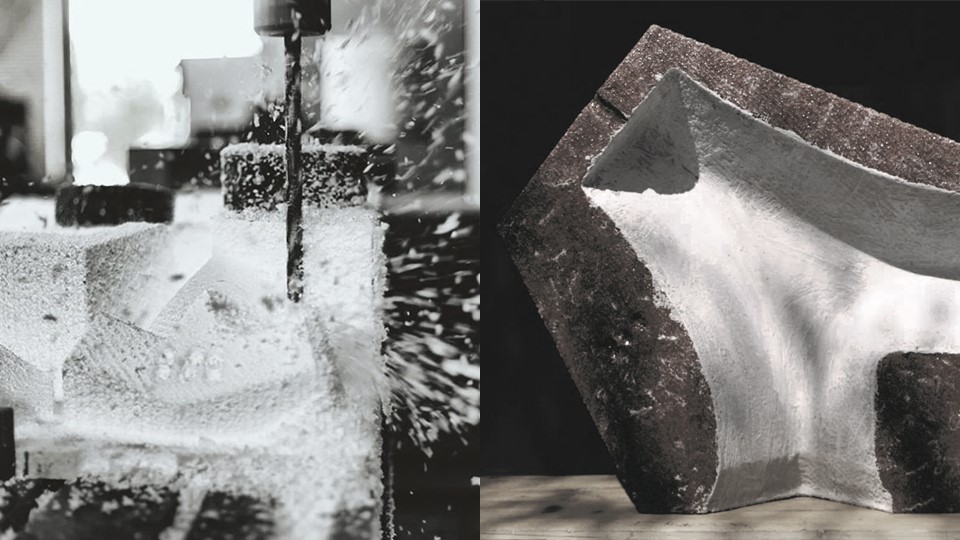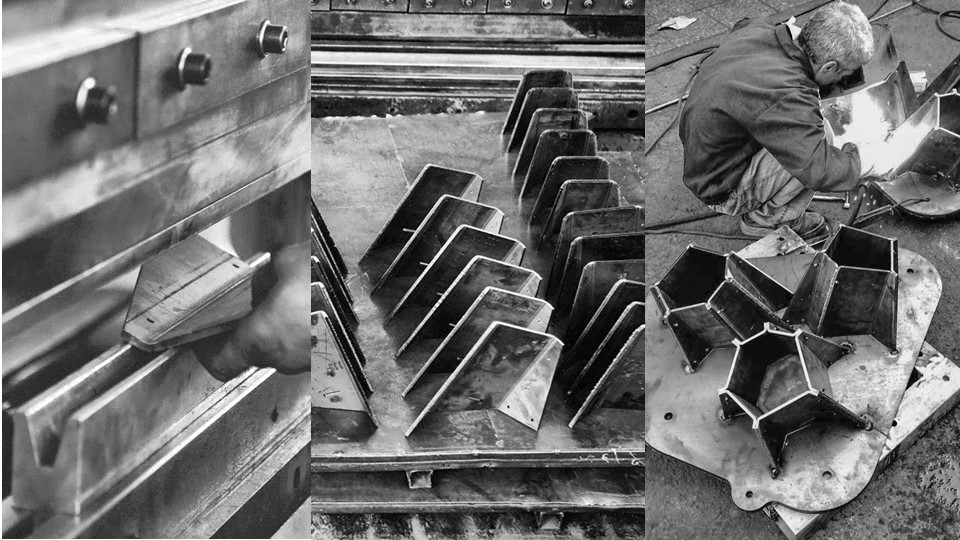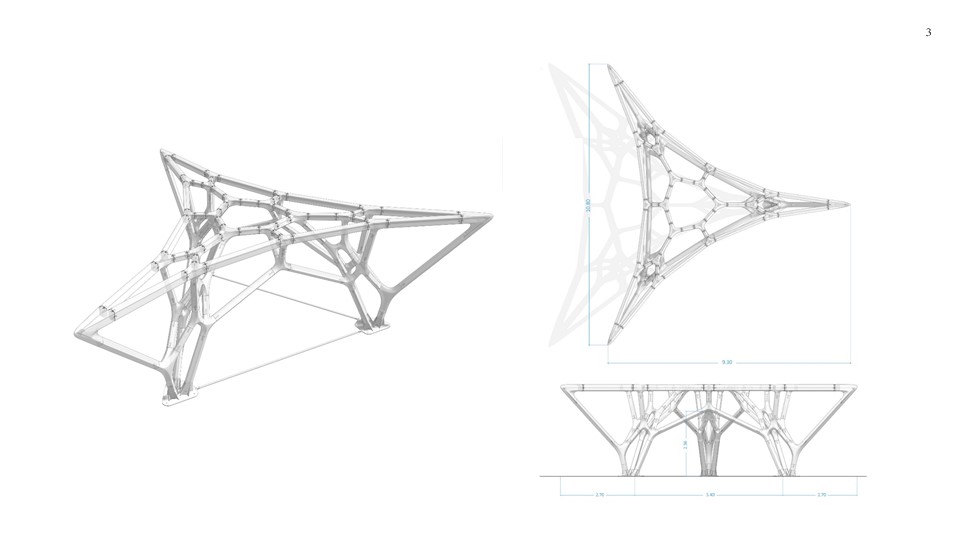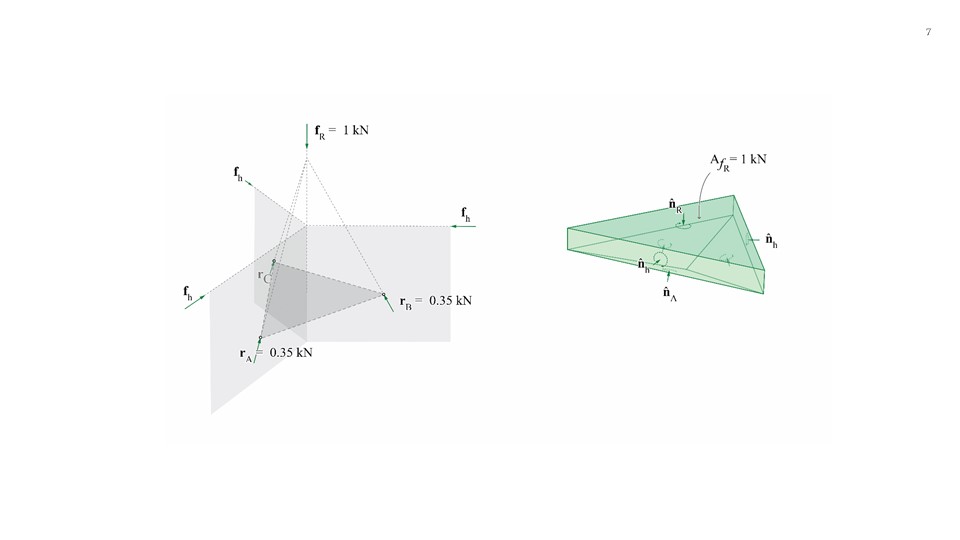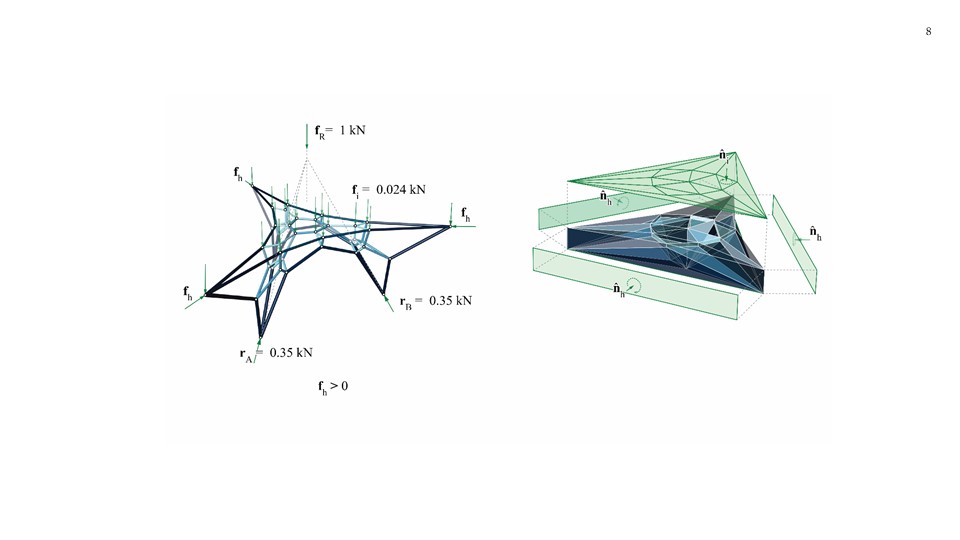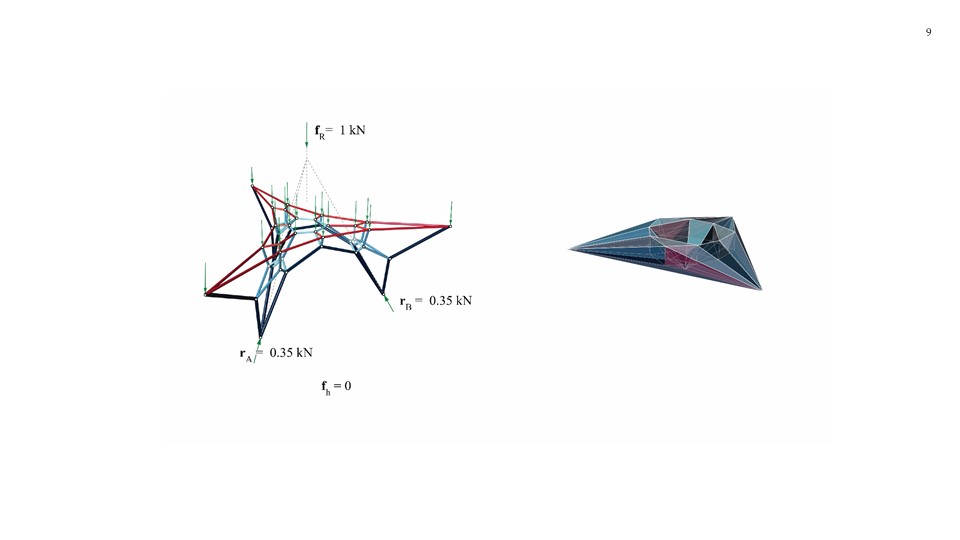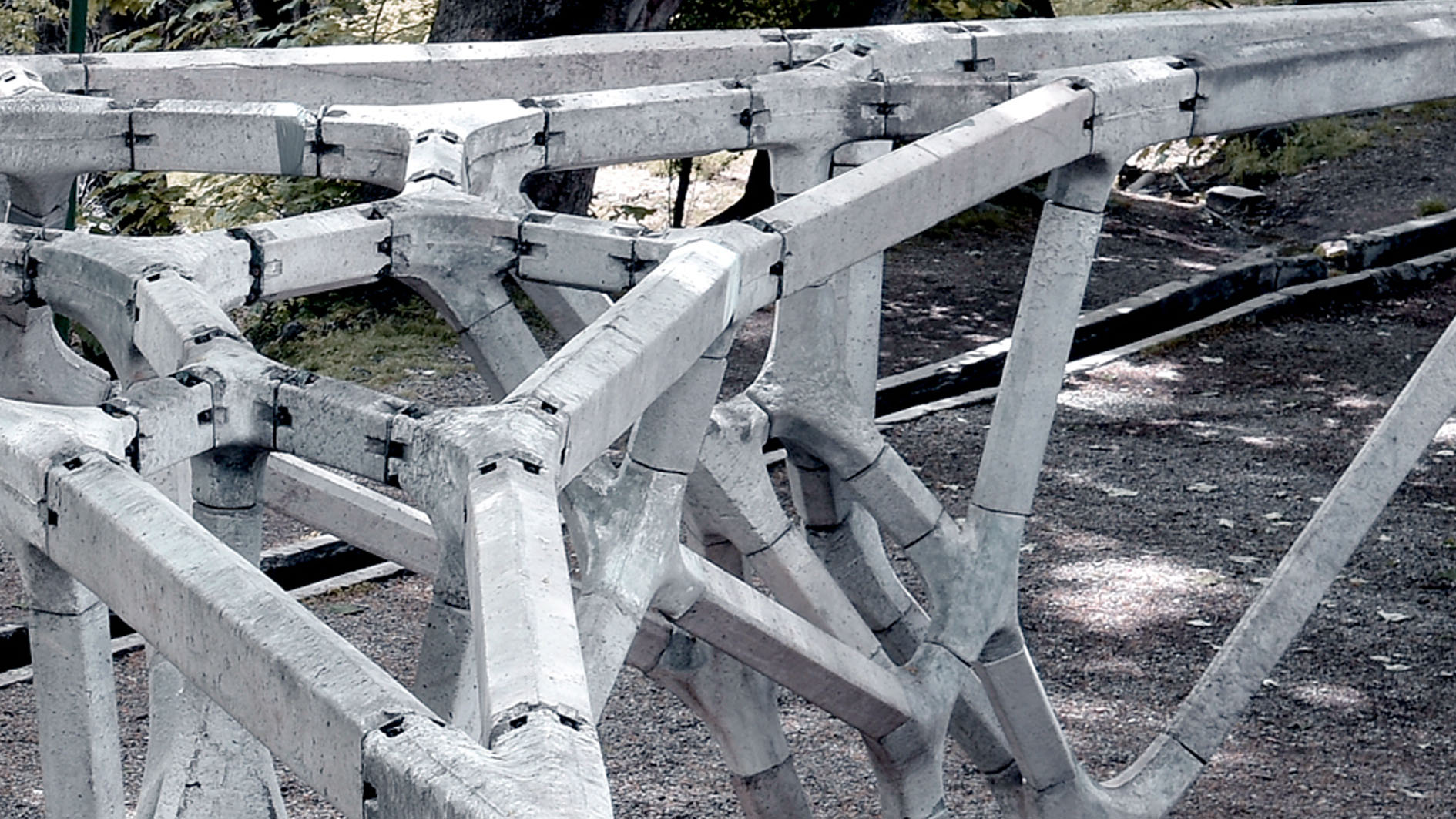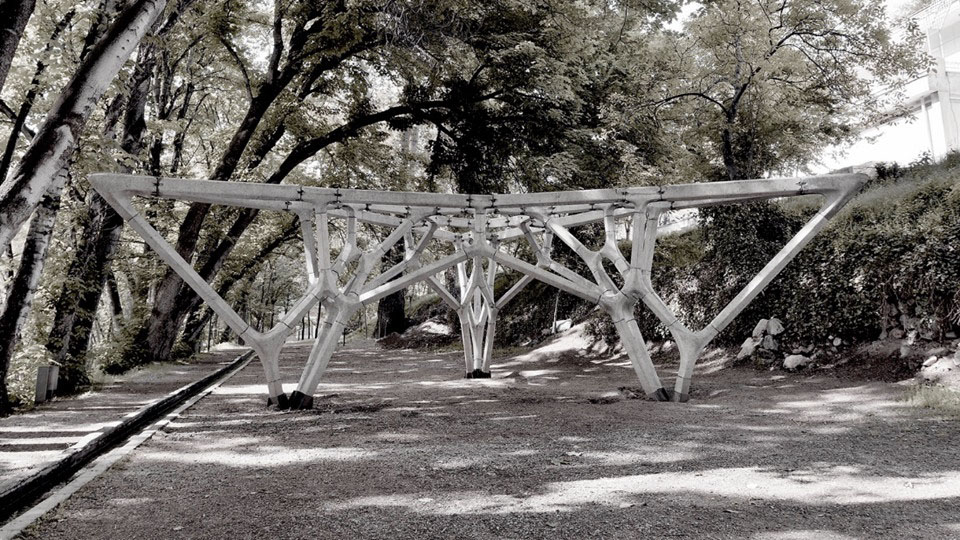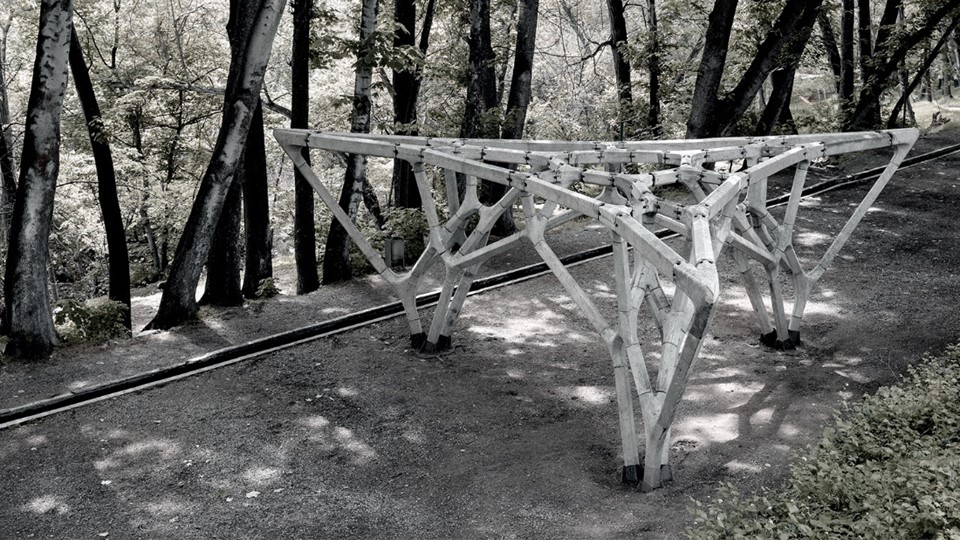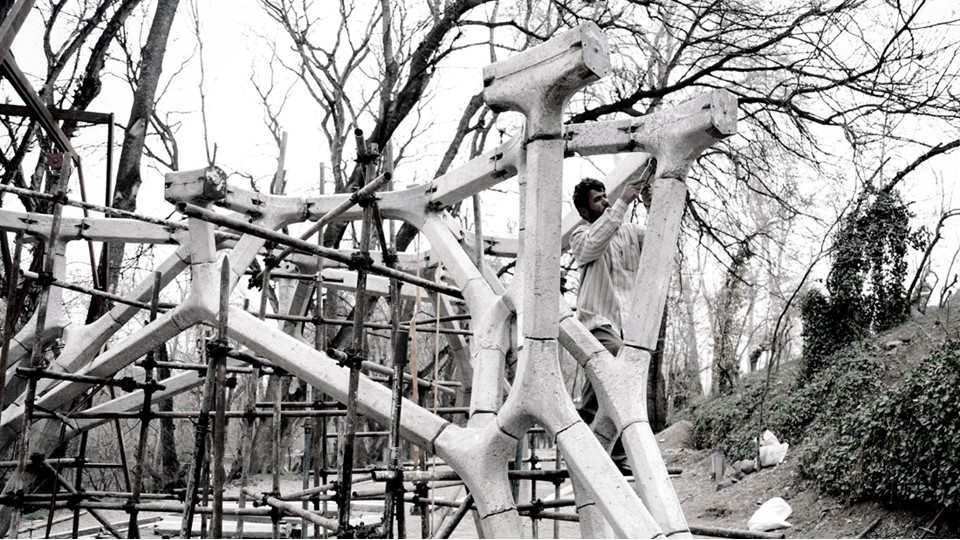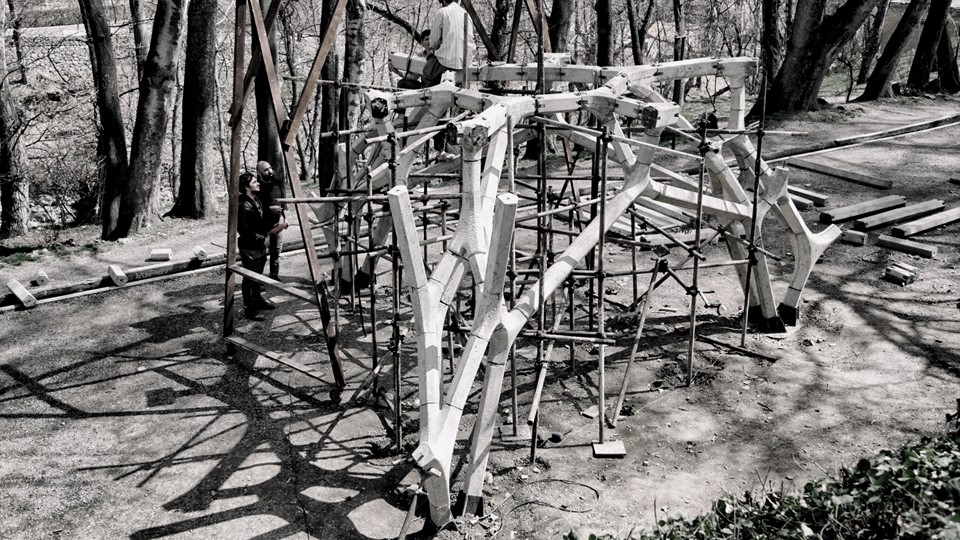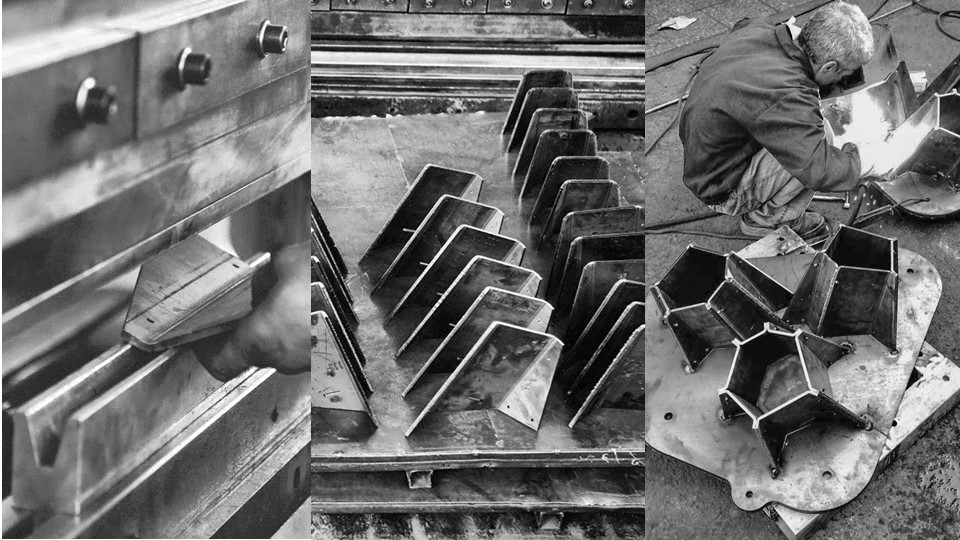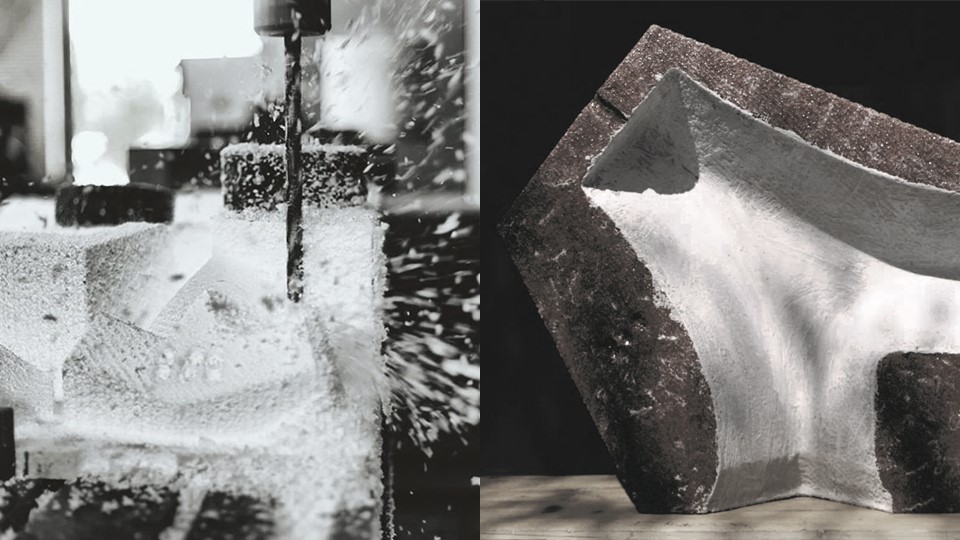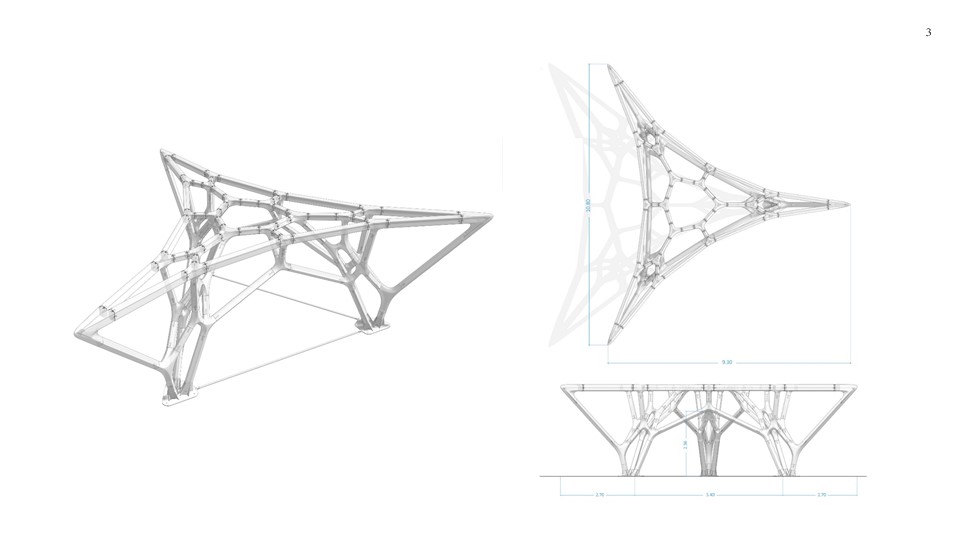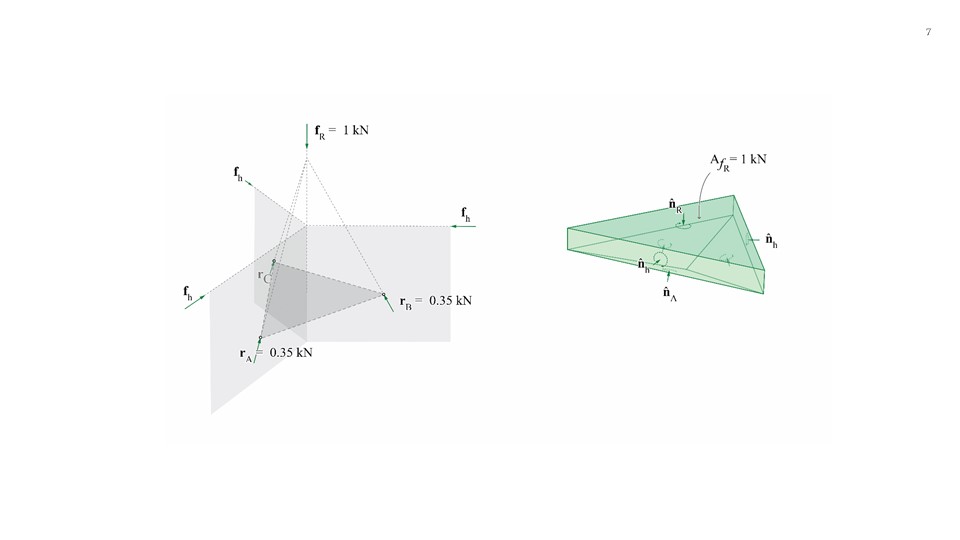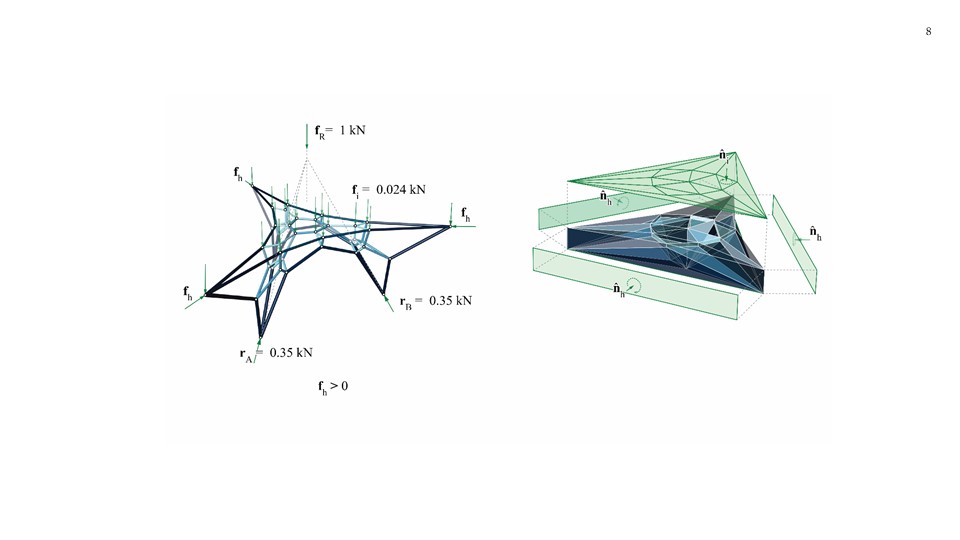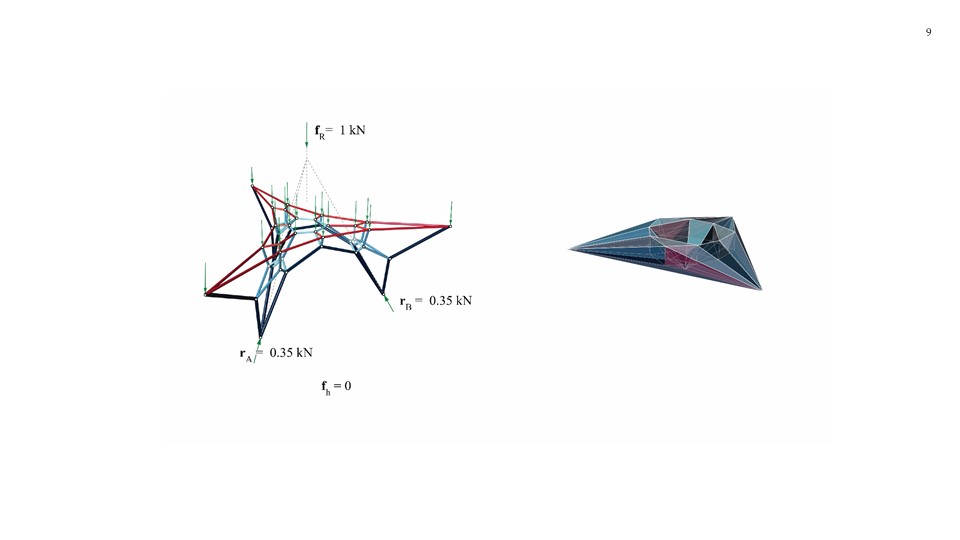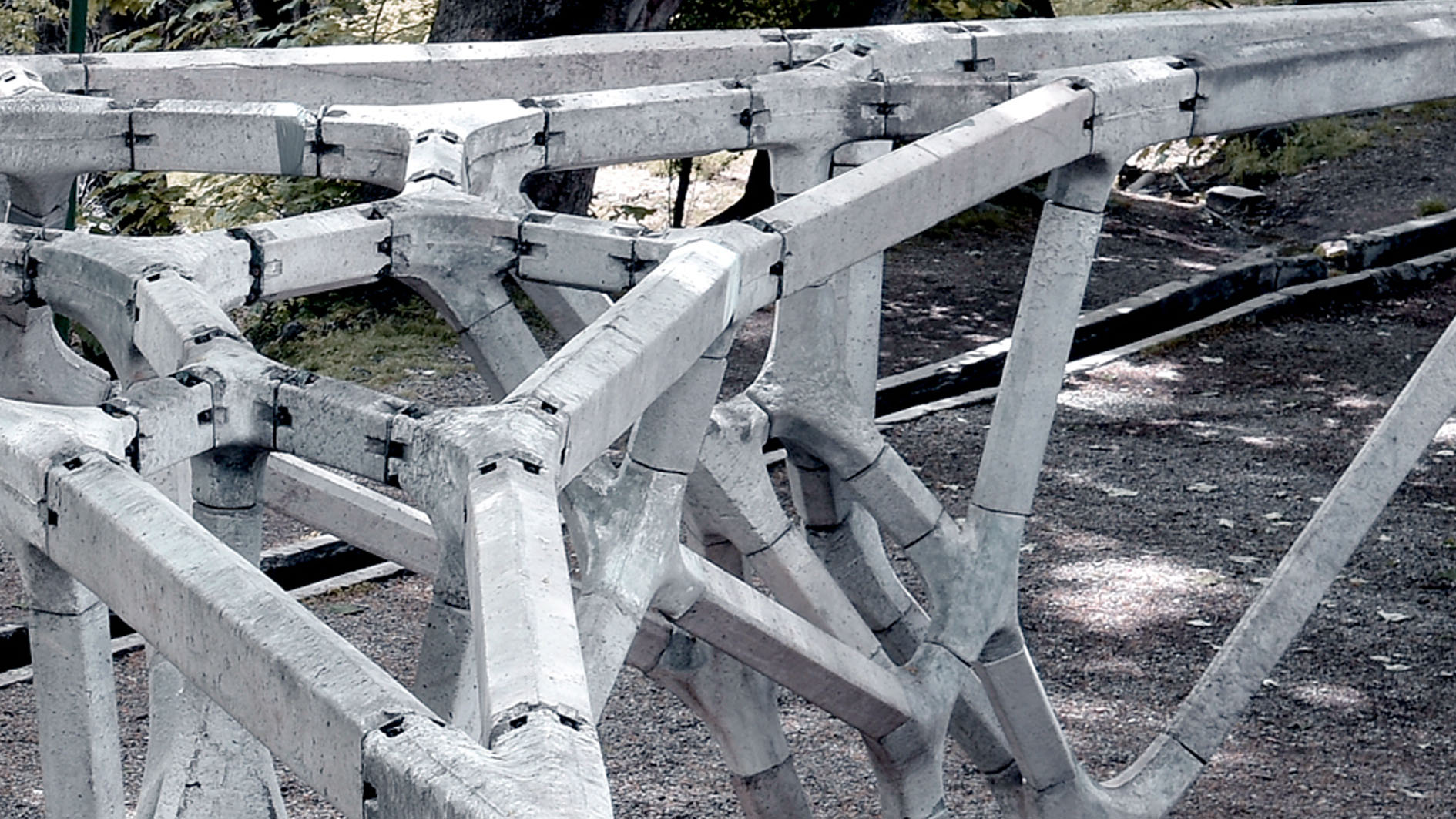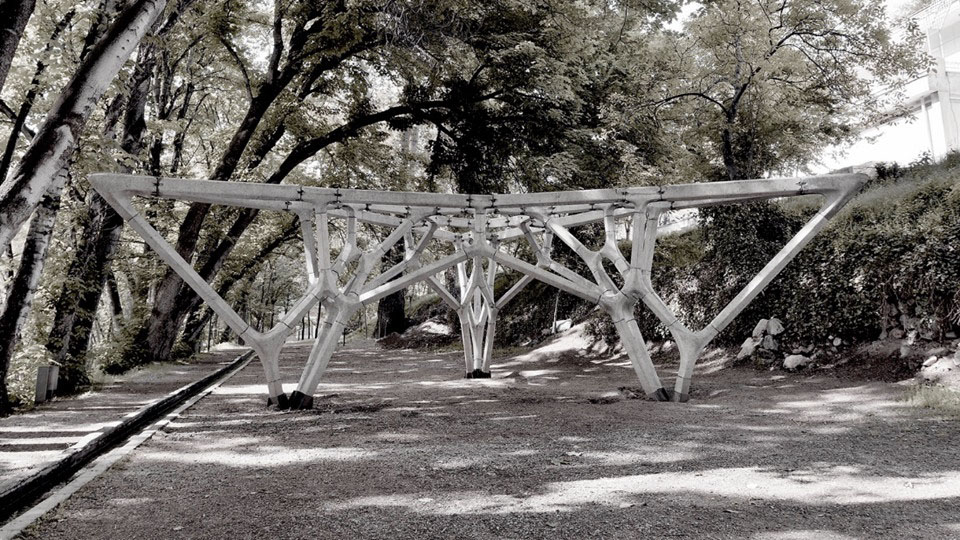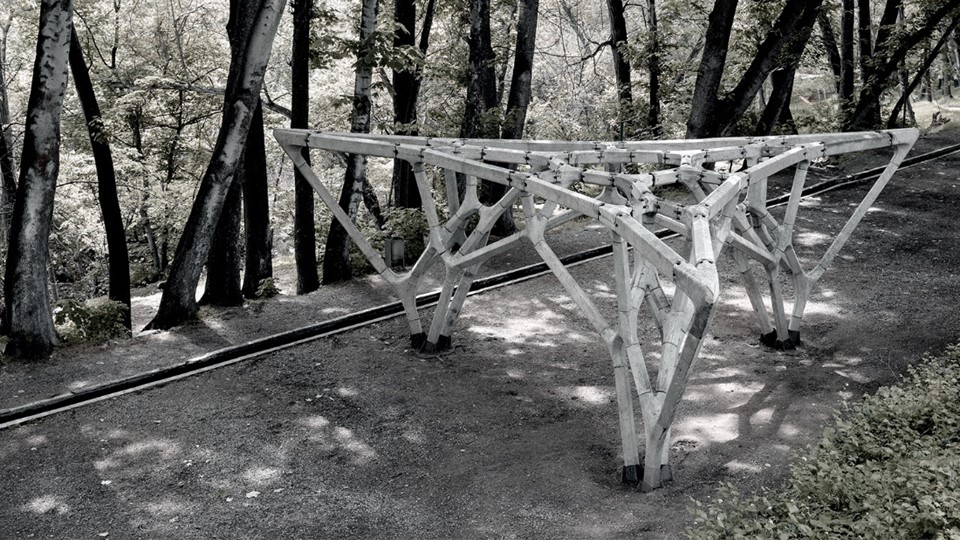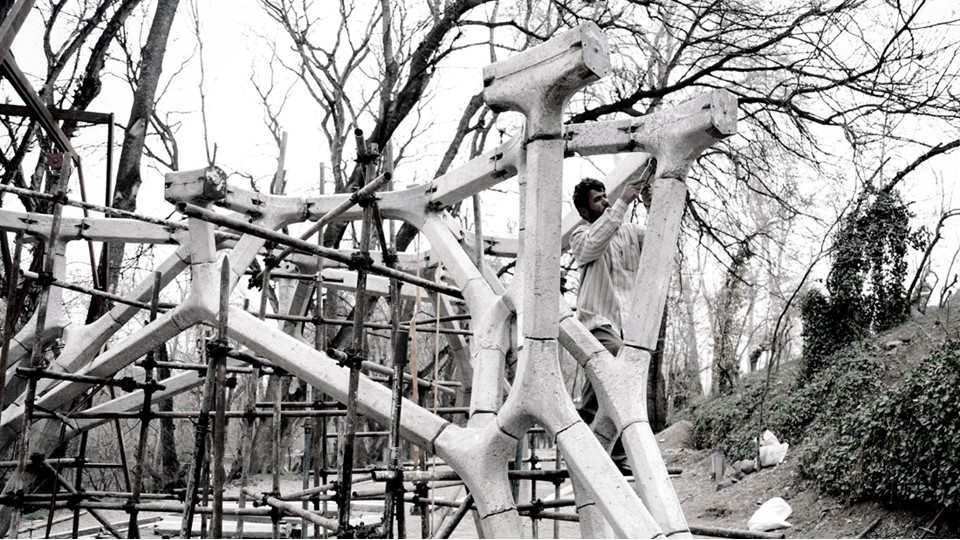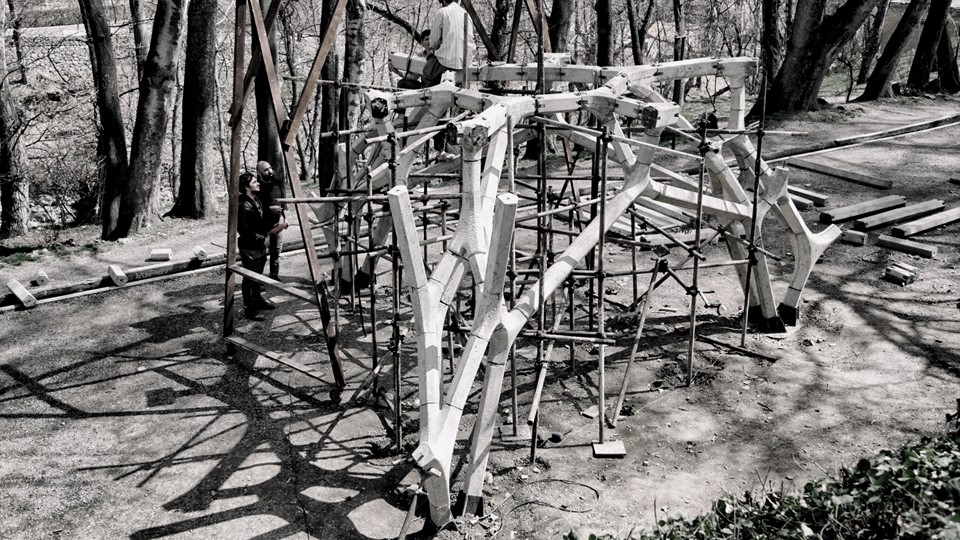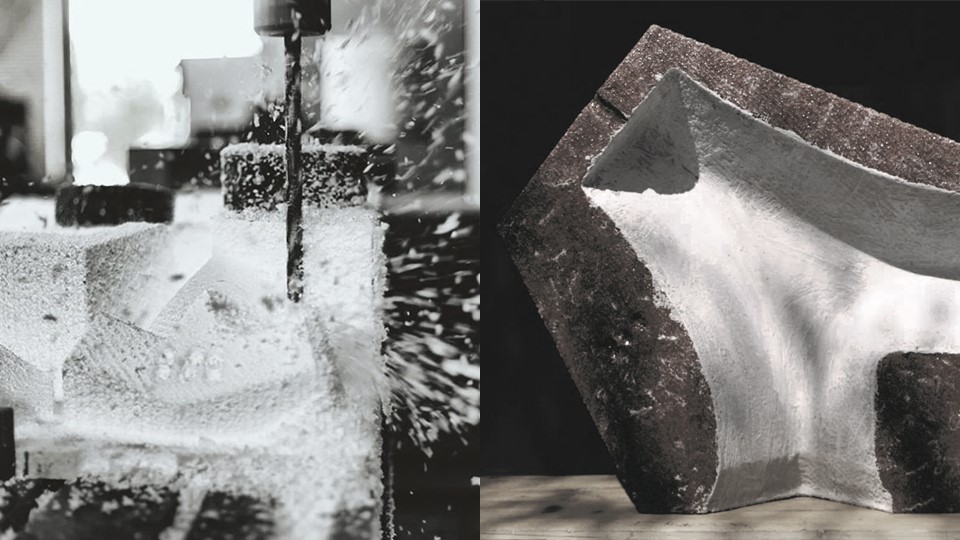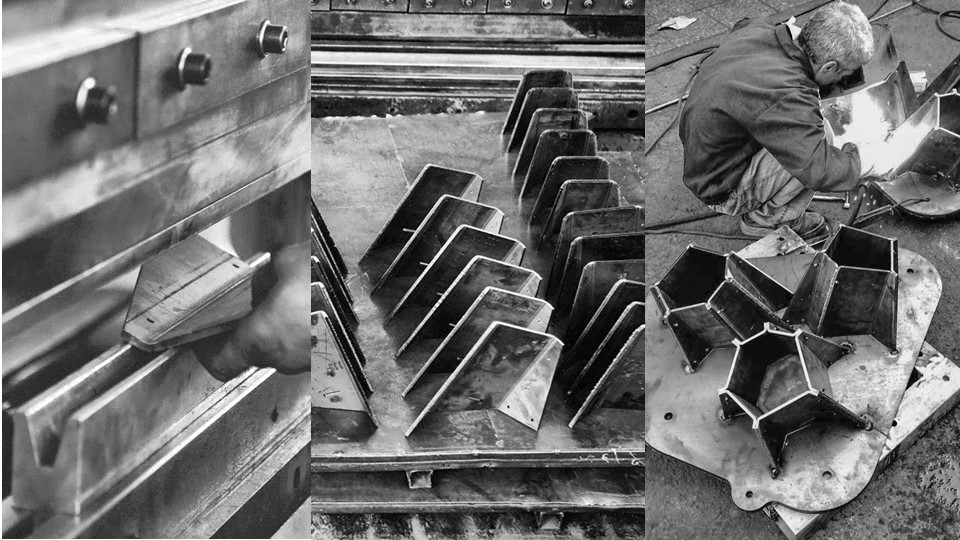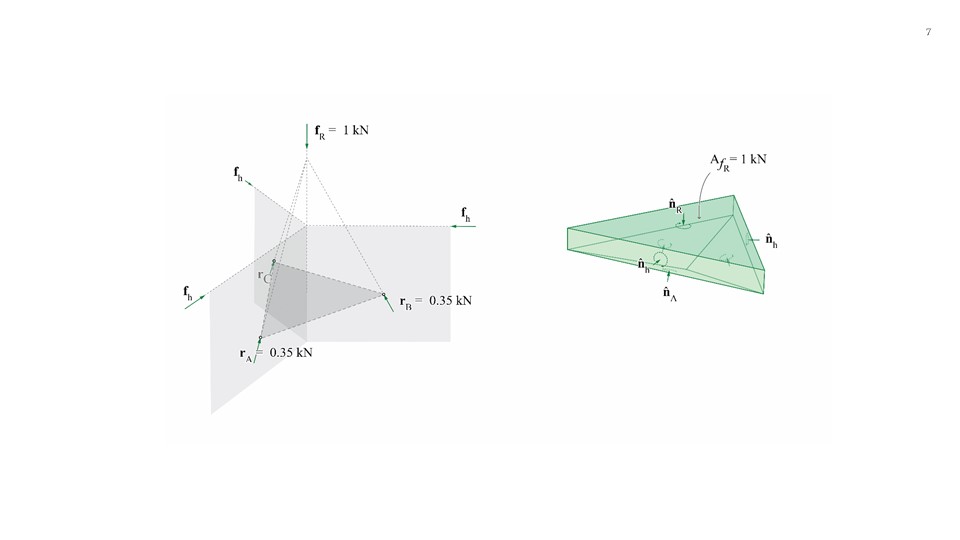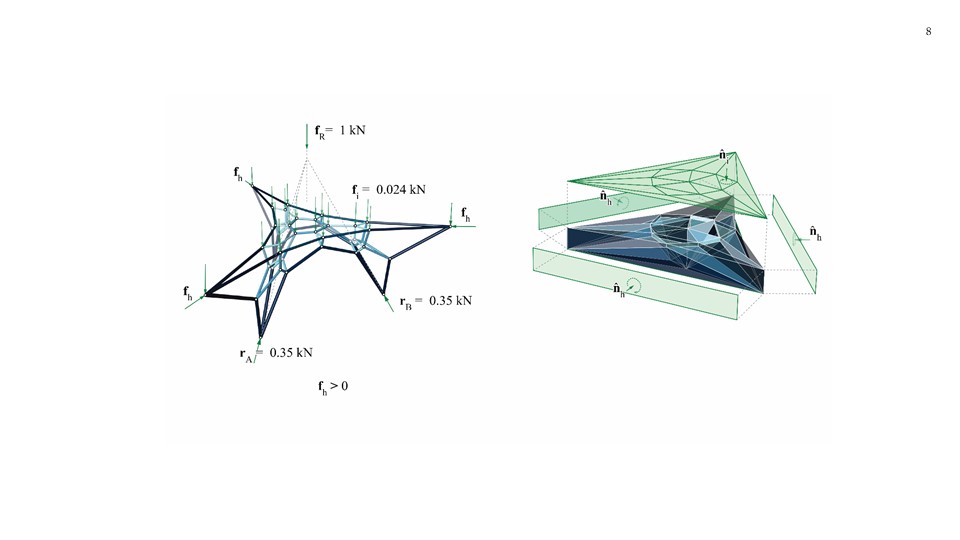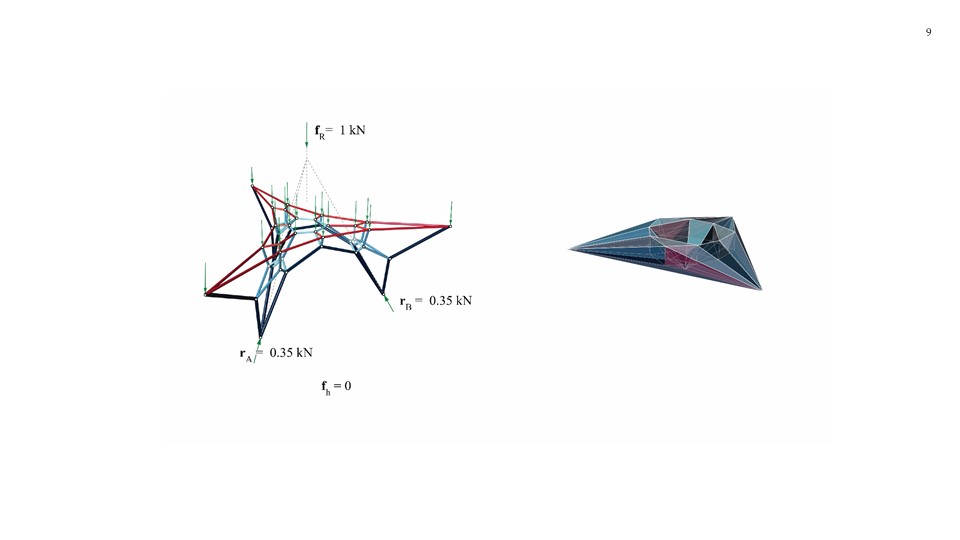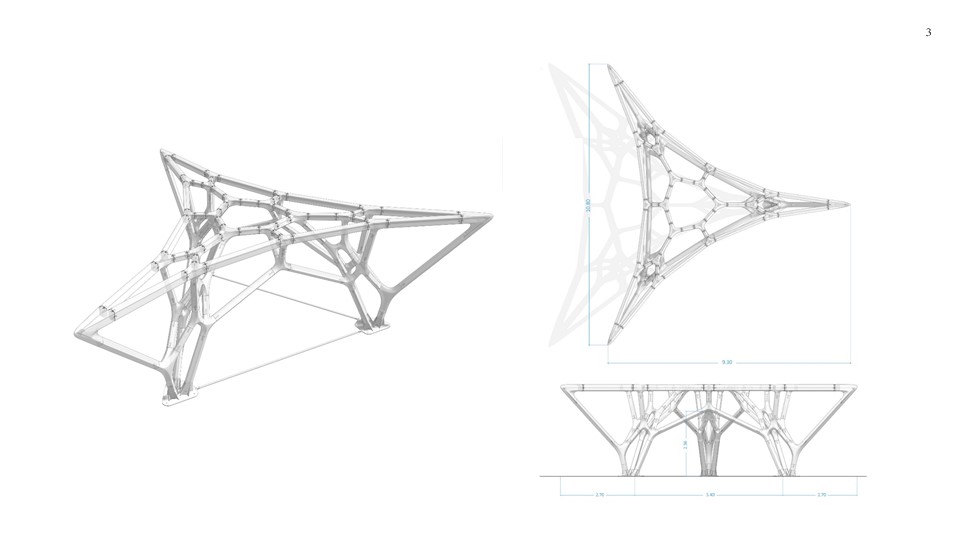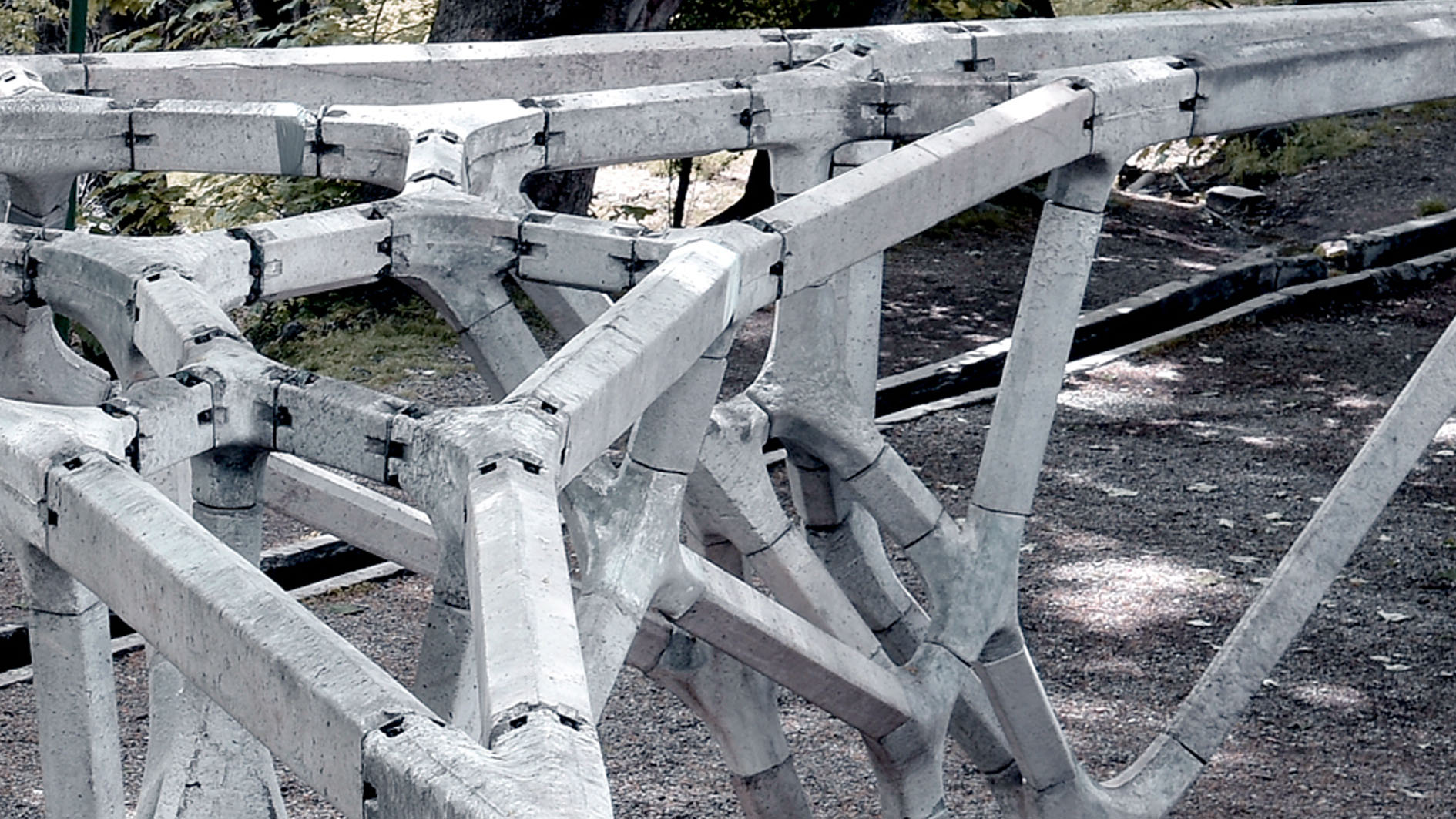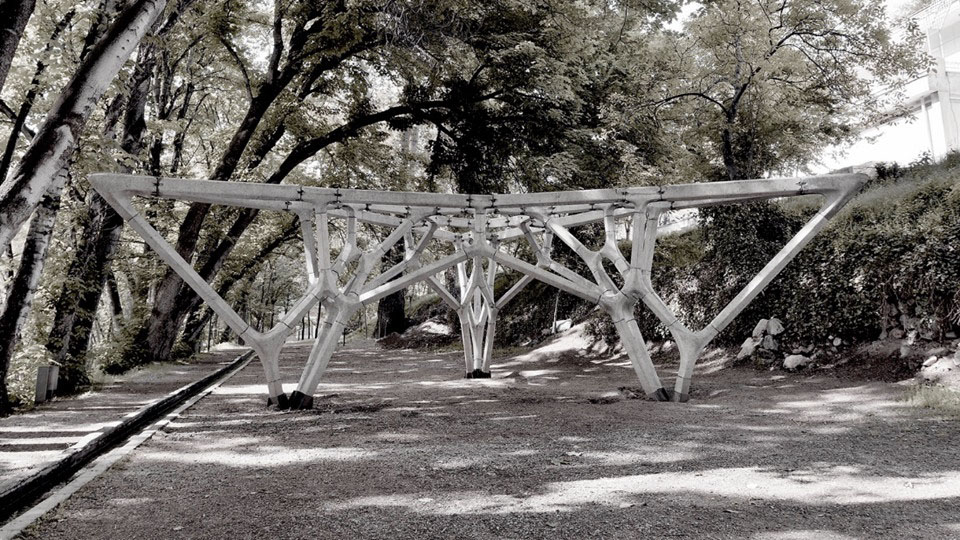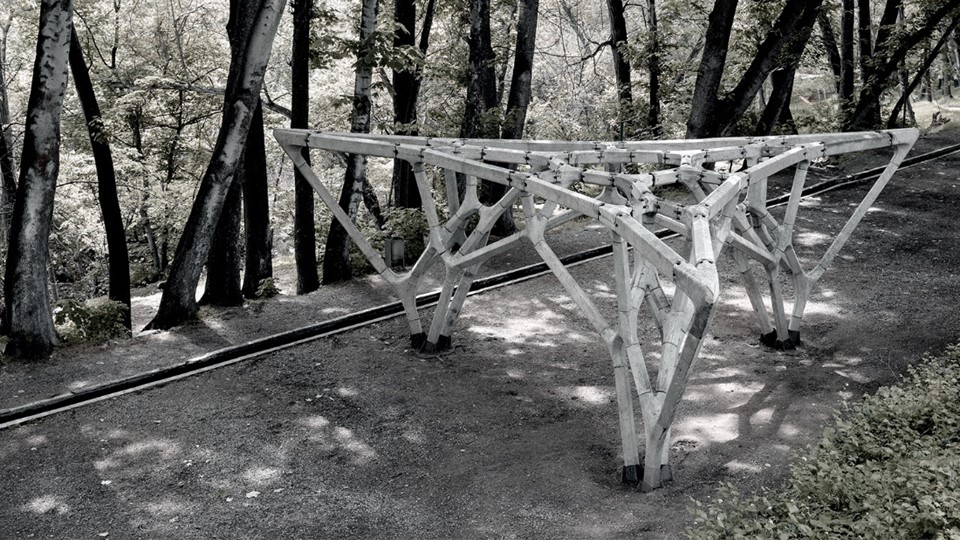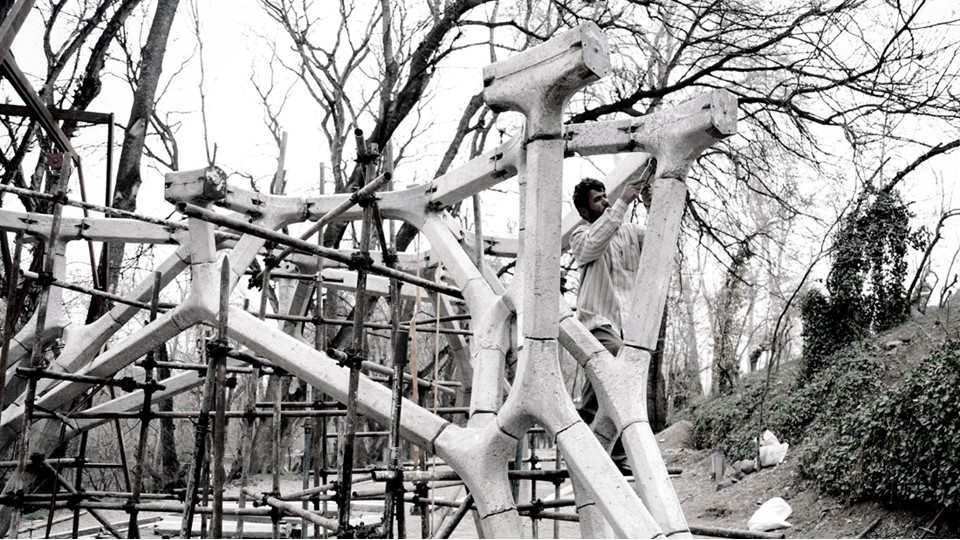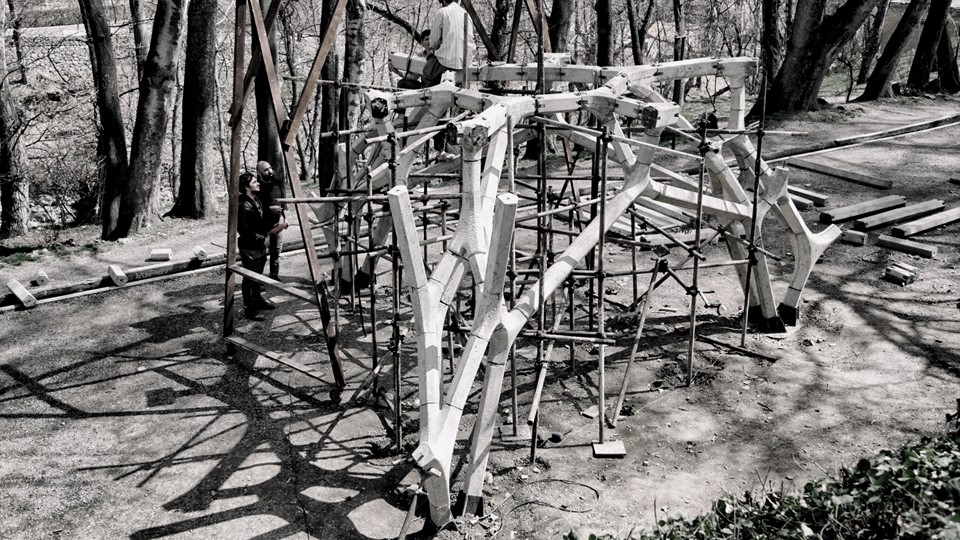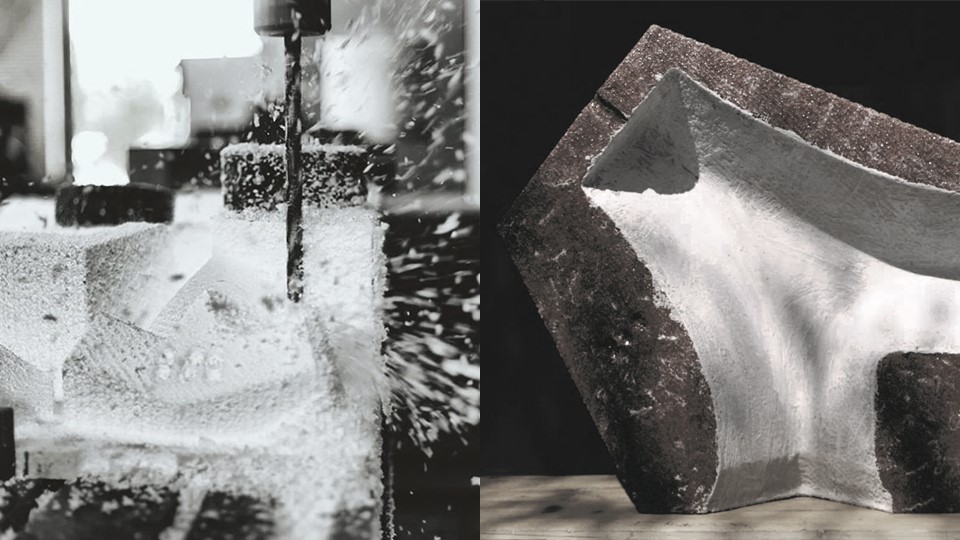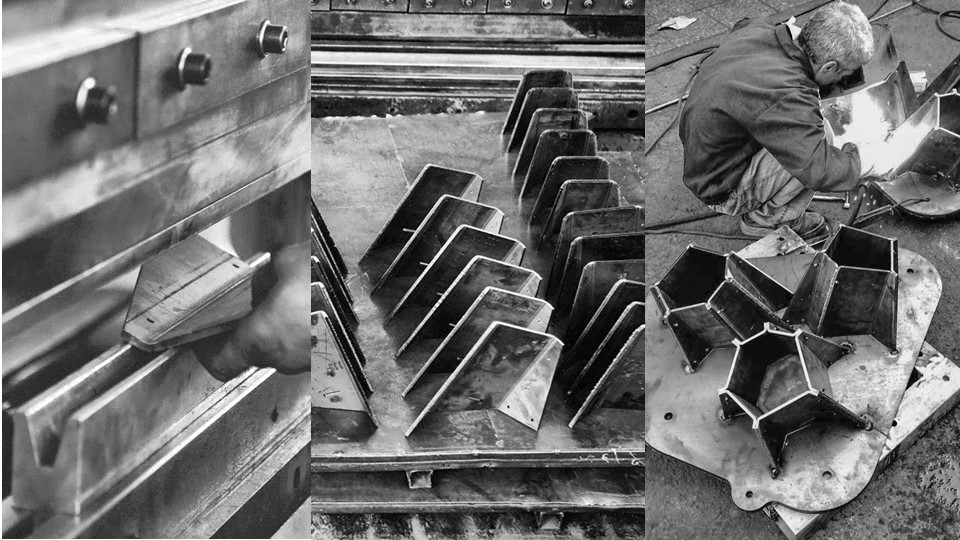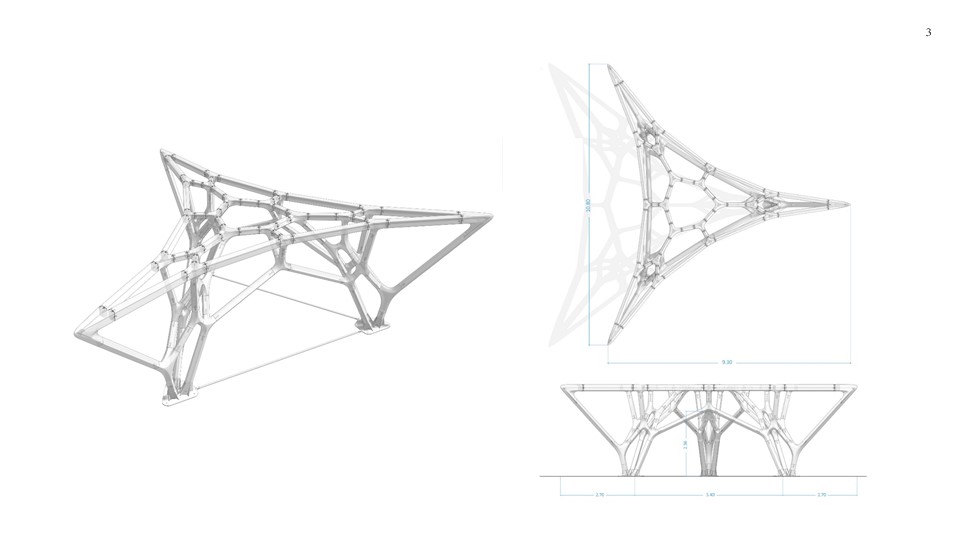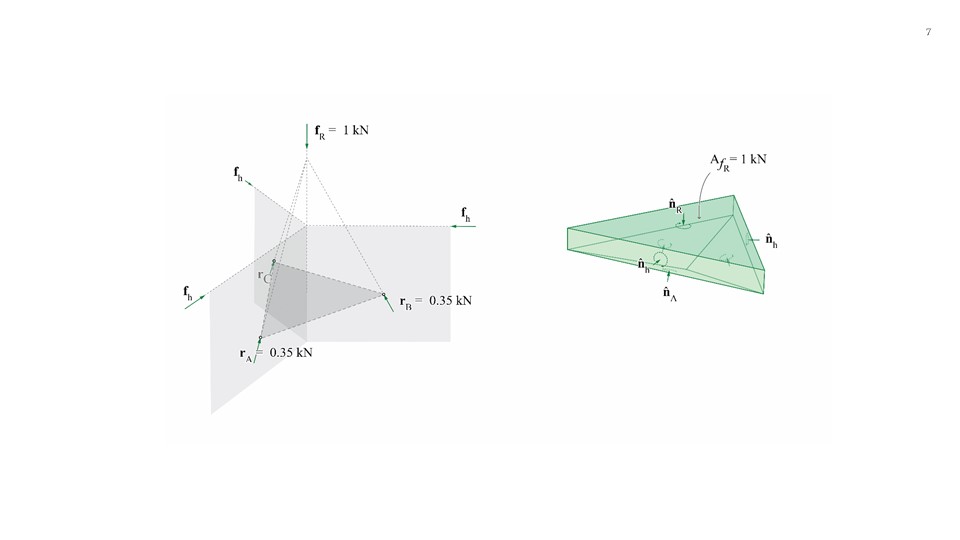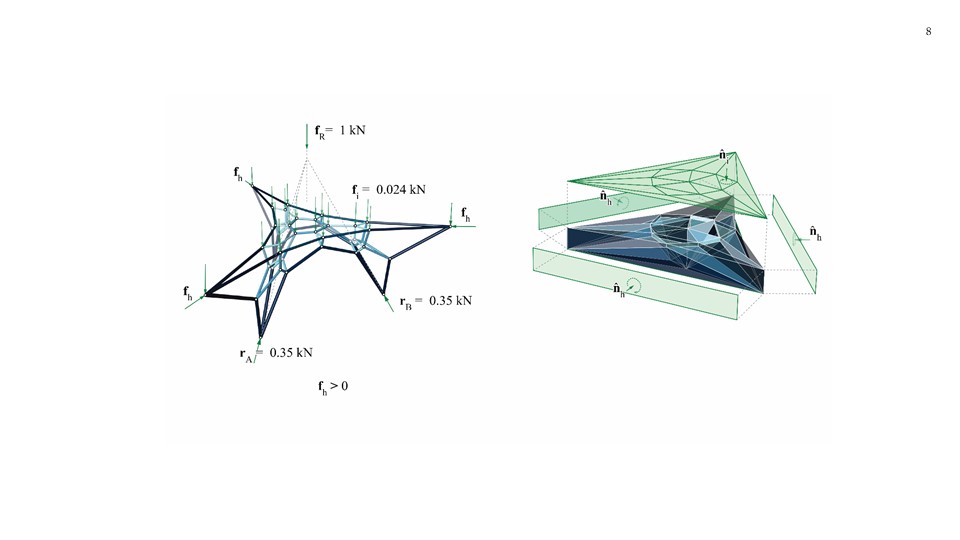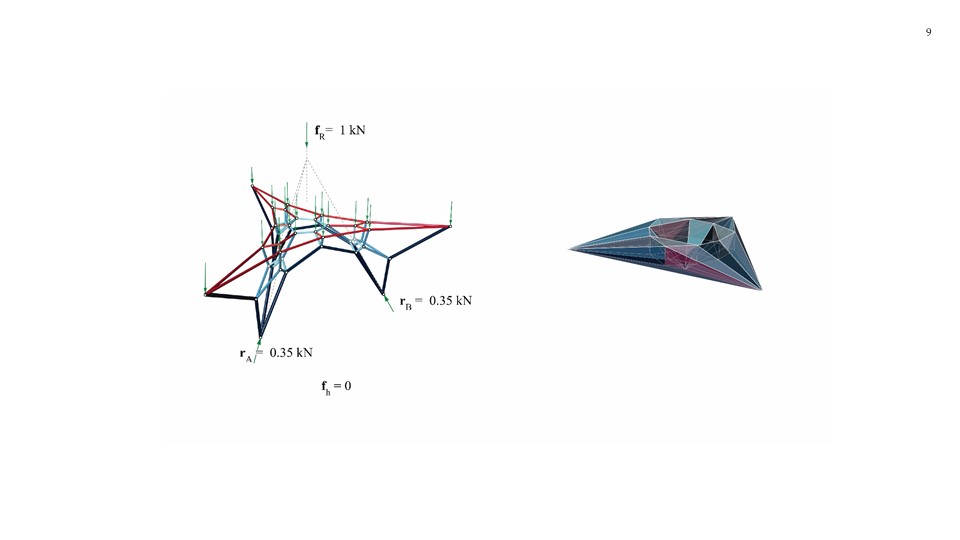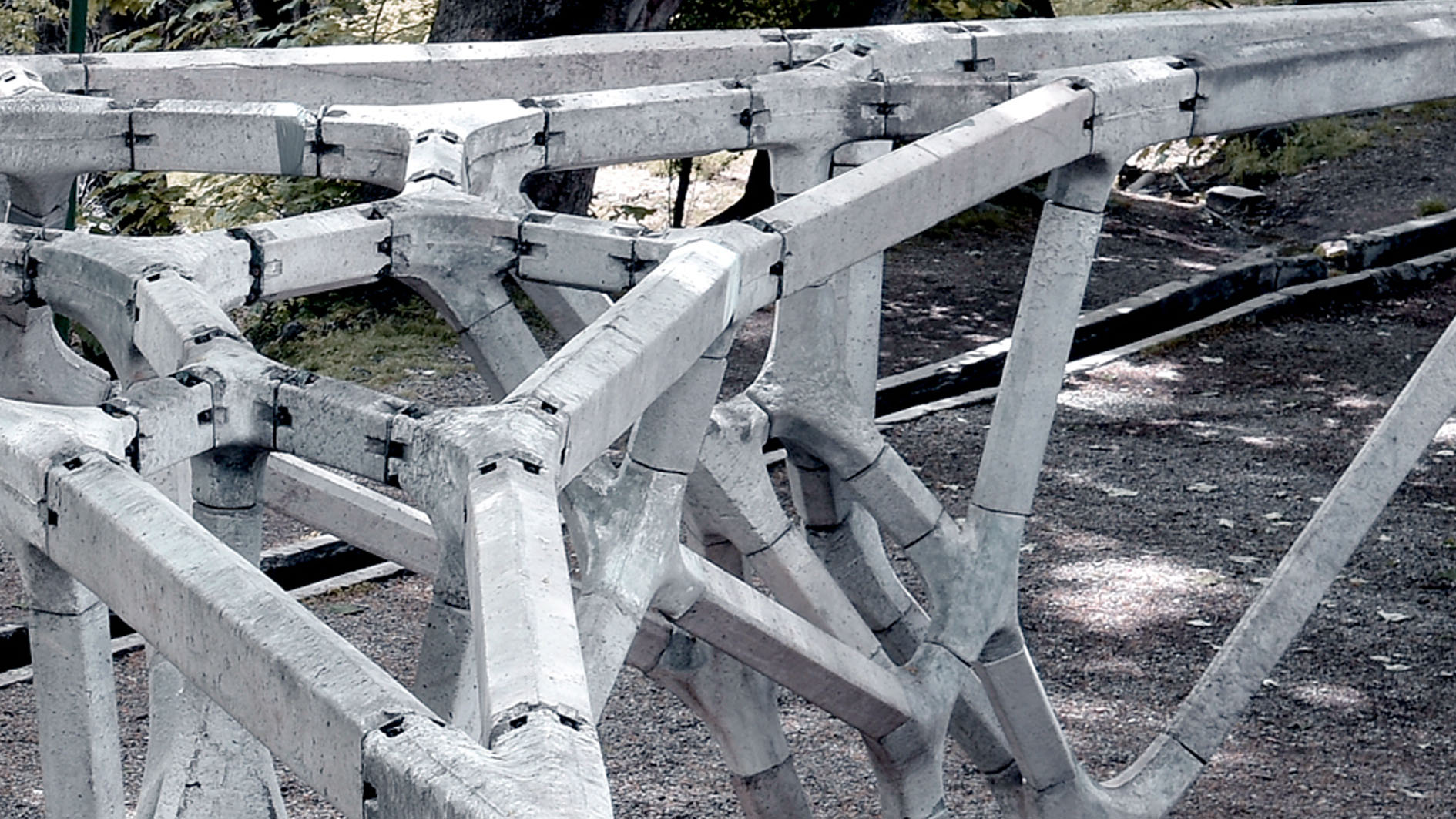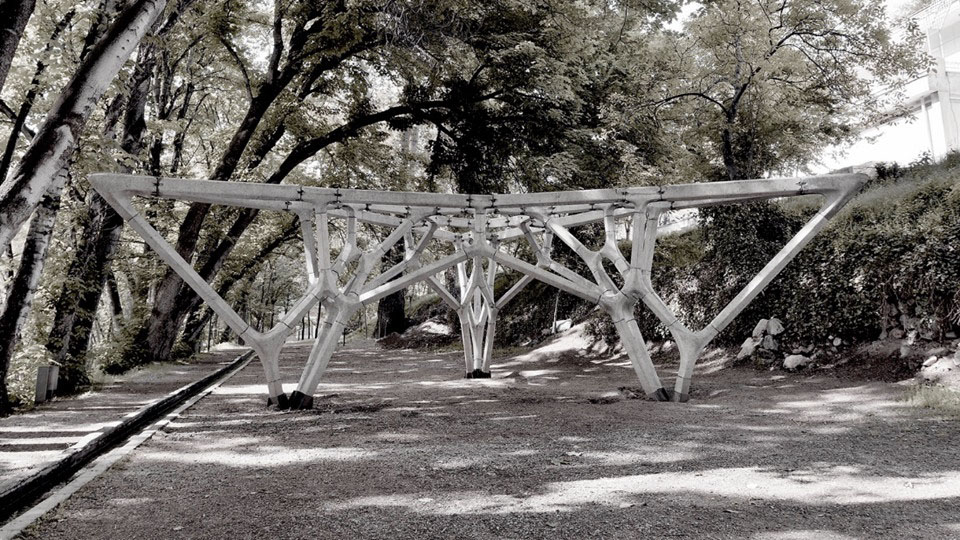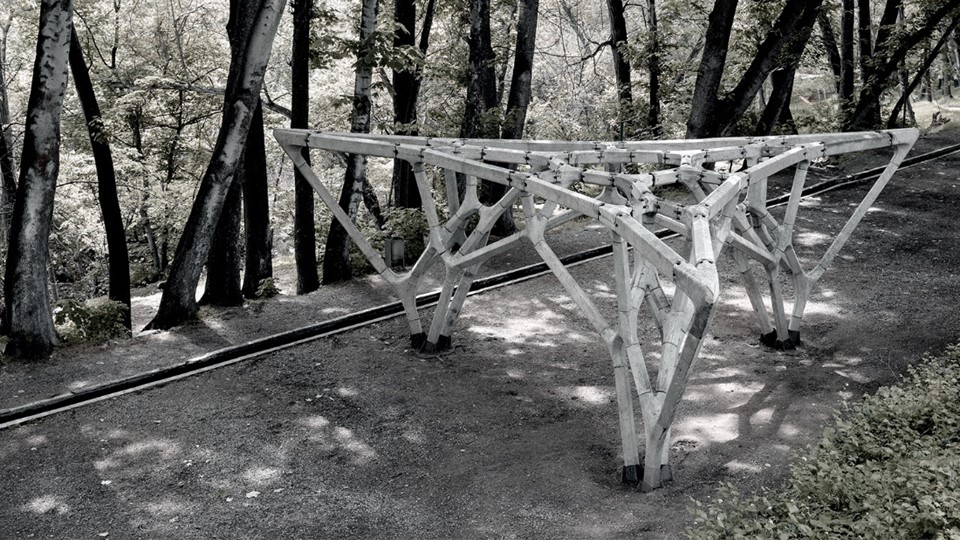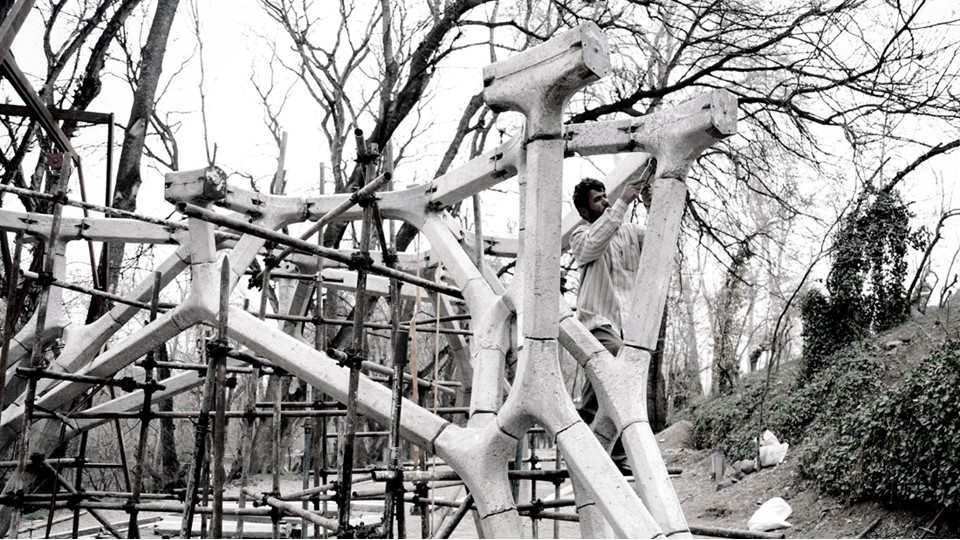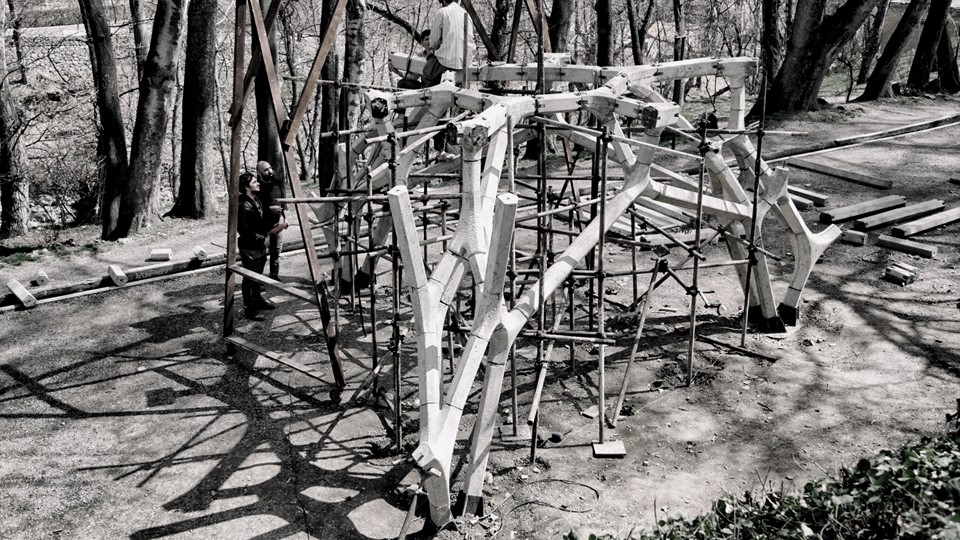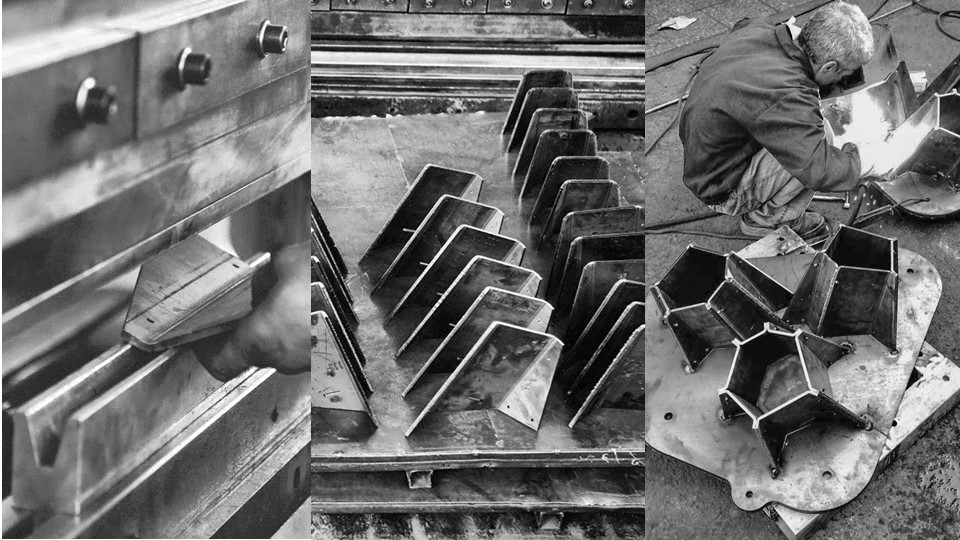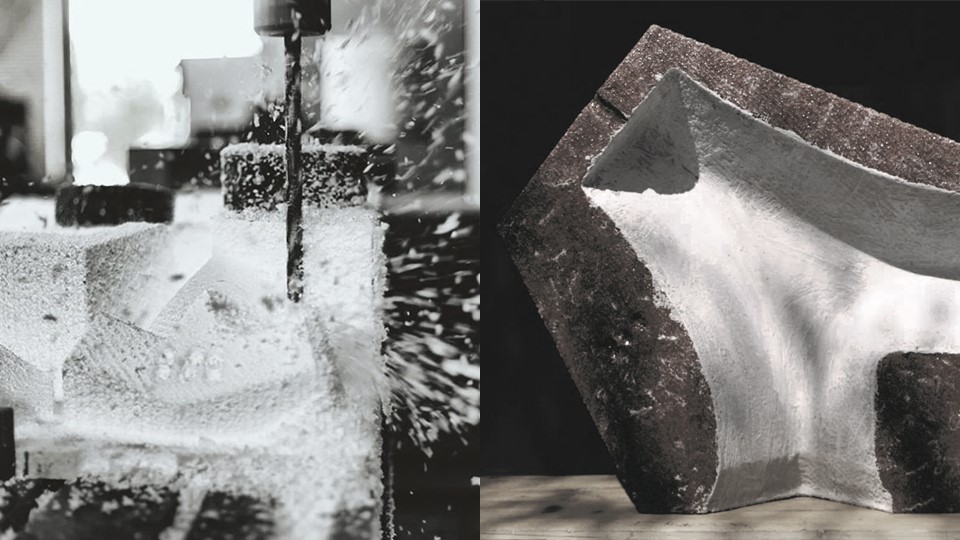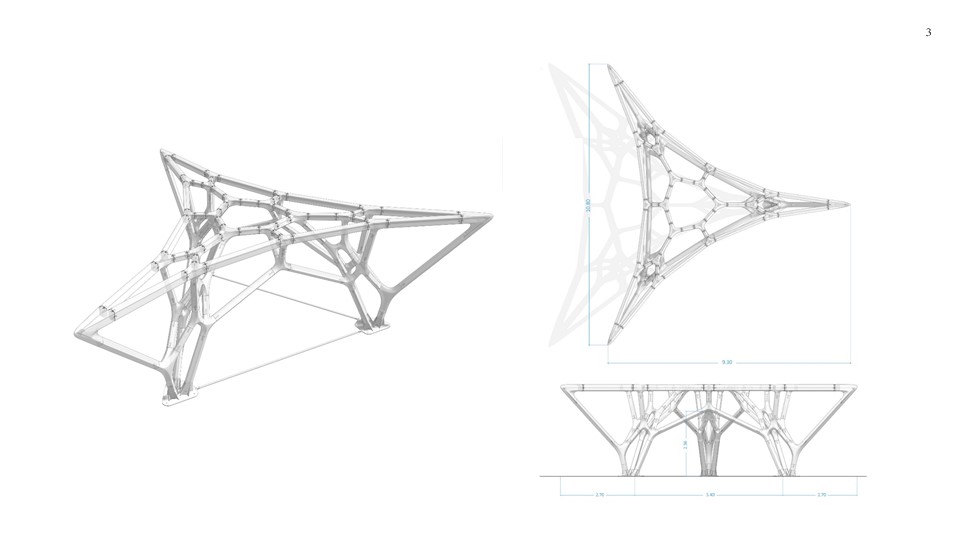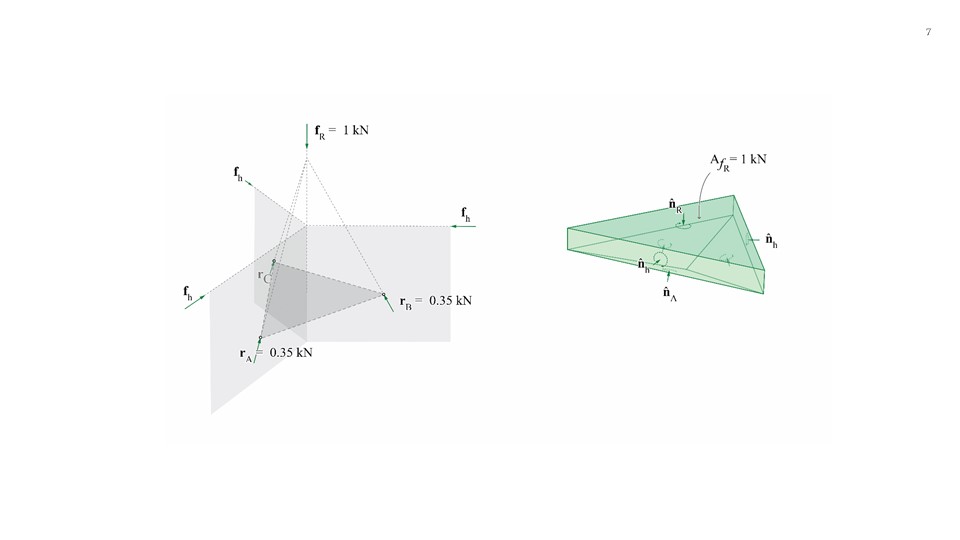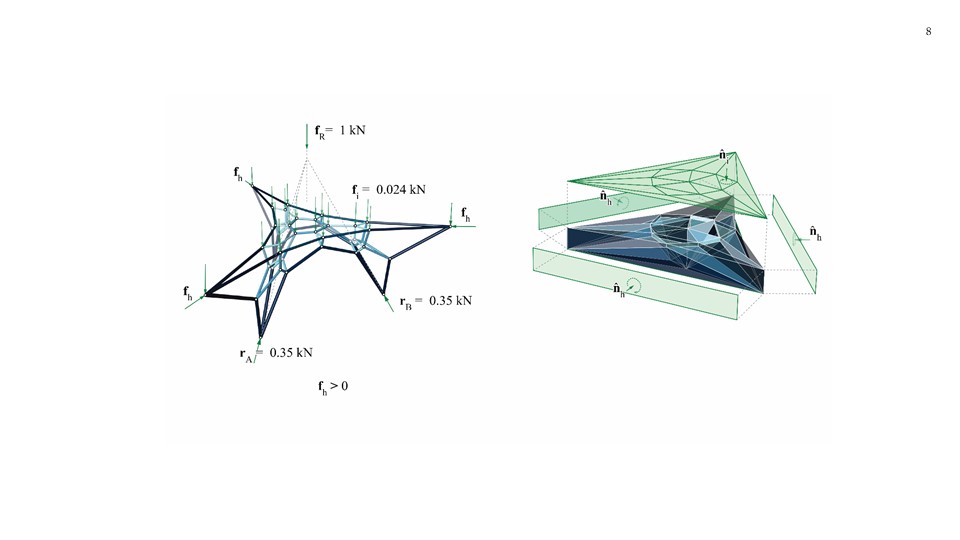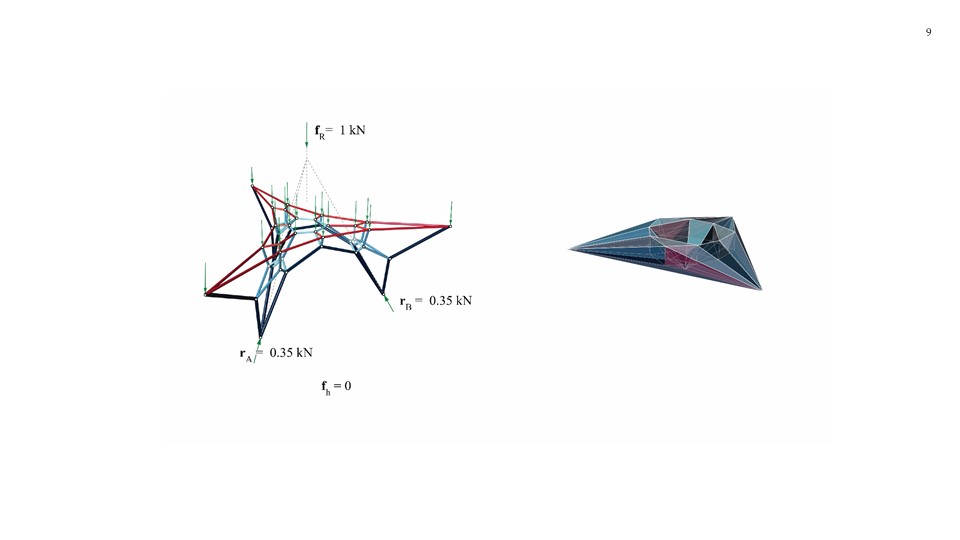 Acknowledgments
The project was partially funded by Cultural Heritage, Handicrafts and Tourism Organization of Iran, Kheiri Co, Omid Amini and Partners, and Sizan Co. In addition, the authors would like to express their gratitude towards Alireza Behzadi, Sina Ahmadi, Kristjan Plagborg Nielsen, Abbass Naseri, Nima Sadeghinejad, Davoud Mohammad Hassan, Amirali Zinati, Paniz Farrokhsiar, Mehdi Molla Asadollah for their individual contribution to make this work possible.
Description
Hedracrete is a unique research project aiming to address three important topics in the field of digital design and fabrication. These subjects include efficient structural form finding in three dimensions, fabrication of complex spatial systems, and the innovative use of conventional materials. The form of the structure is a funicular polyhedral frame comprised of both compression-only and tensile-only members with a maximum height of 3.33 m, spanning from three supports located 5.4 m apart from each other. The structure consists of 45 prefabricated joints, 54 compression and 30 tension members sitting on steel supports connected by steel rods. The structural concept has been designed using 3D Graphic Statics which is state-of-the-art geometric structural design method. This approach has been recently developed based on a 150-year-old proposition, and Hedracrete is the first built prototype designed using this method. Thus the structure can be considered a proof of concept for 3D Graphic Statics. What makes the form-finding process unique and intuitive is that by changing the boundary conditions in 3DGS model, a designer can explicitly change the internal forces in the structure from compression-only forces to a system with both compressive and tensile forces.
Hedracrete is a result of a workshop in 3D Graphic Statics with 31 participants in collaboration with various material and machining service providers. The authors of the paper would like to thank all the students who worked on the project, people whose hard work and endeavor played a significant role during both design and fabrication processes: Amir Hossein Tabrizi, Nematollah Safari, Alireza Bayramvand, Parham Gholizadeh, Soroush Garivani, Fatemeh Salehi Amiri, Seyed Ali Mirzadeh, Nastaran Saeidi, Niloofar Imani, Pooria Gachpazan, Maryam Shahabi, Sobhan Sarabi, Armin Shayanpour, Yasamin Samaee, Kimiya Safakhah, Anahid Attaran, Banafsheh Tavassoli, Sepehr Farzaneh, Ayeh Fotovat, Maryam MollaAsadollah, Shahryar Abad, Neshat Mirhadizadi, Mohammad Hossein Karimi, Mohammad Ebrahimi, Pedram Karimi, Mobin Moussavi, Mehrzad Esmaeili Charkhab, Sahar Barzani, Atiyeh Sadat Fakhr Hosseini, Niloufar Namdar, Setareh Houshmand, Ehsan Heydarizadi. We are also thankful to Contemporary Architects Association for organizing the workshop and Sa'adabad Complex officials for hosting the final prototype.
The fabrication process was conducted in collaboration with the following companies: CODON Interactive Media: 3D printing; Horon Co.: CNC milling; ParsFoamCut: wire cutting of polystyrene foam blocks; Fateh Workshop: laser cutting and CNC bending services of metal sheets; and, Vandidad Sepehr Co.: lightweight concrete mixture and material of the project.