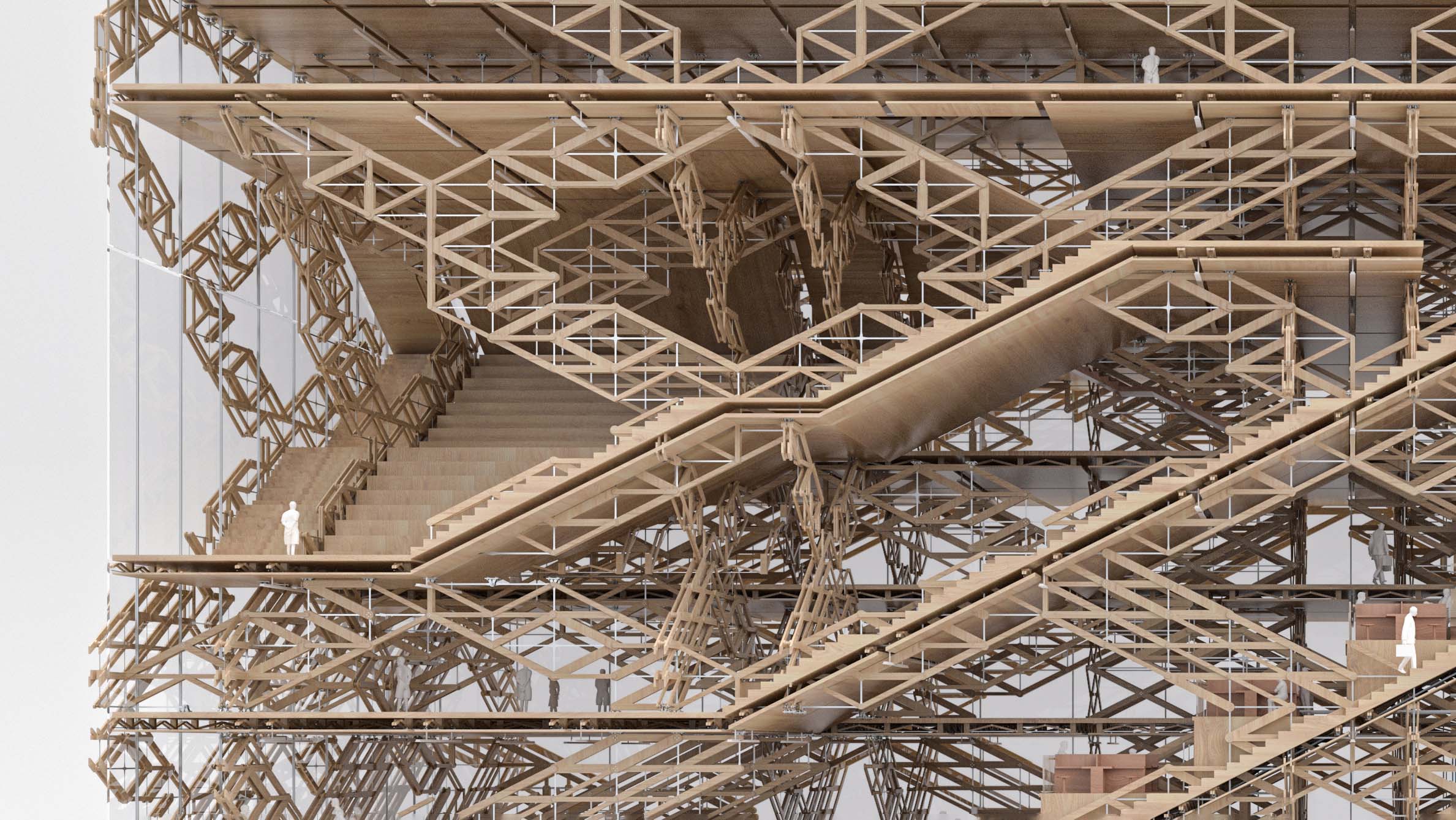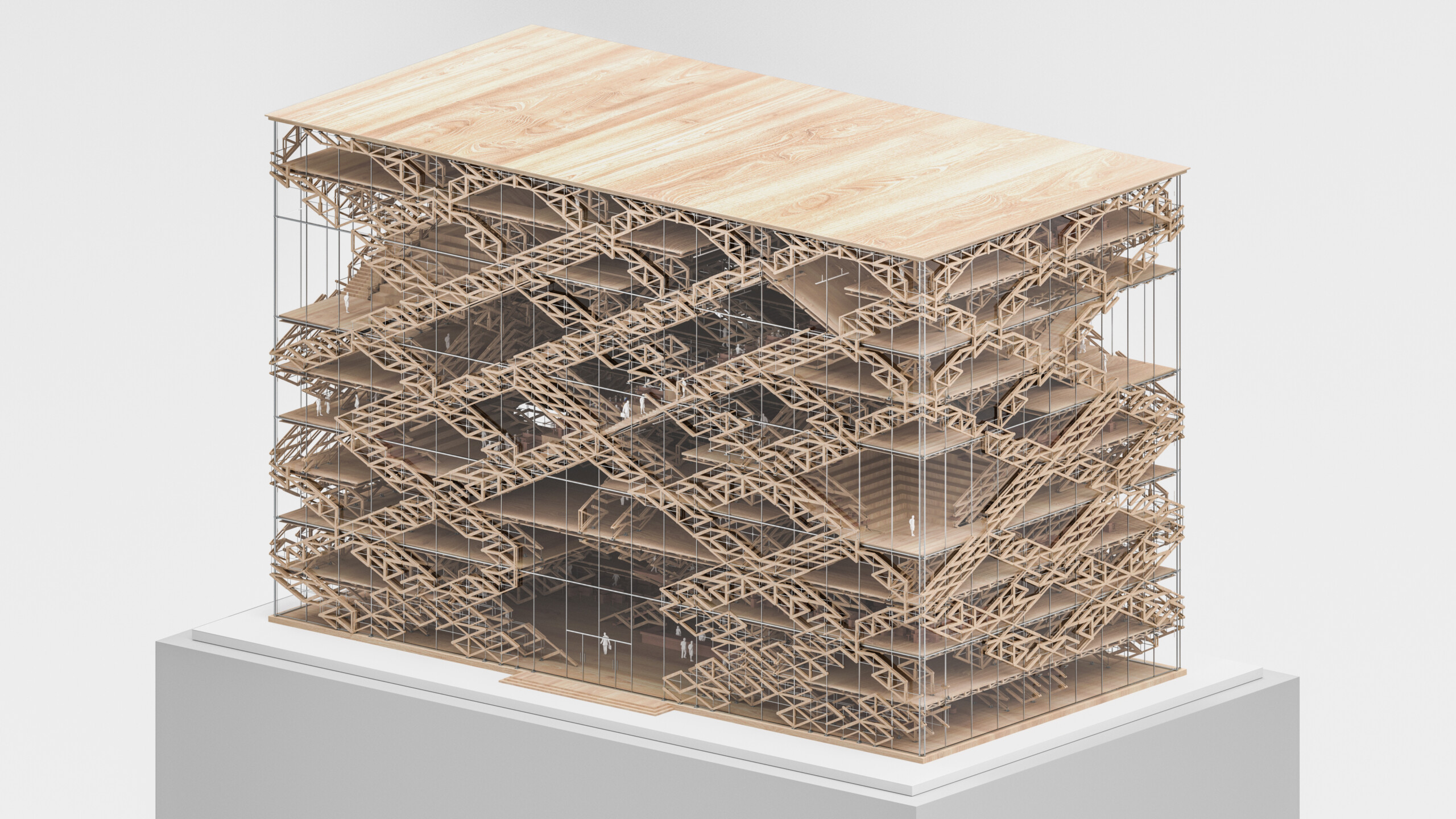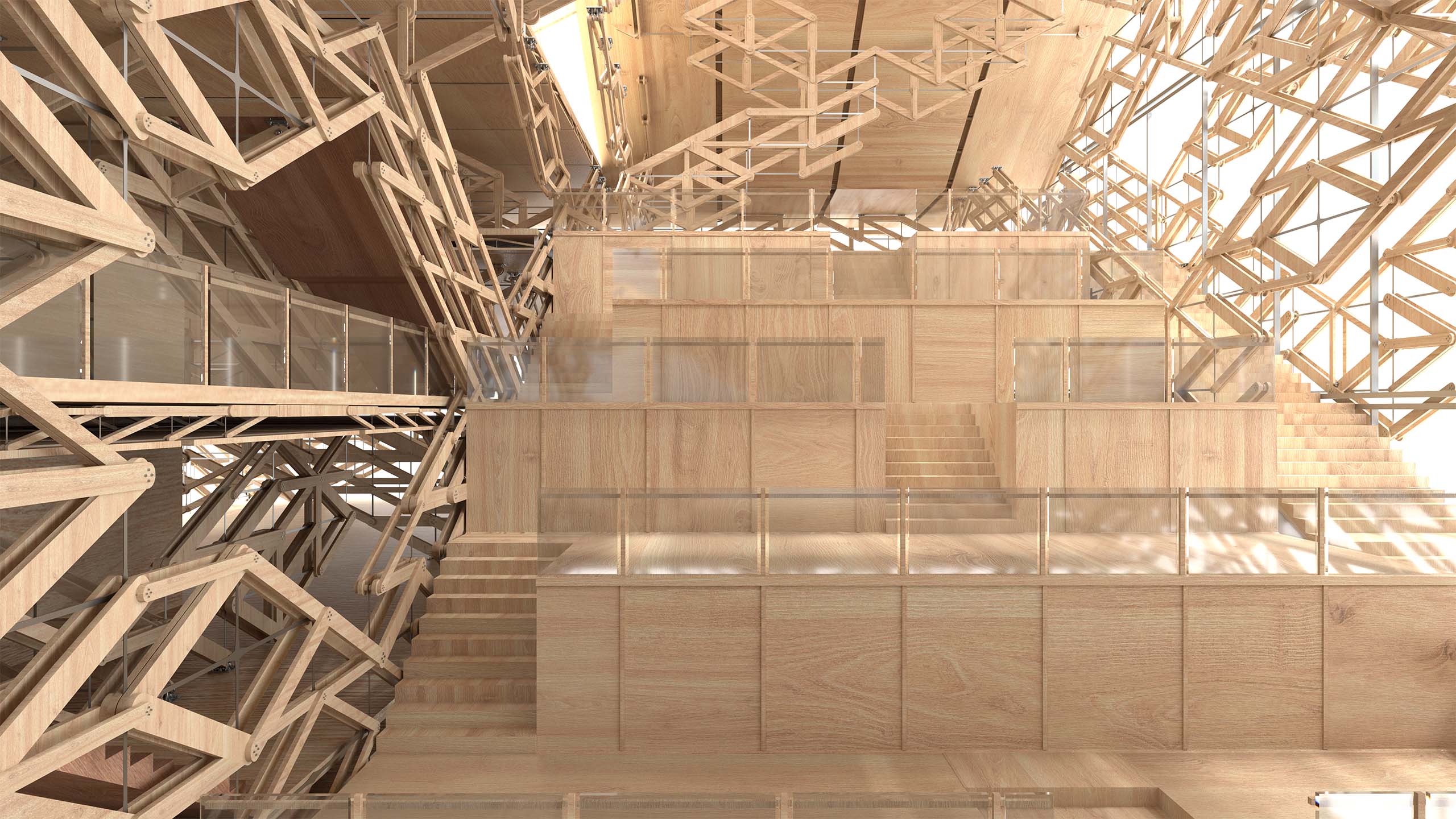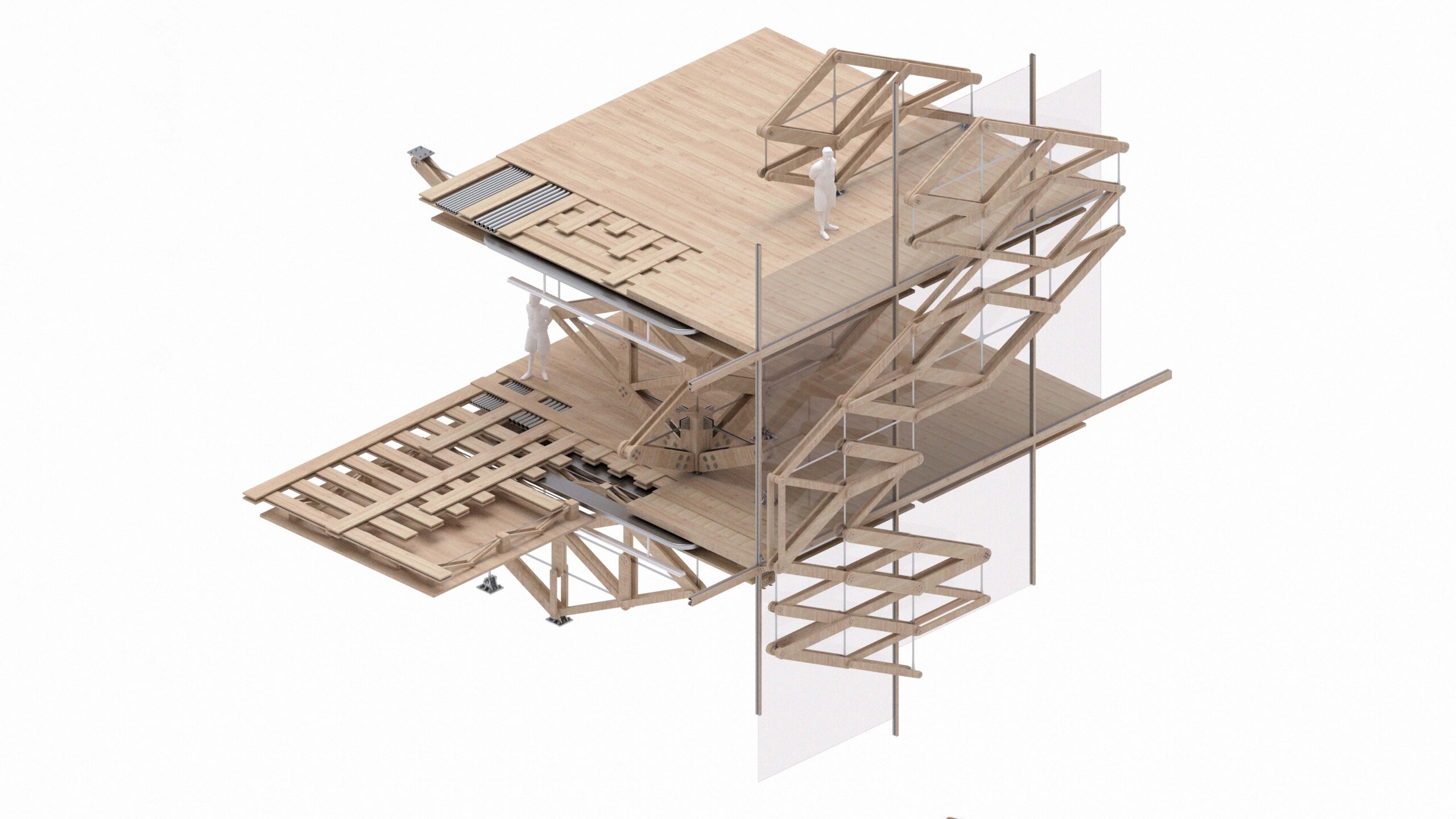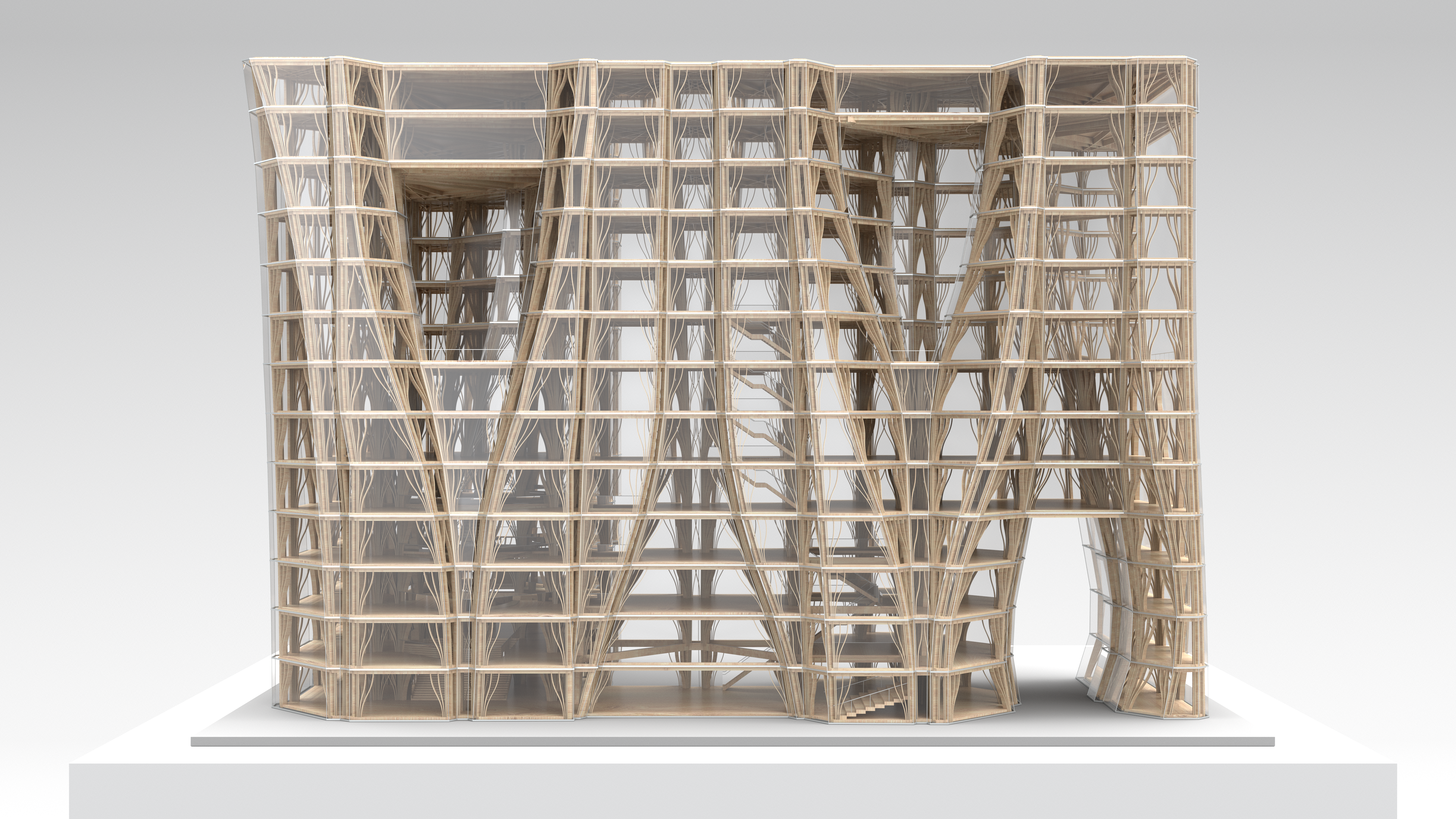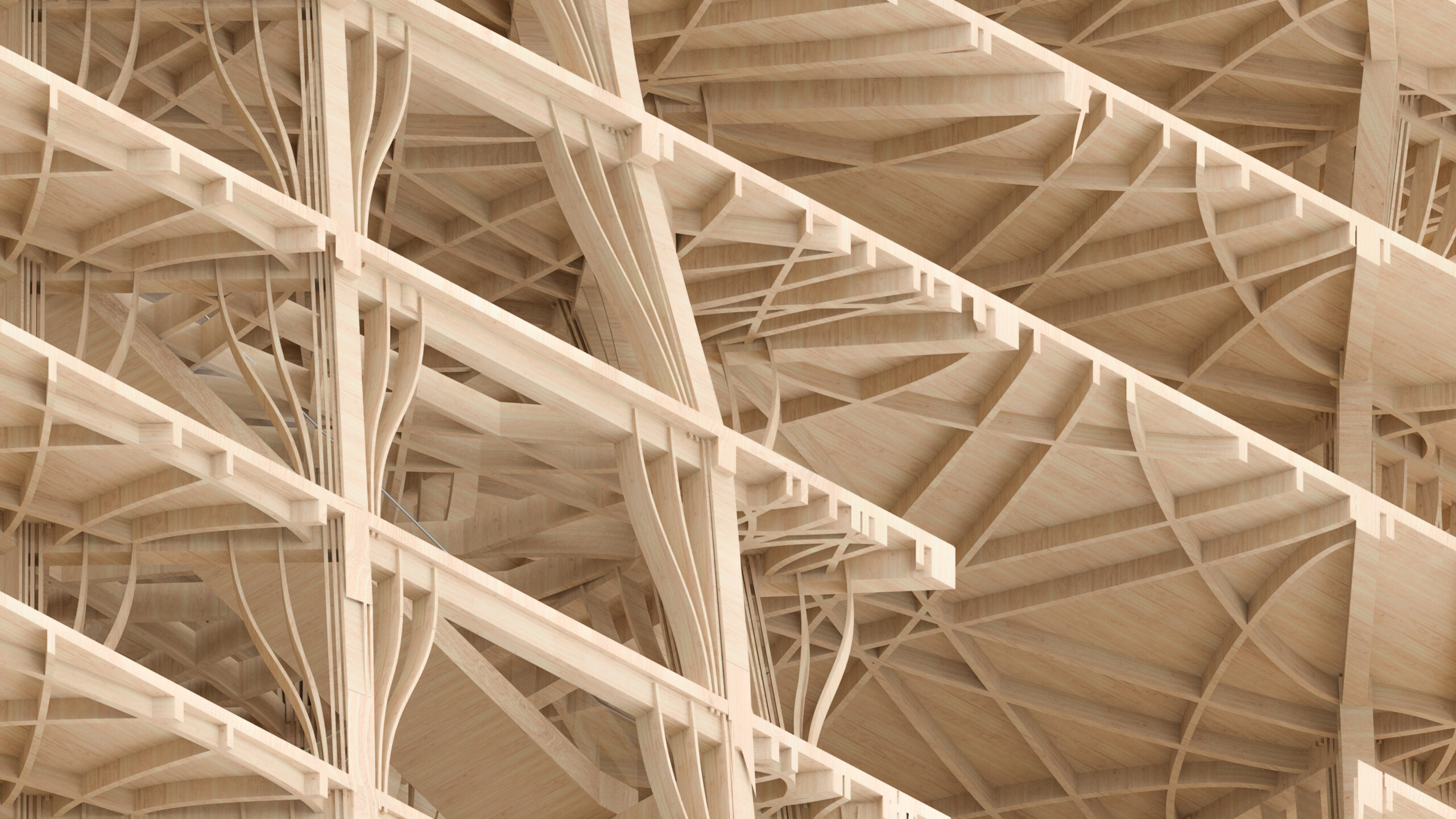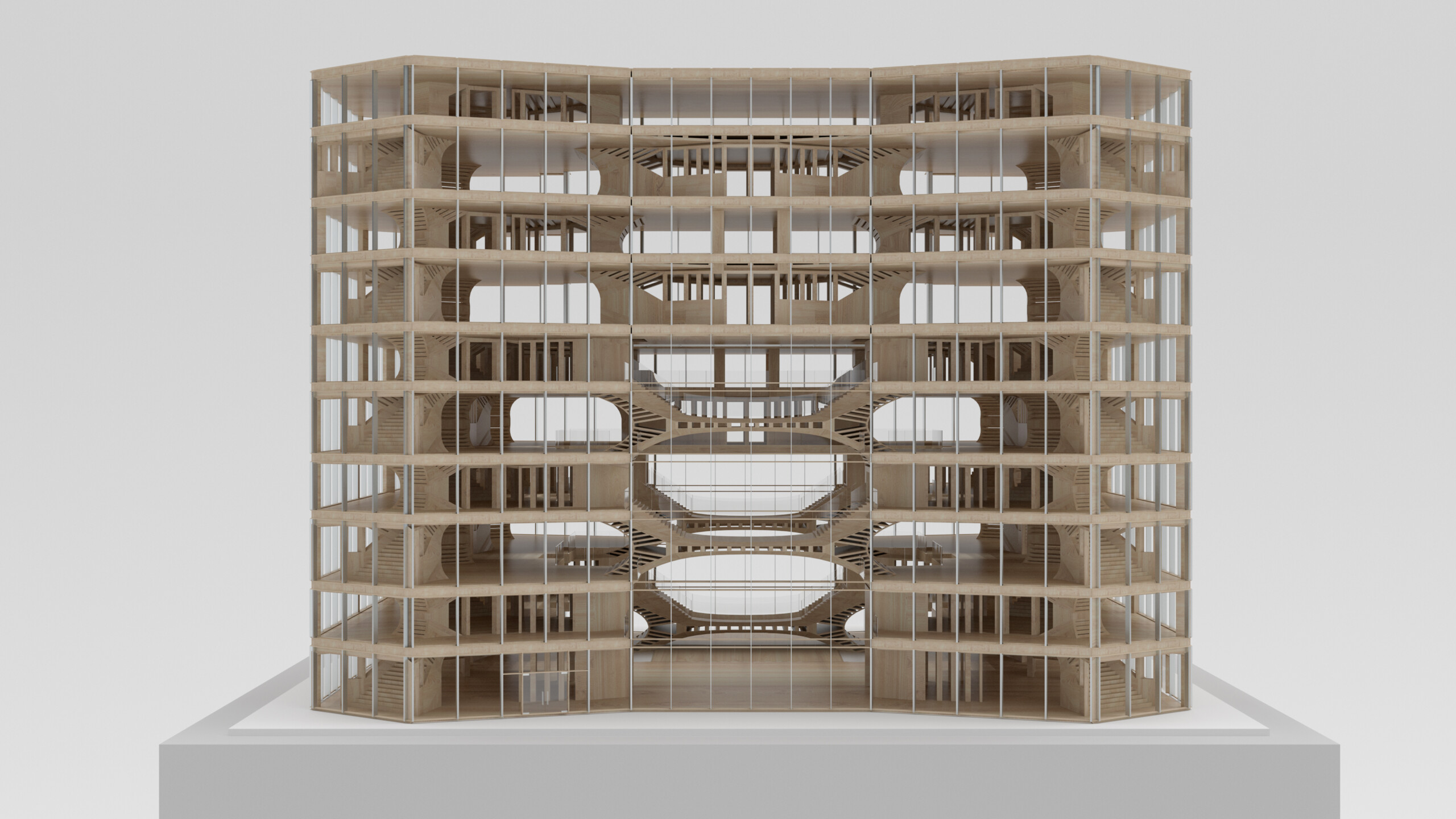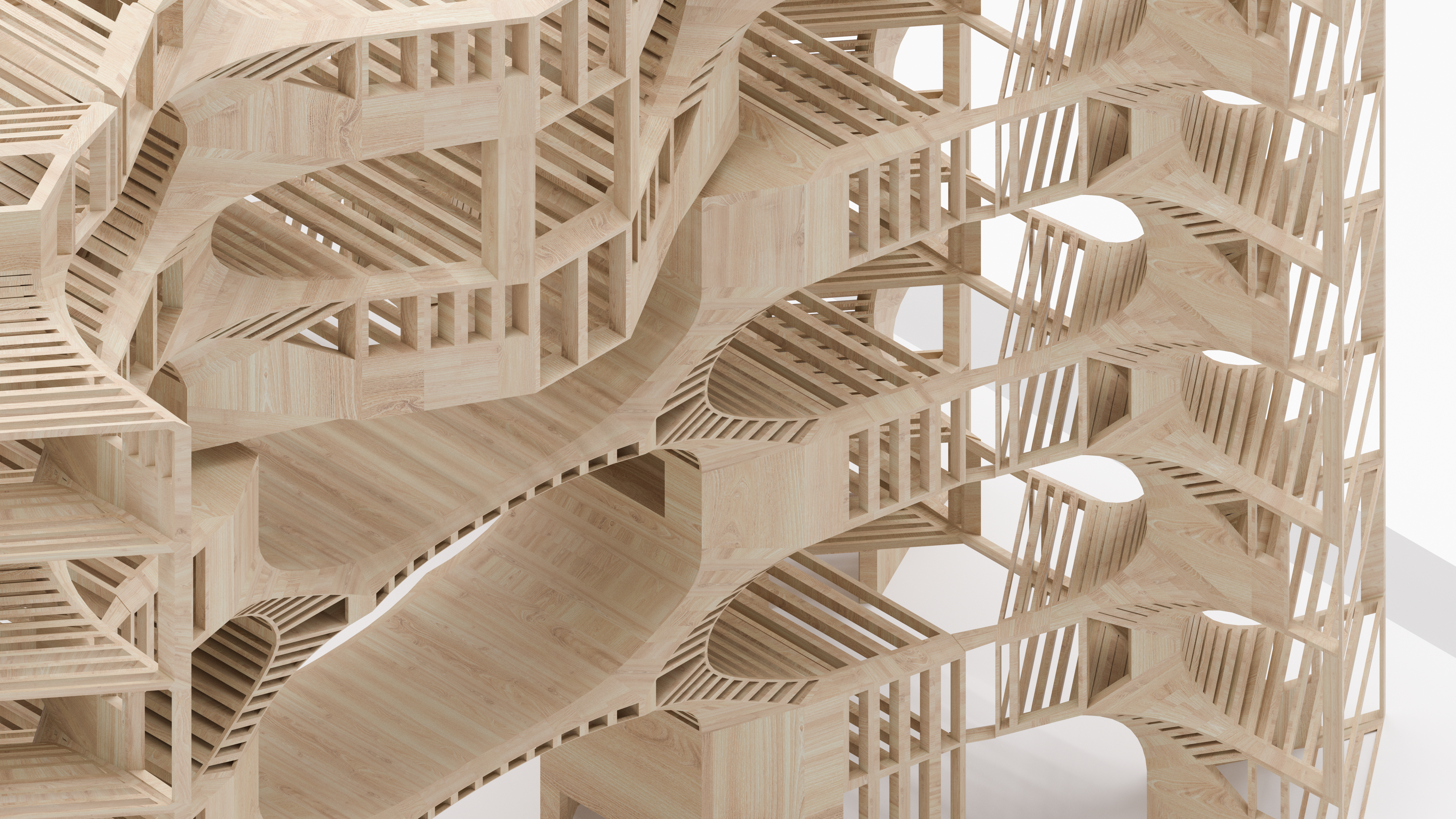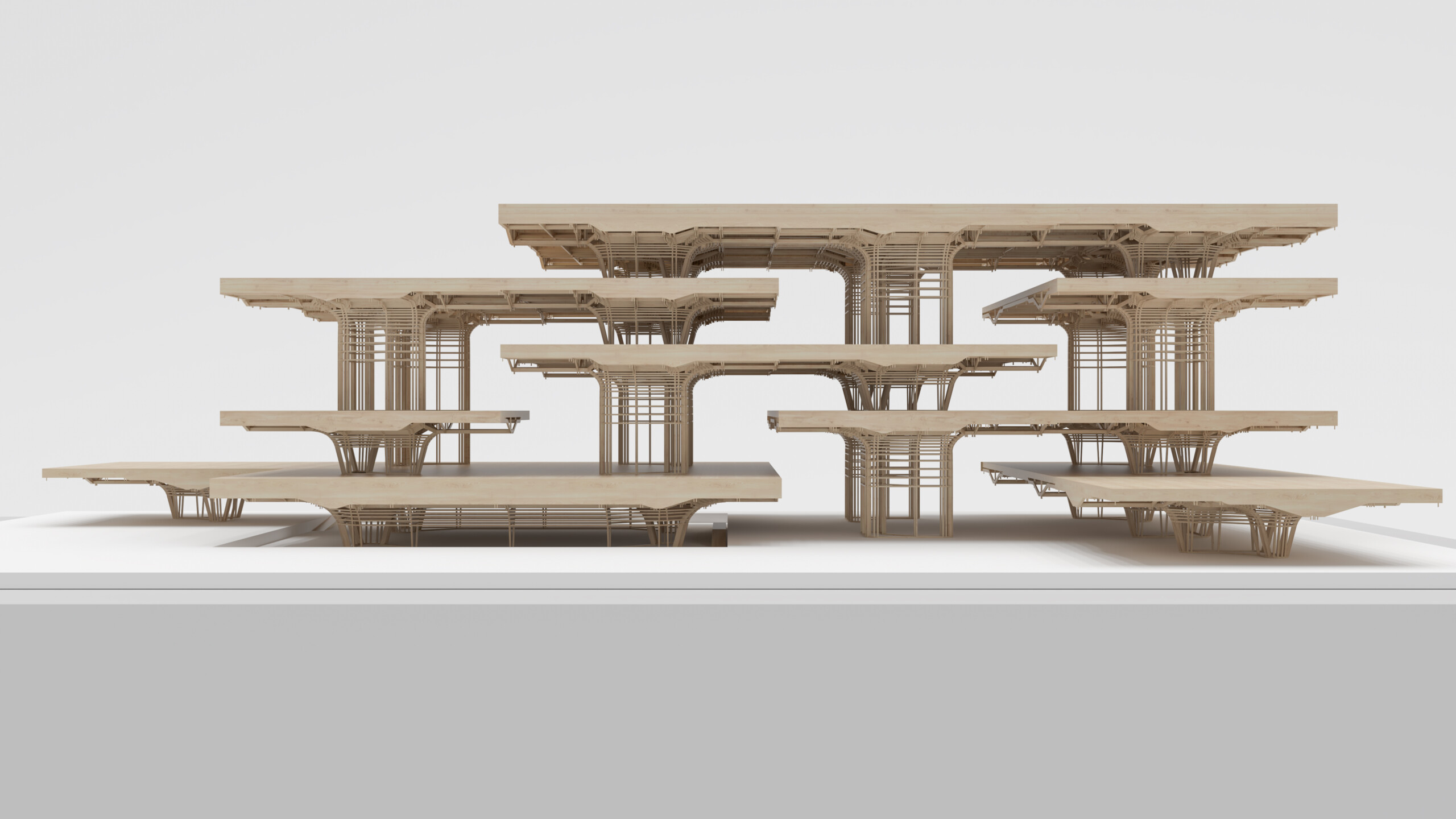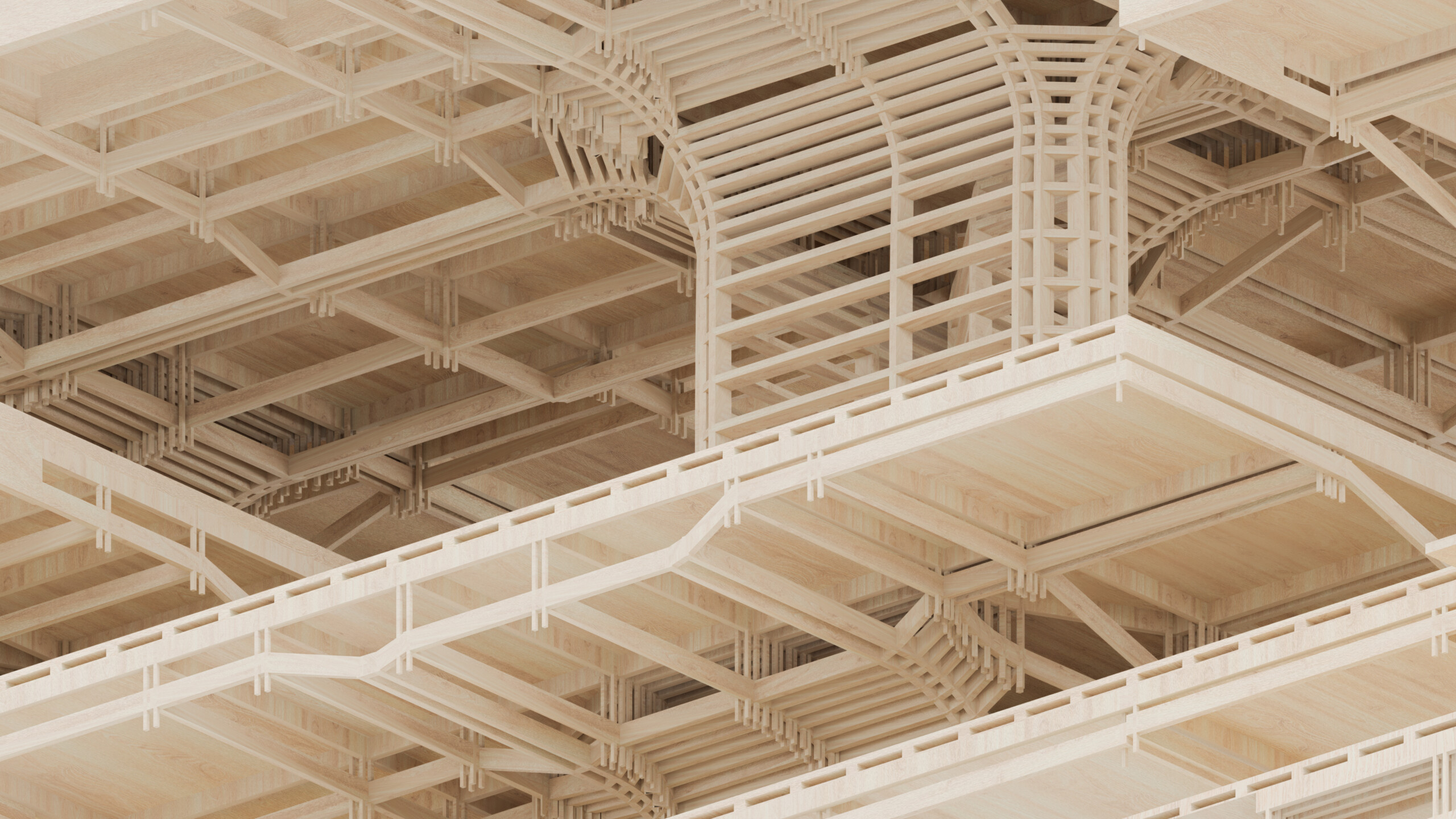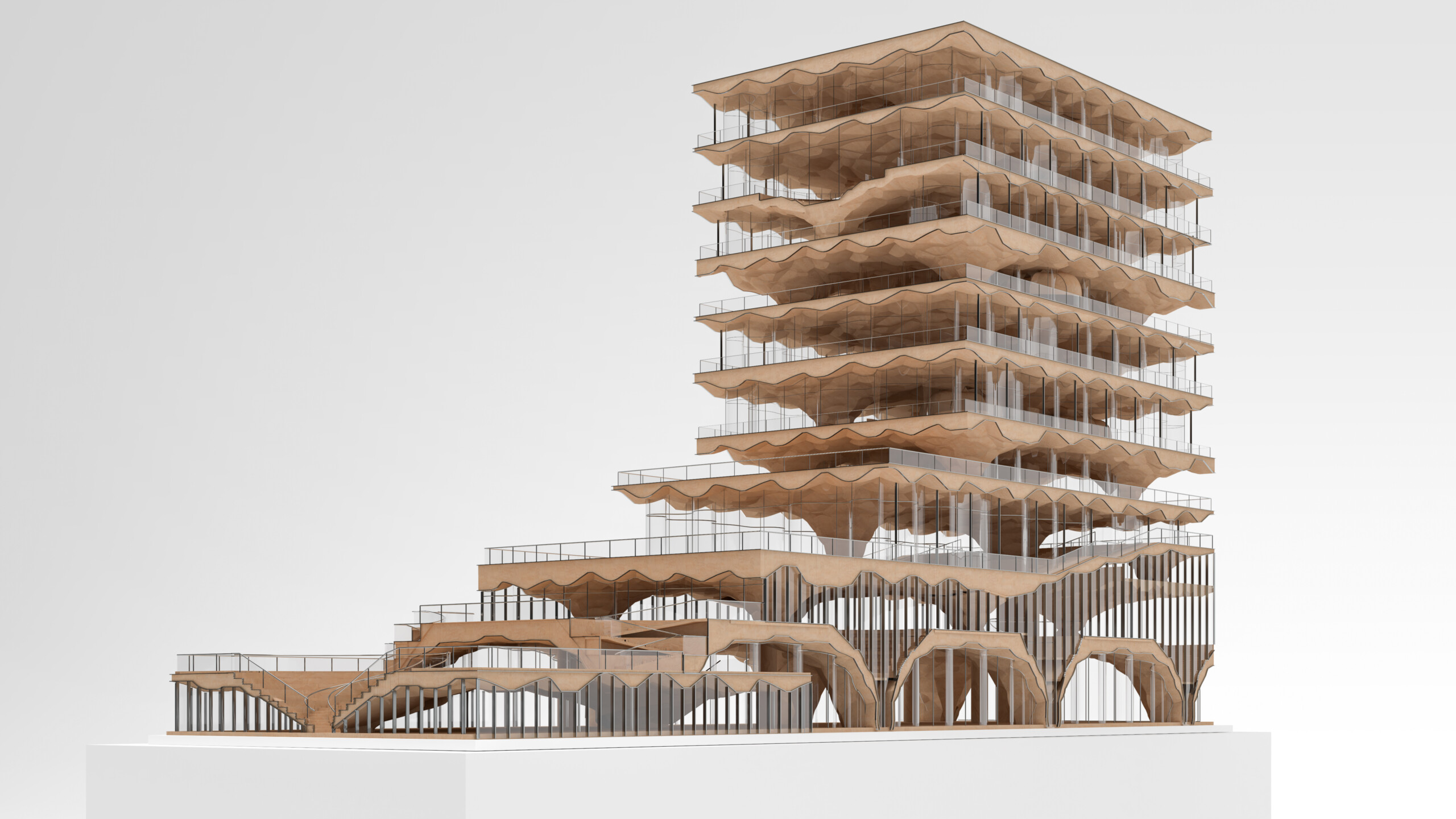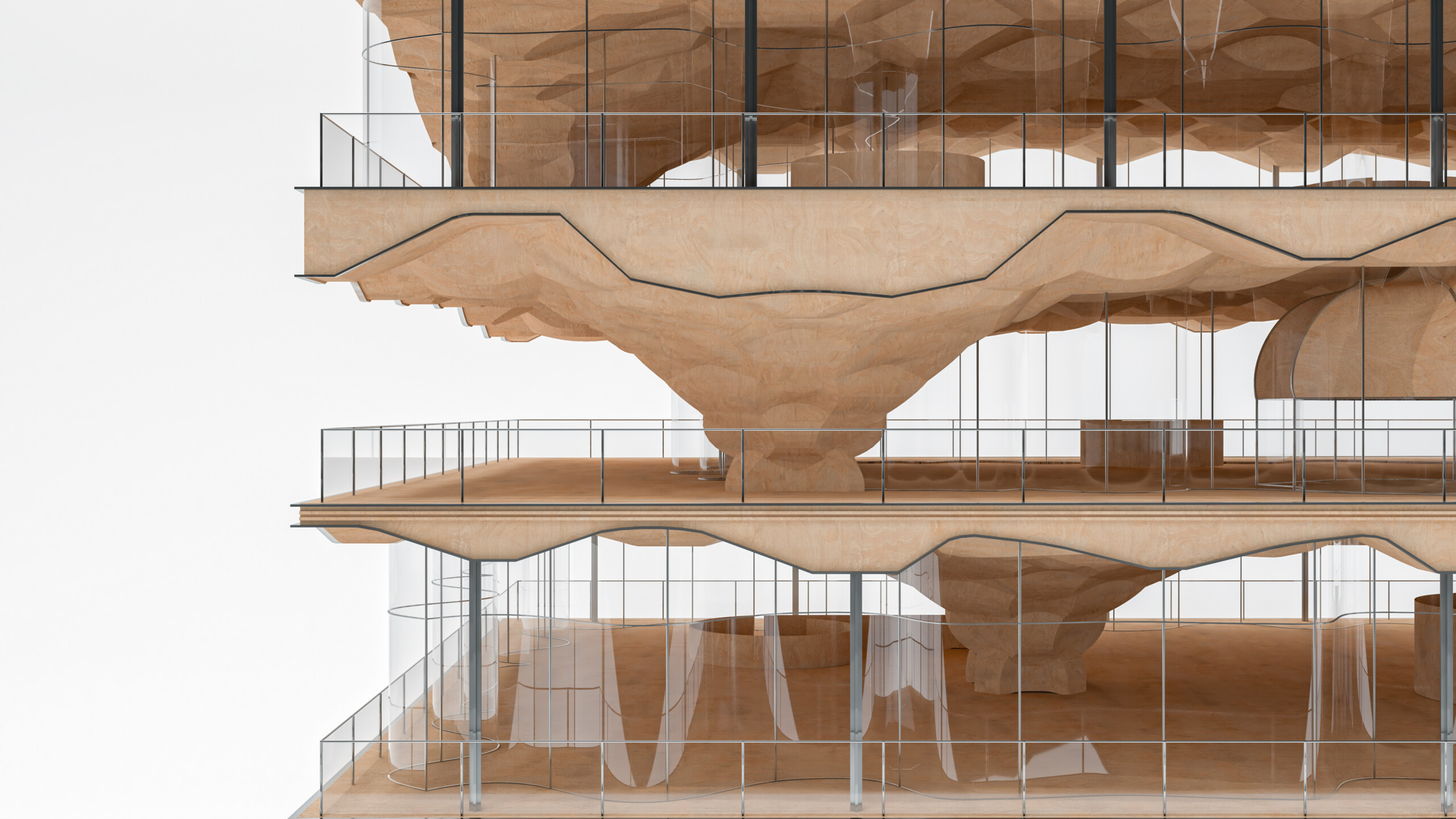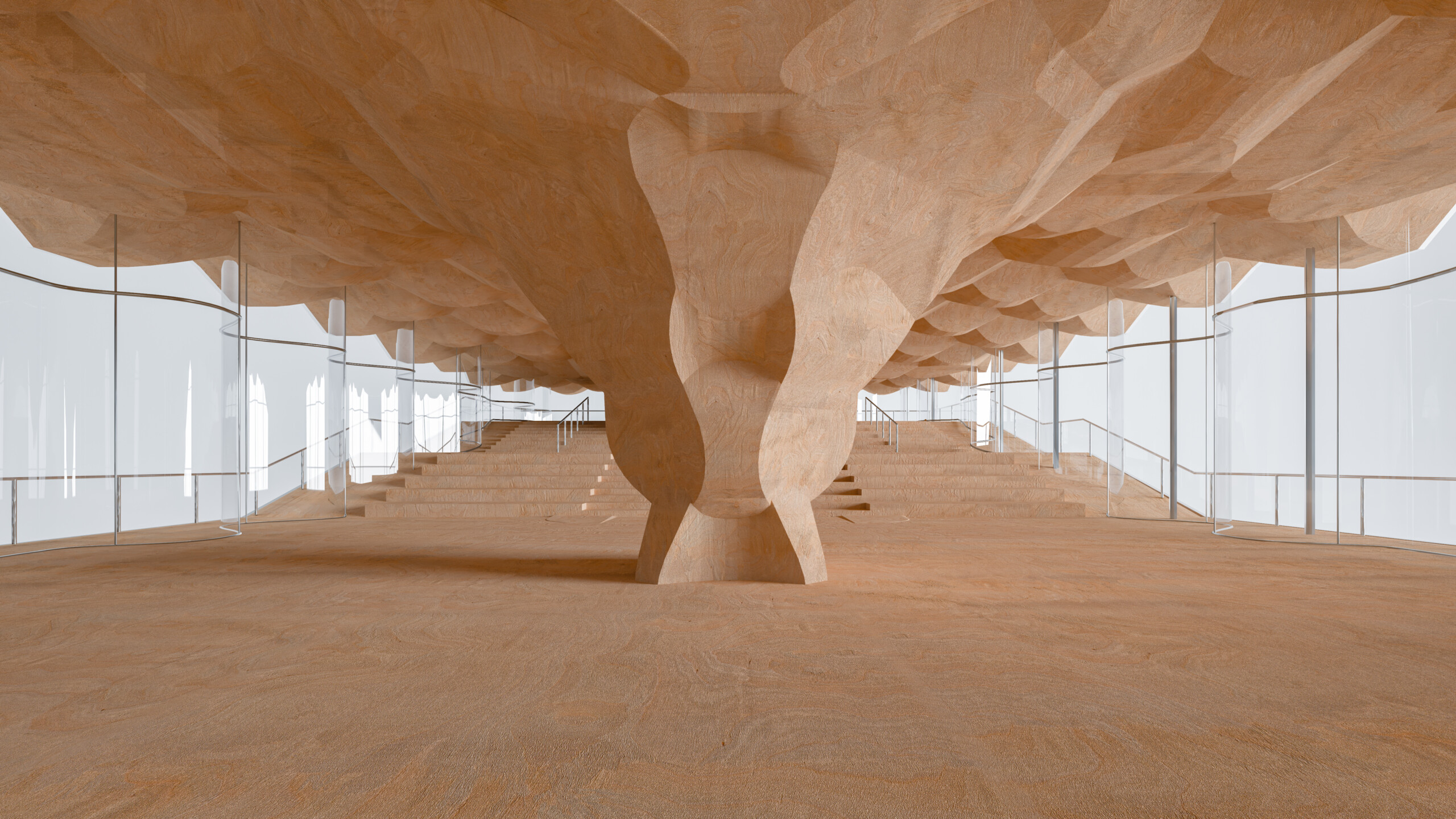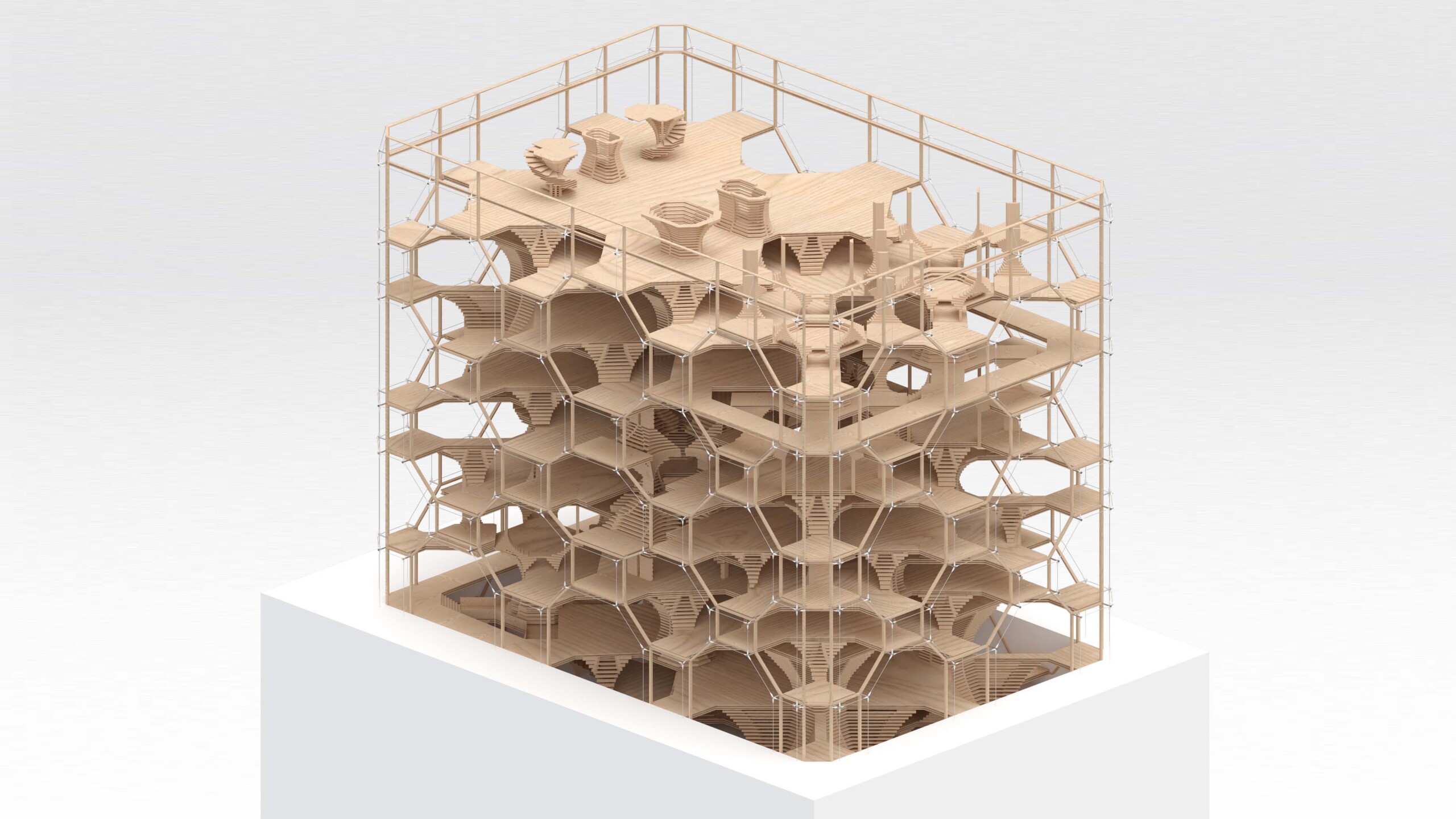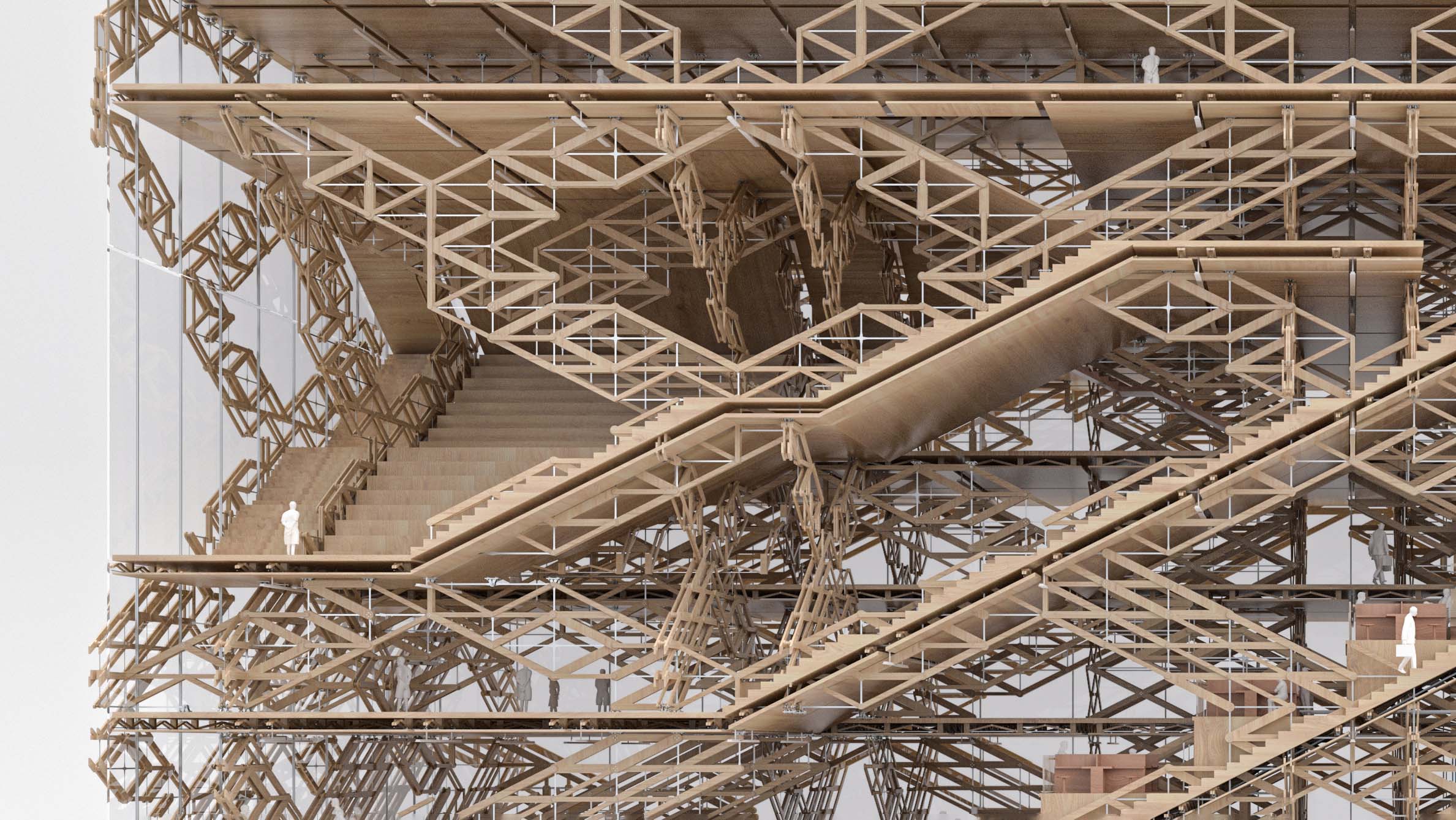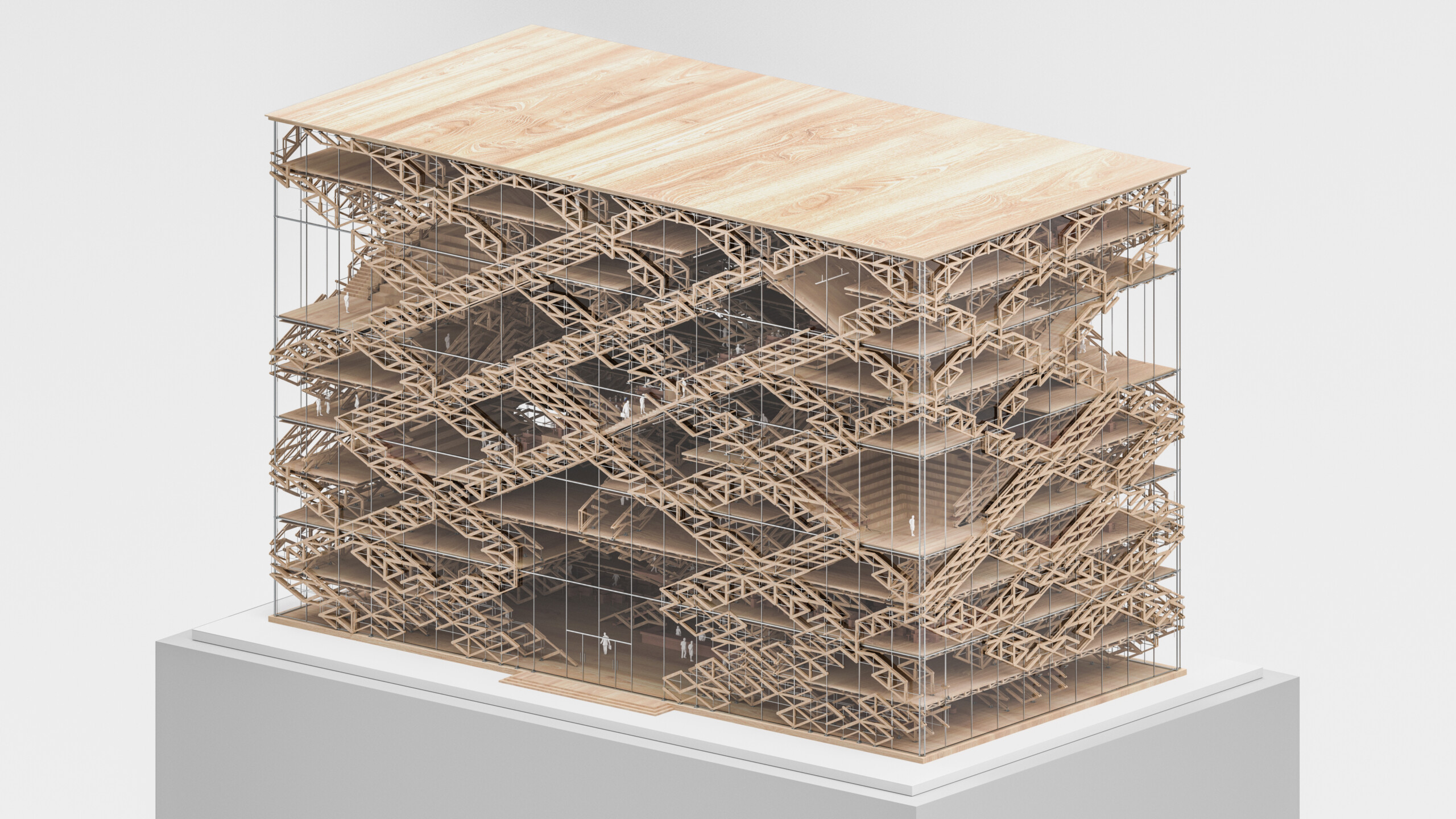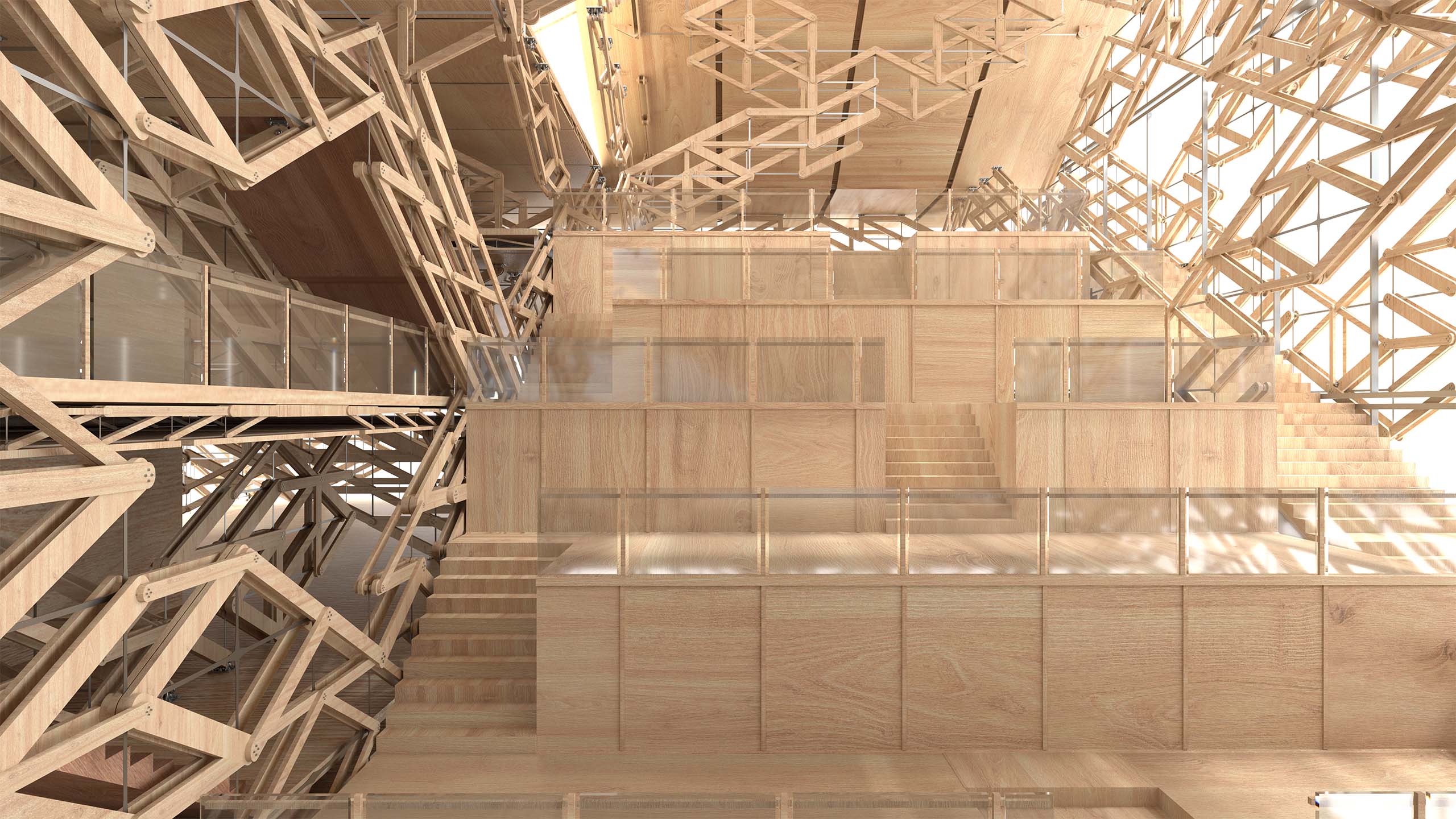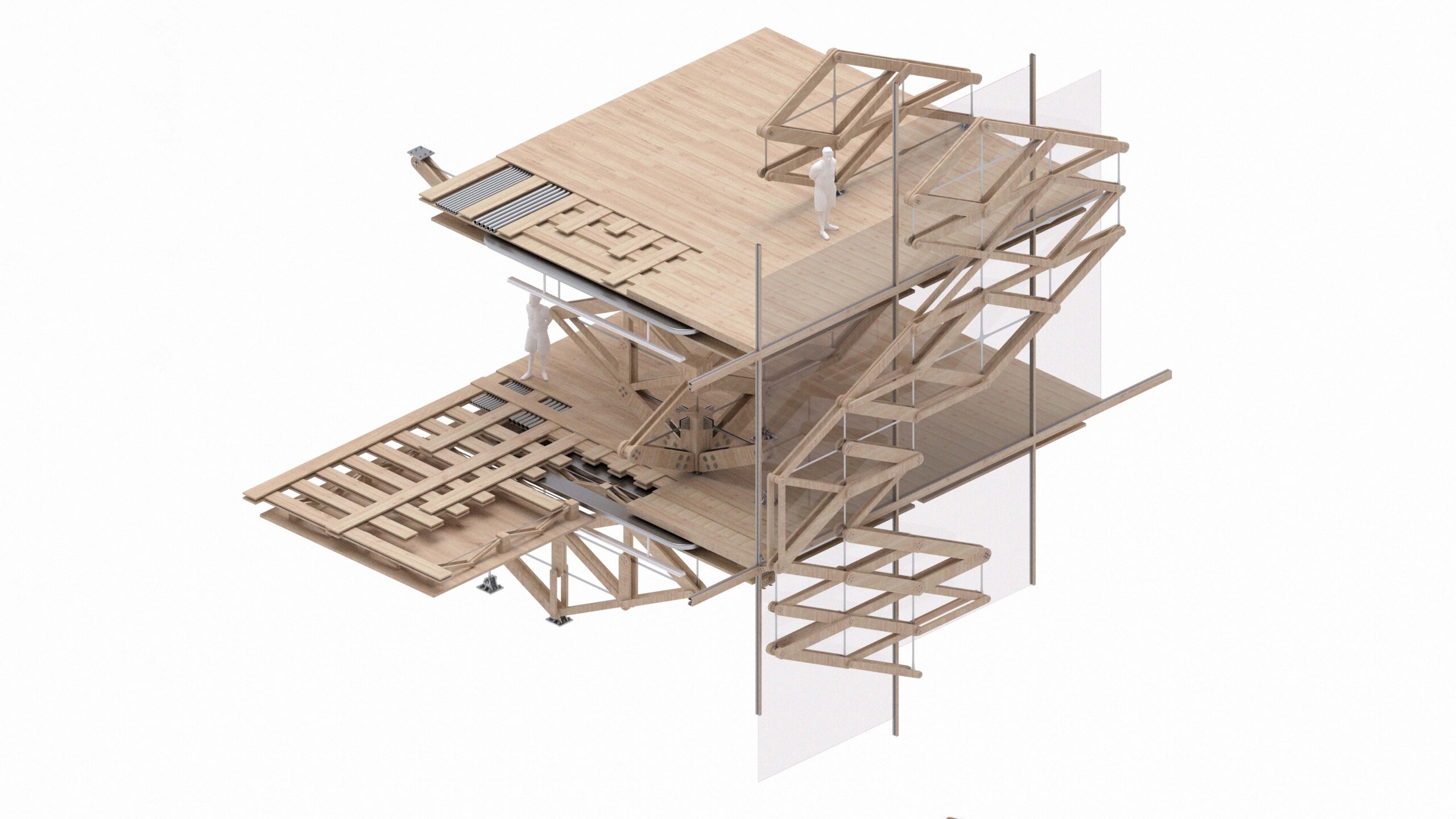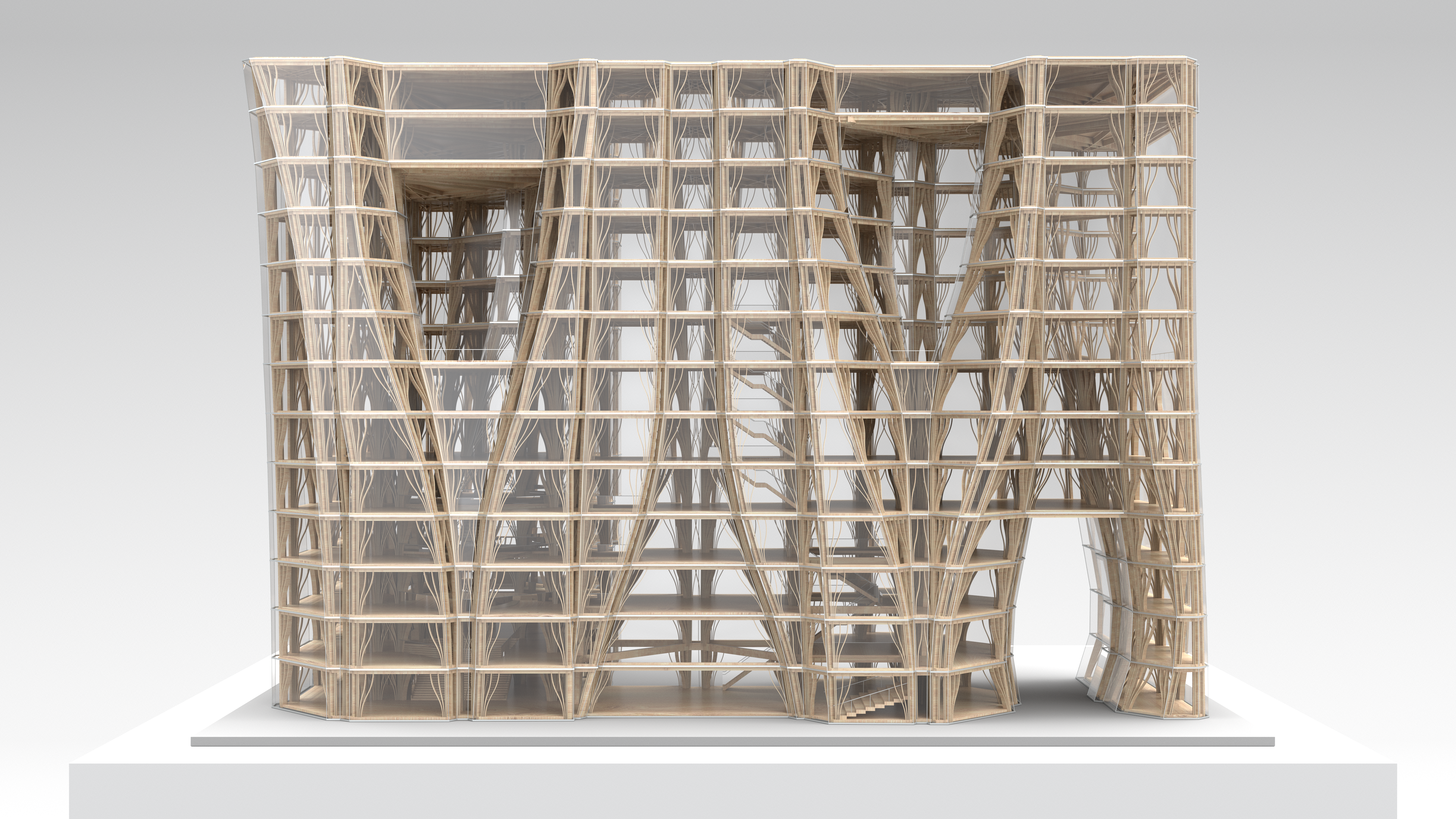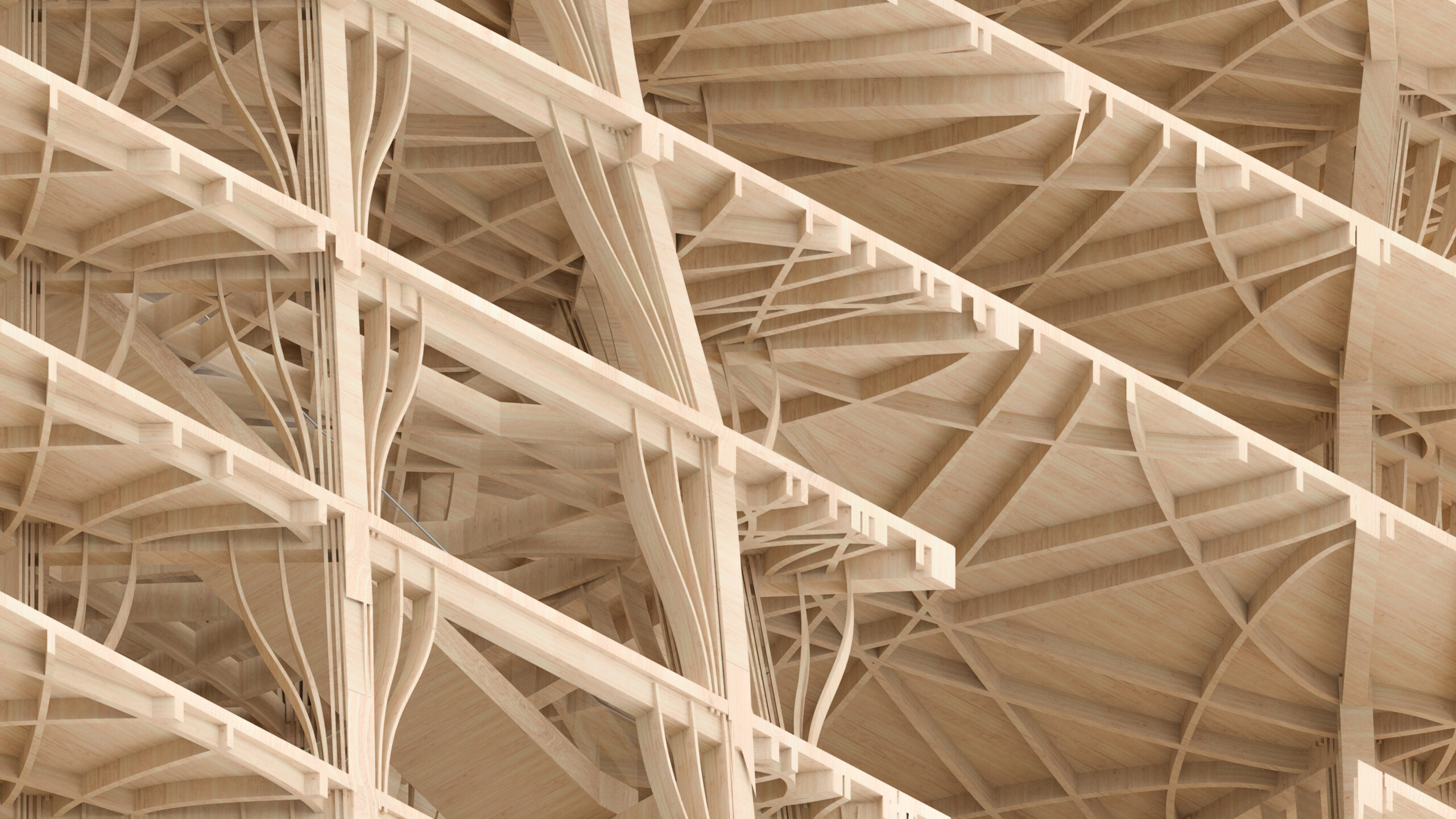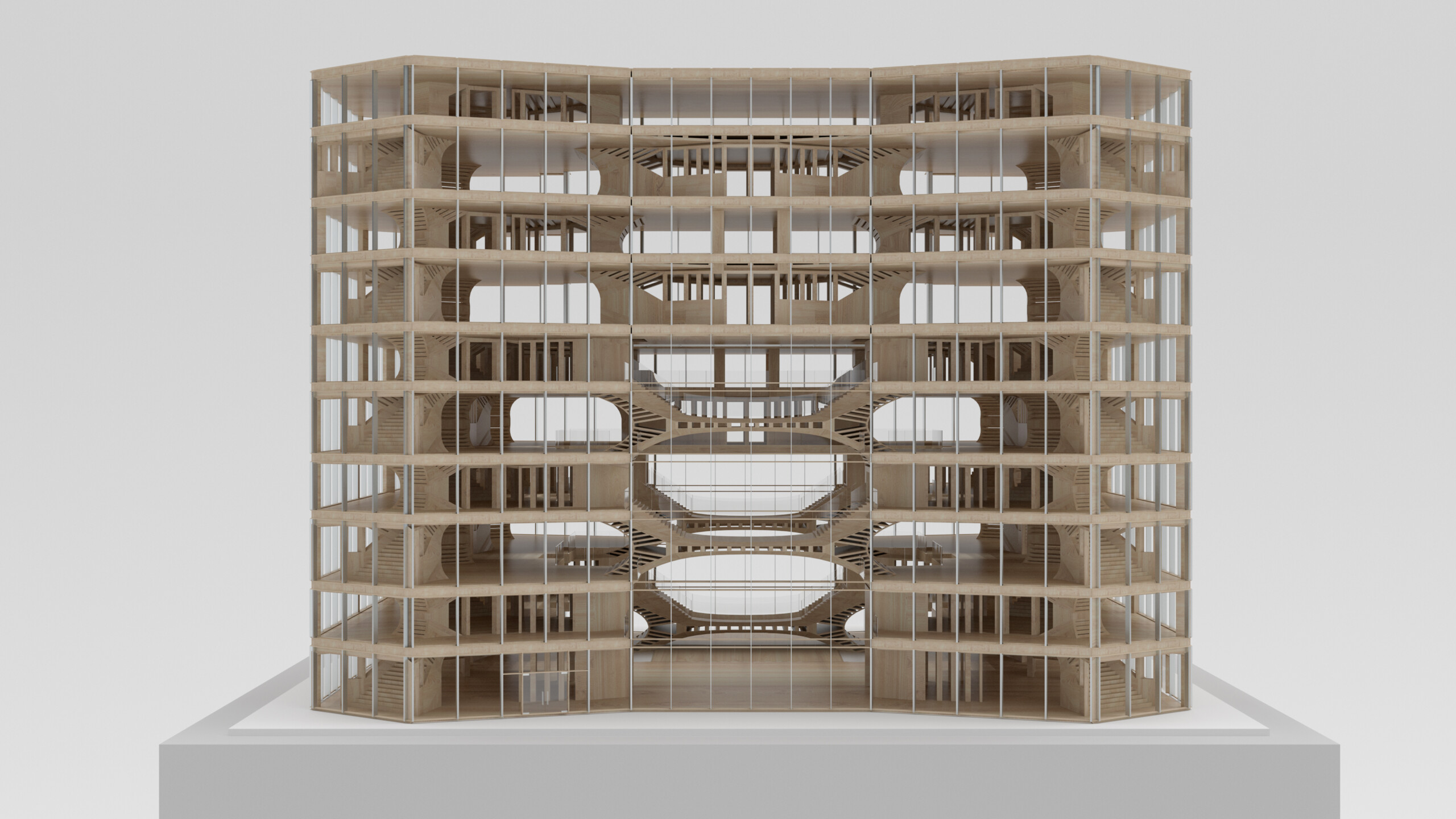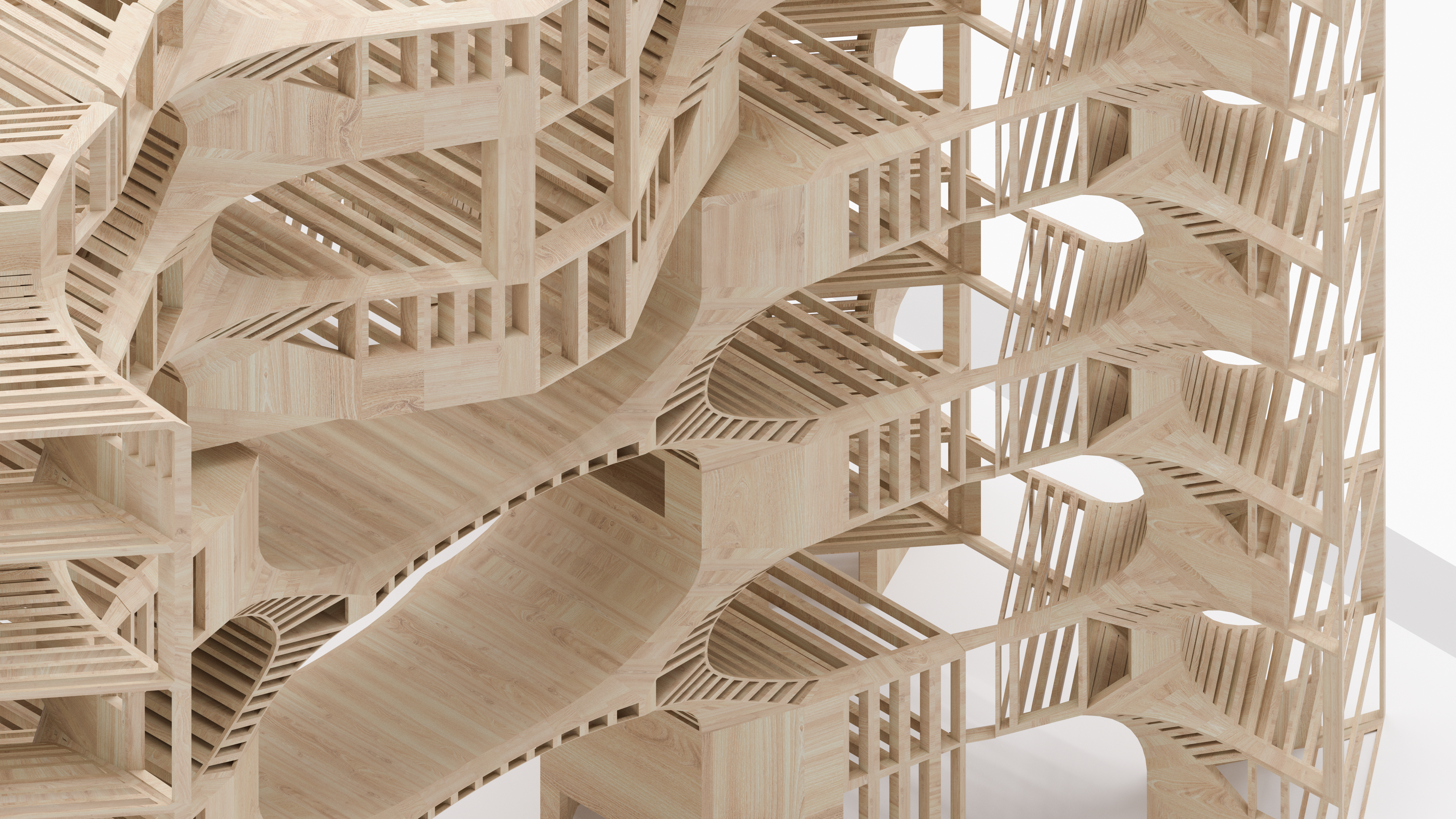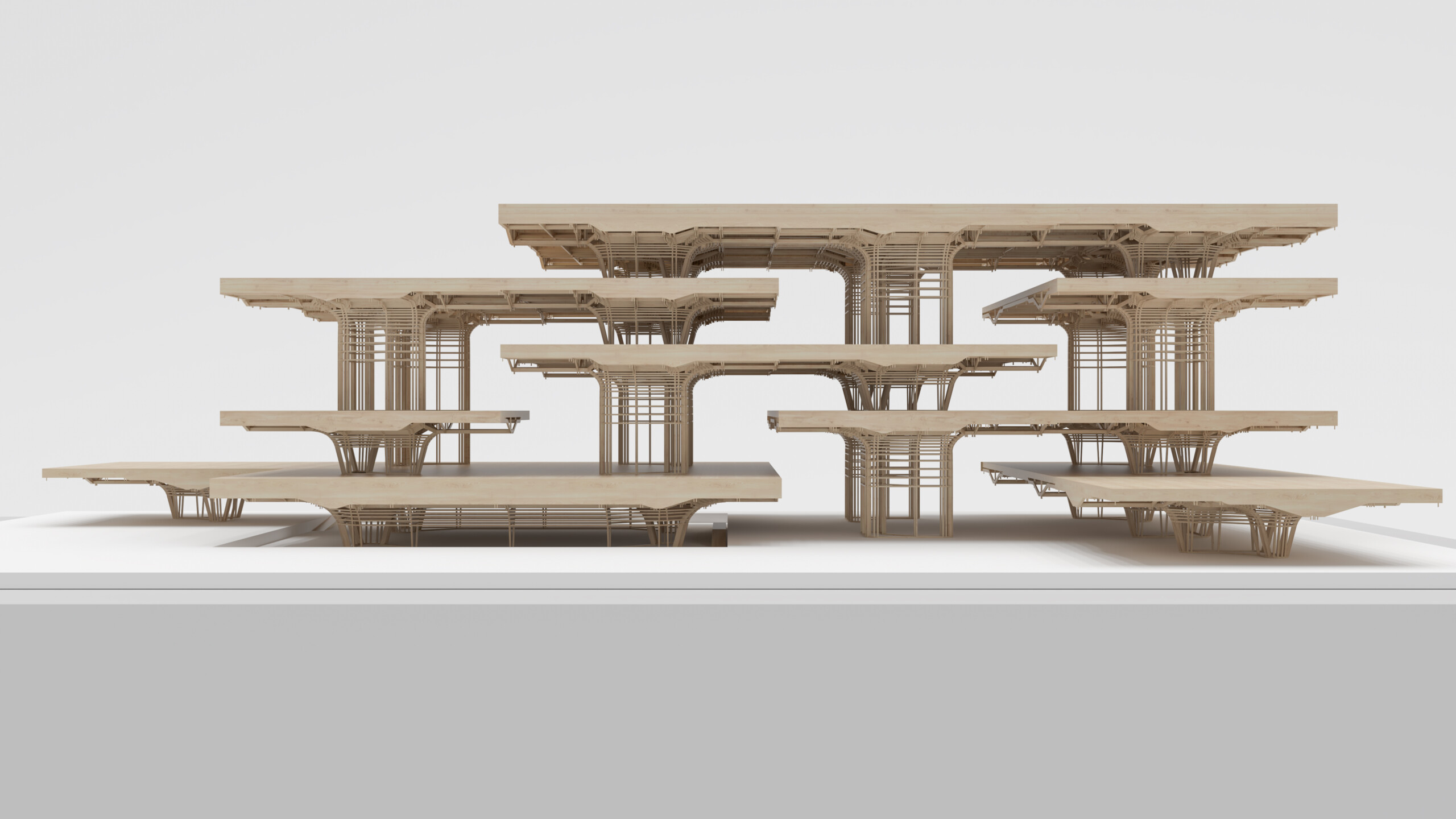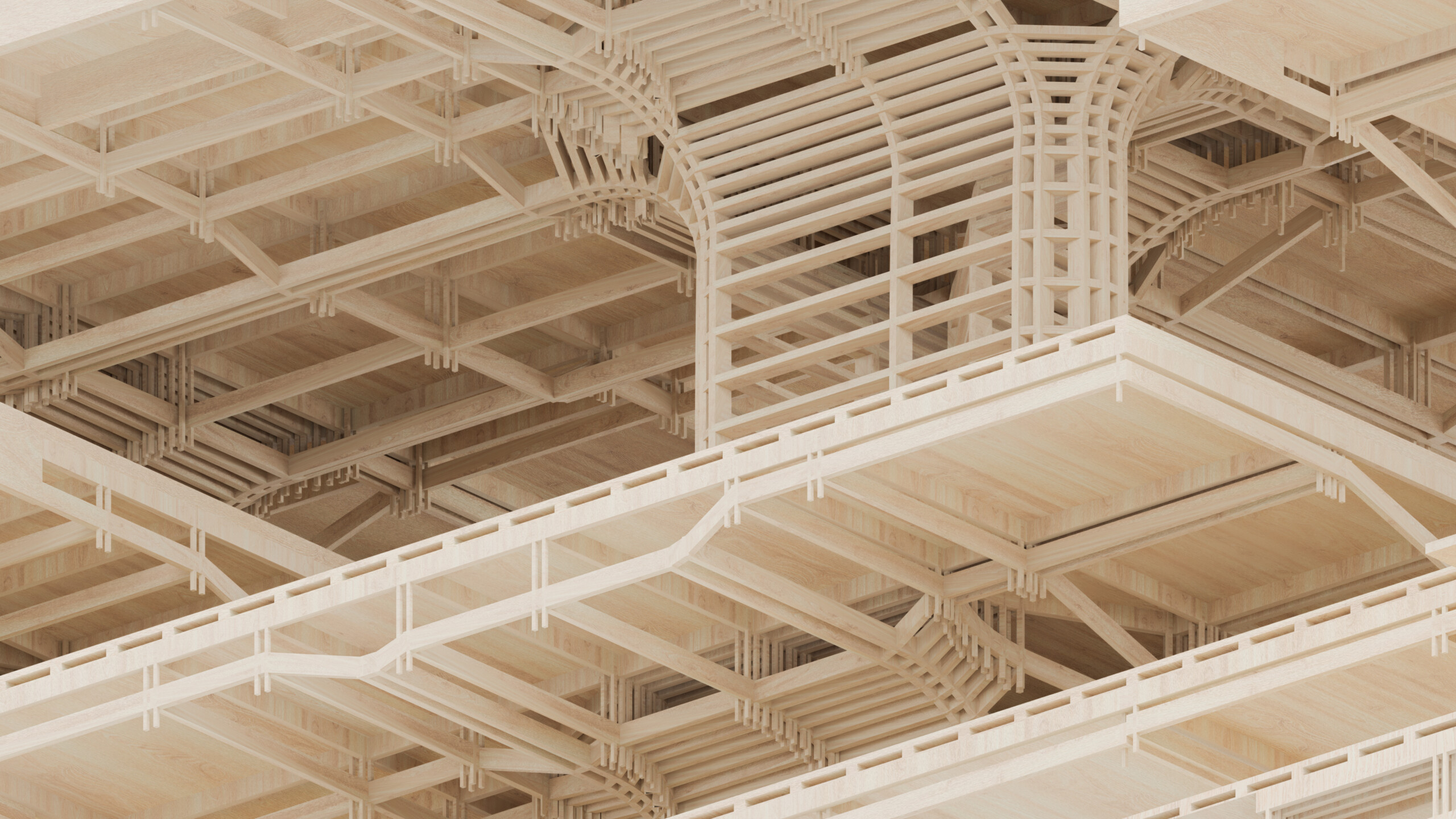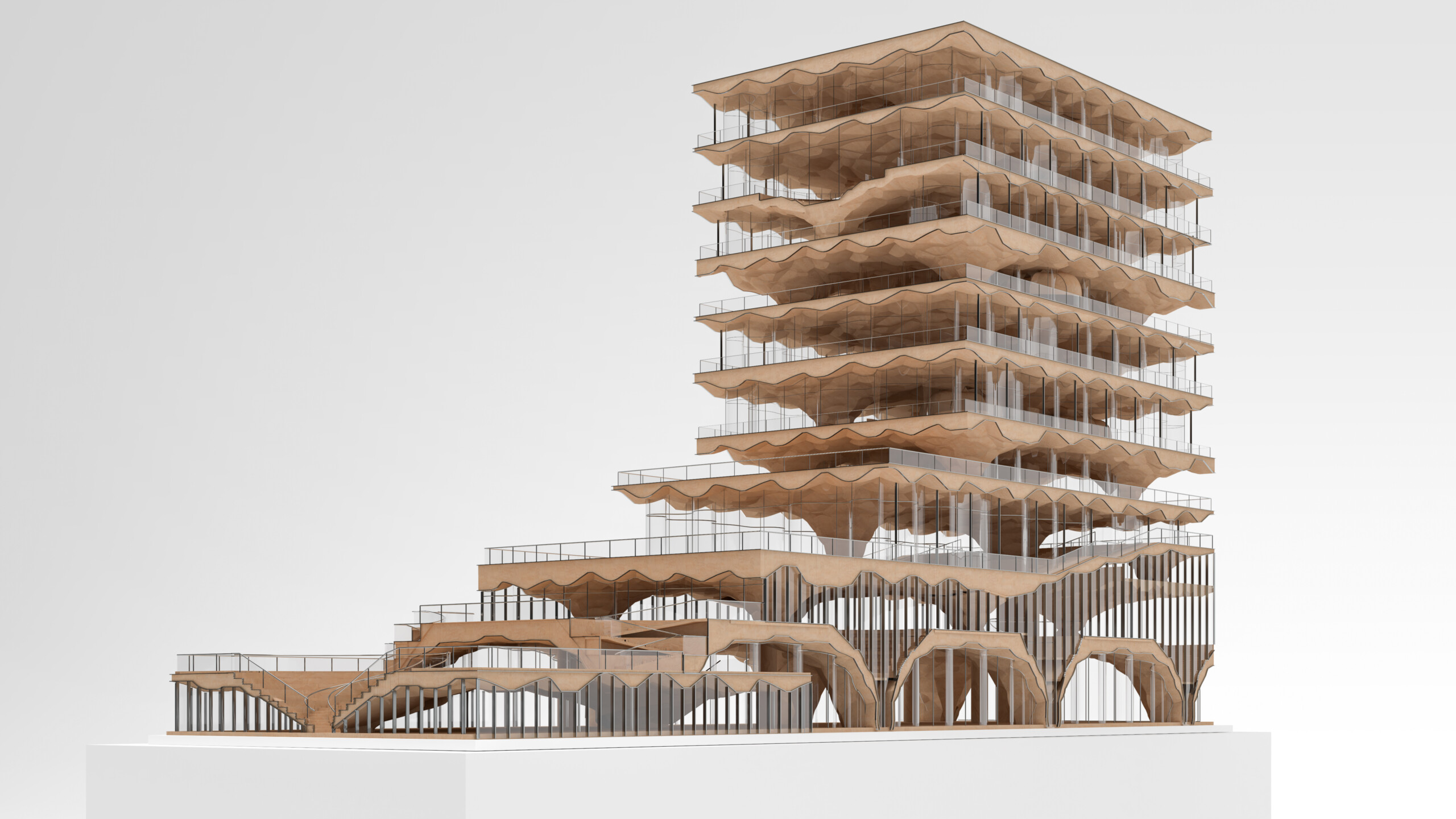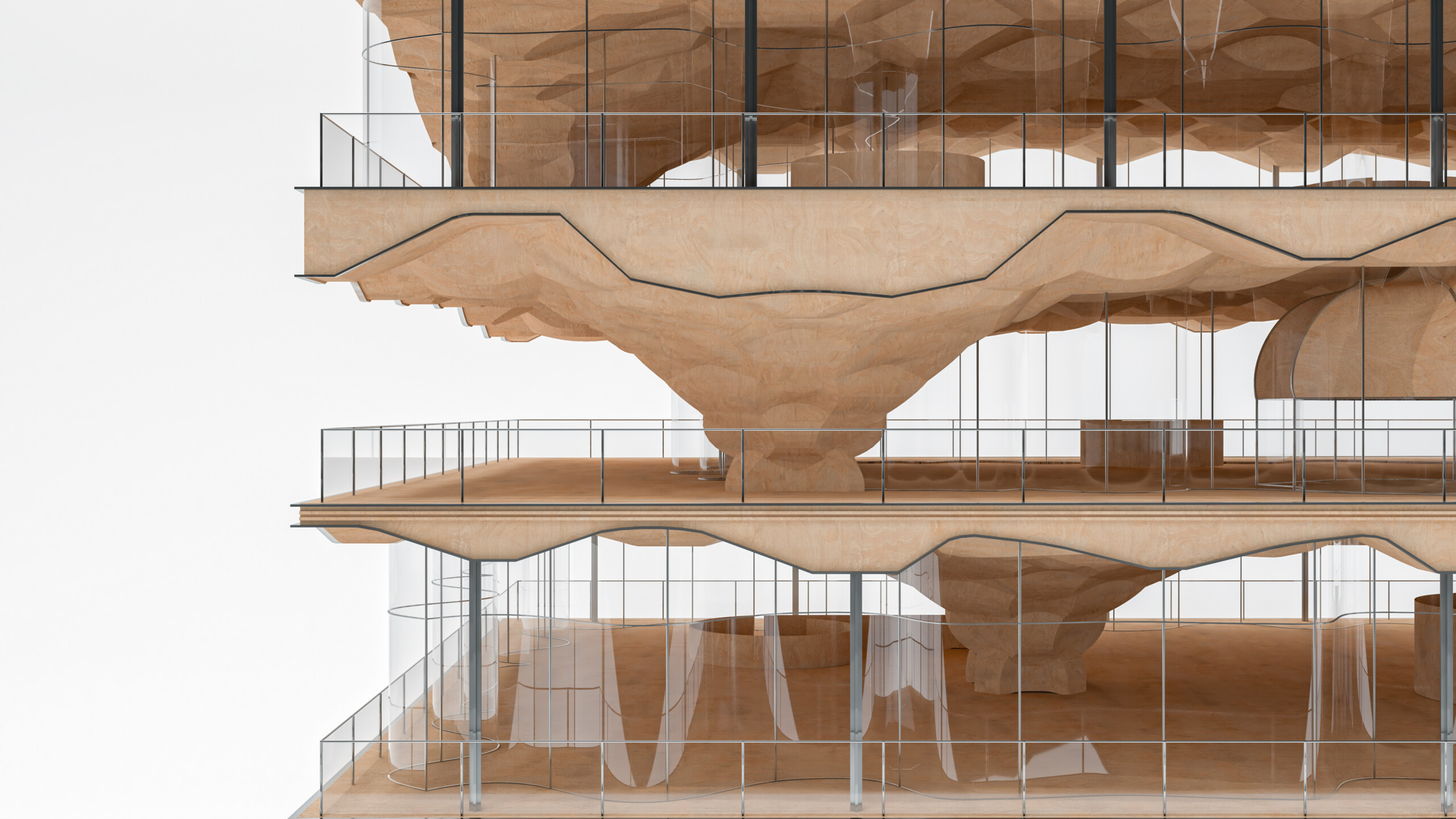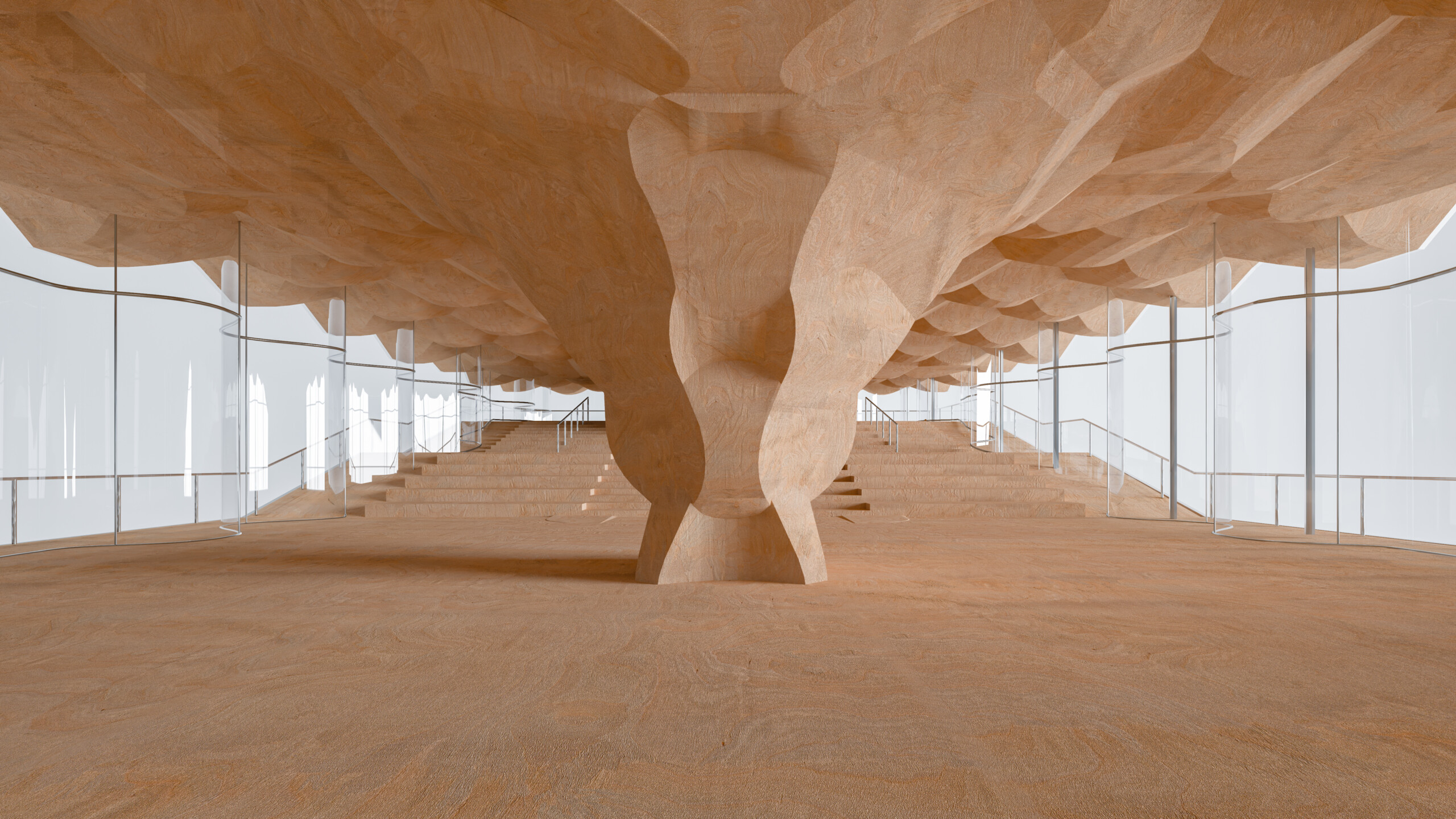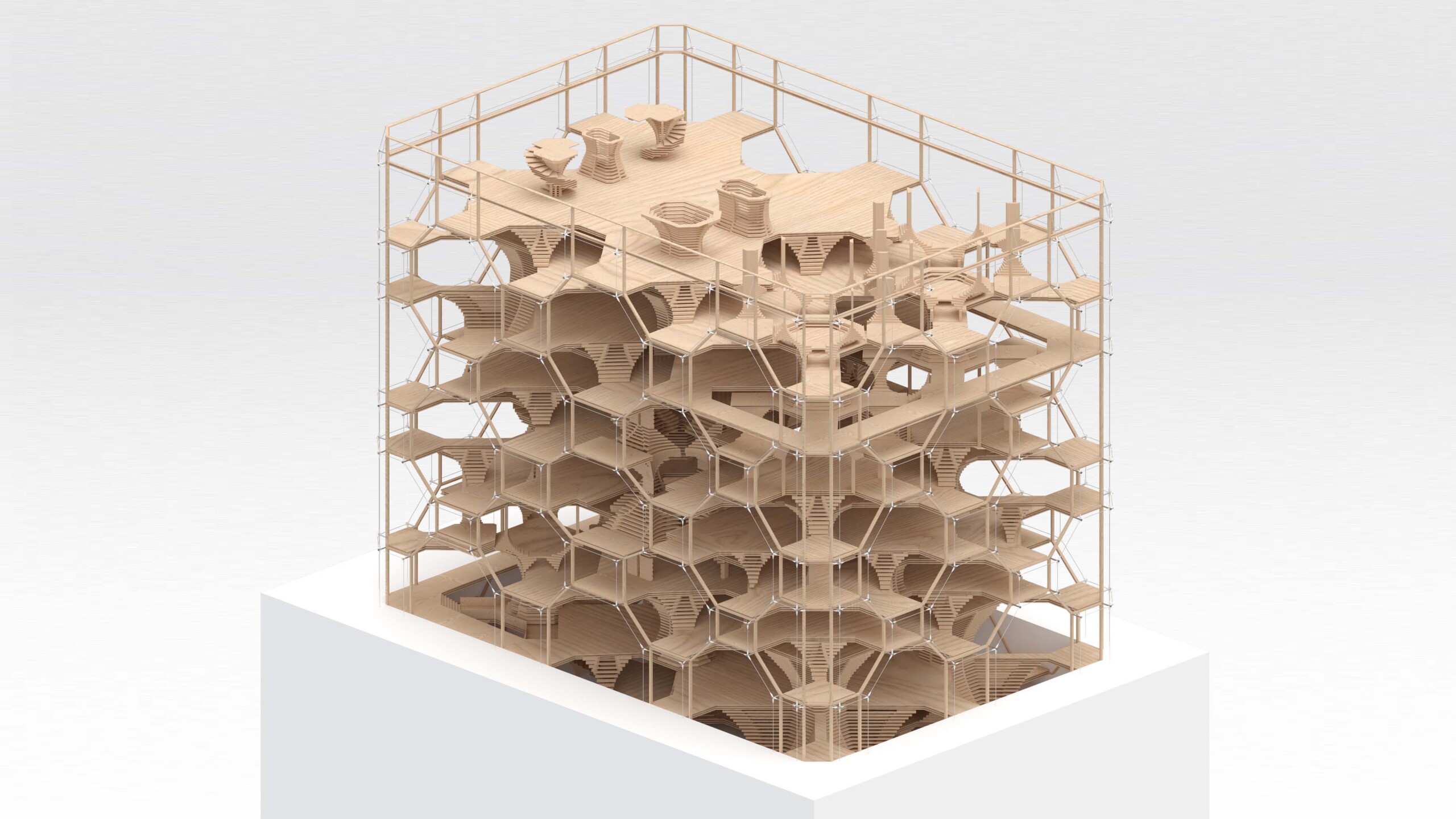 Structural Design Research Studio: Innovative Mid-rise Timber (Spring 2021)
Students
Sina Lee, Jingyi Chen, Yuze Deng, Jiaying Zhang, Yiliang Shao, Yuanben Gao, Zihao Jin, Wen Tian, Qiao Wang, Han Zhang, Yujue Wang, Zechuan Yang
Guest Critics
Martin Bechthold (Harvard GSD), Jeanette Kou (Karama + Kou, Harvard GSD), Nader Tehrani (NADAAA, Cooper Union), Marion Weiss (Weiss/Manfredi, UPenn), Tomás Méndez Echenagucia (Washington University), Homa Farjadi (UPenn), Richard Farley (UPenn), Dorit Aviv (TAL, UPenn), Laia Mogas-Soldevila (Dumo Lab, UPenn), Robert Stuart Smith (AML, UPenn), Florencia Pita (Sci-Arc)
Brief
For thousands of years, wood has been an important building material for its abundance, strength, and sustainable nature. Engineered mass timber such as glue-laminated, cross-laminated timber, I-Joist, etc., include a range of products manufactured by binding or fixing the strands, fibers, veneers, or boards of wood by applying adhesives to form composite materials. These products were developed to utilize material more efficiently with respect to the inherent variability (anisotropic properties) of wood systems. The main objective of these engineered products was to maximize durability, strength, and a high level of consistency in the material properties.
Problem Statement and Objectives
In Europe, Australia, and Canada, timber products have been used in various building types, including residential, commercial, educational, and industrial, but in the US, such applications have remained quite limited. The main objective of this studio is to investigate the potential of using mass timber in the construction of mid-rise buildings through developing novel structural and architectural concepts. The outcome of the studio is aimed to increase the perception, motivation, and awareness among the industry practitioners to adopt engineered timber as an important material in the US construction sector.
Designing mid-rise, mass-timber buildings requires utilizing specific structures. In fact, the studio will concentrate on the development of non-conventional architectural structures that can respond to the needs of such buildings and programs more succinct than the conventional solutions. Therefore, the main research objectives of the studio can be summarized as follows:
formal explorations of efficient structural typologies suitable for midrise buildings;
material computing research including tectonic studies on the design of structural forms using various construction detailing and prefabrication techniques;
programmatic studies of the buildings and realizing the relationships among program, materials, detailing and structure; and,
finally the architectural design of the building to manifest the research.