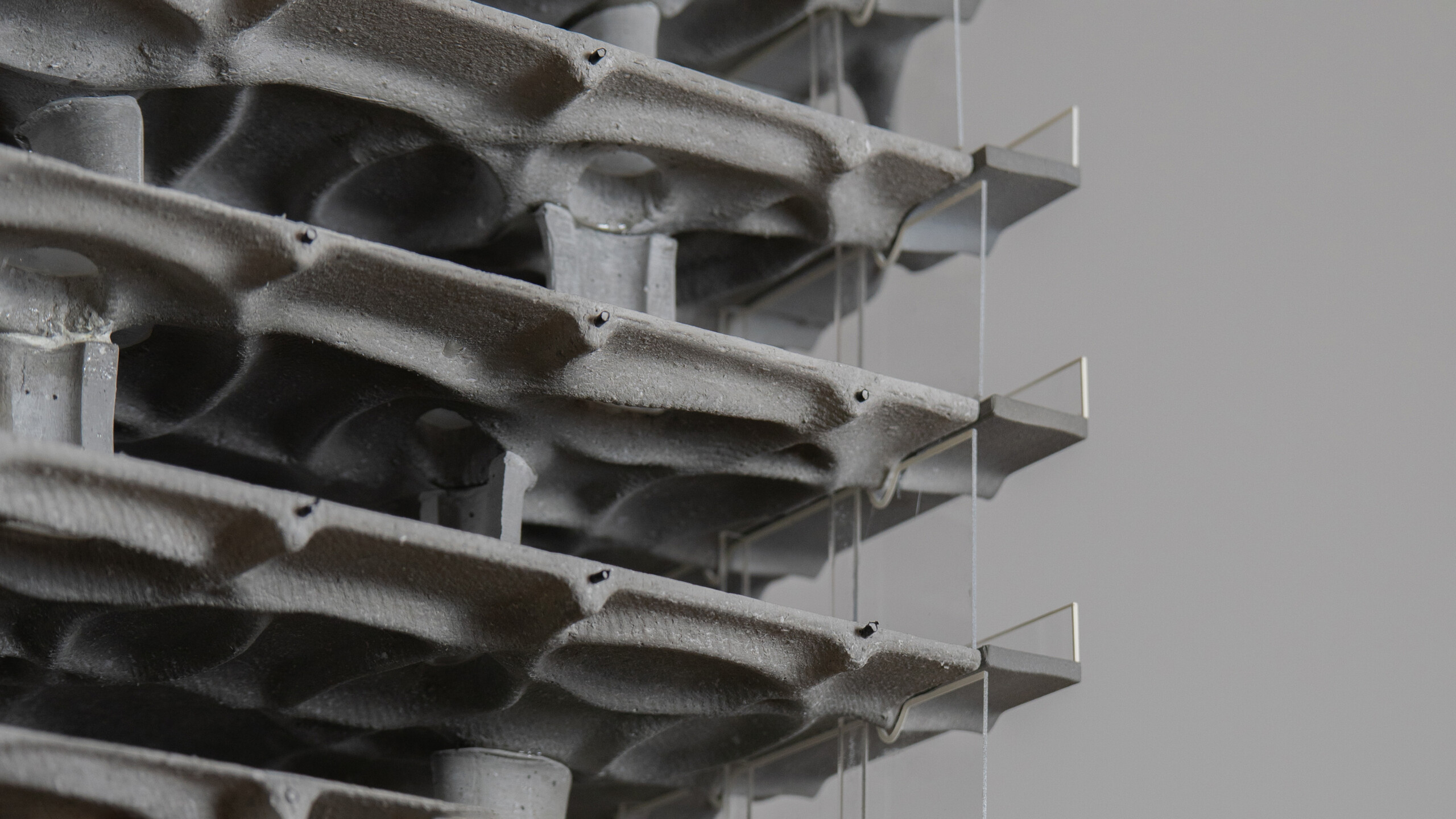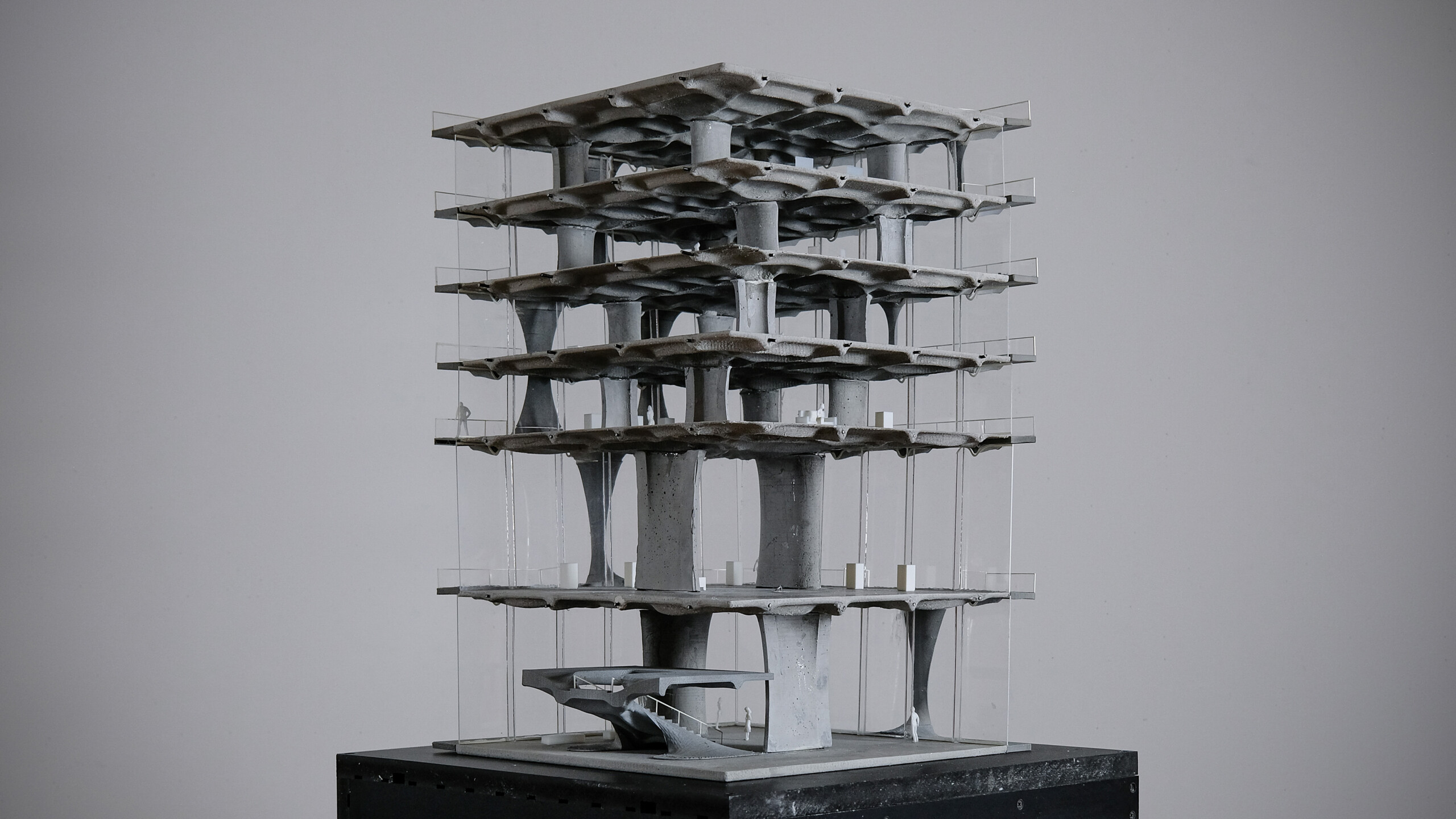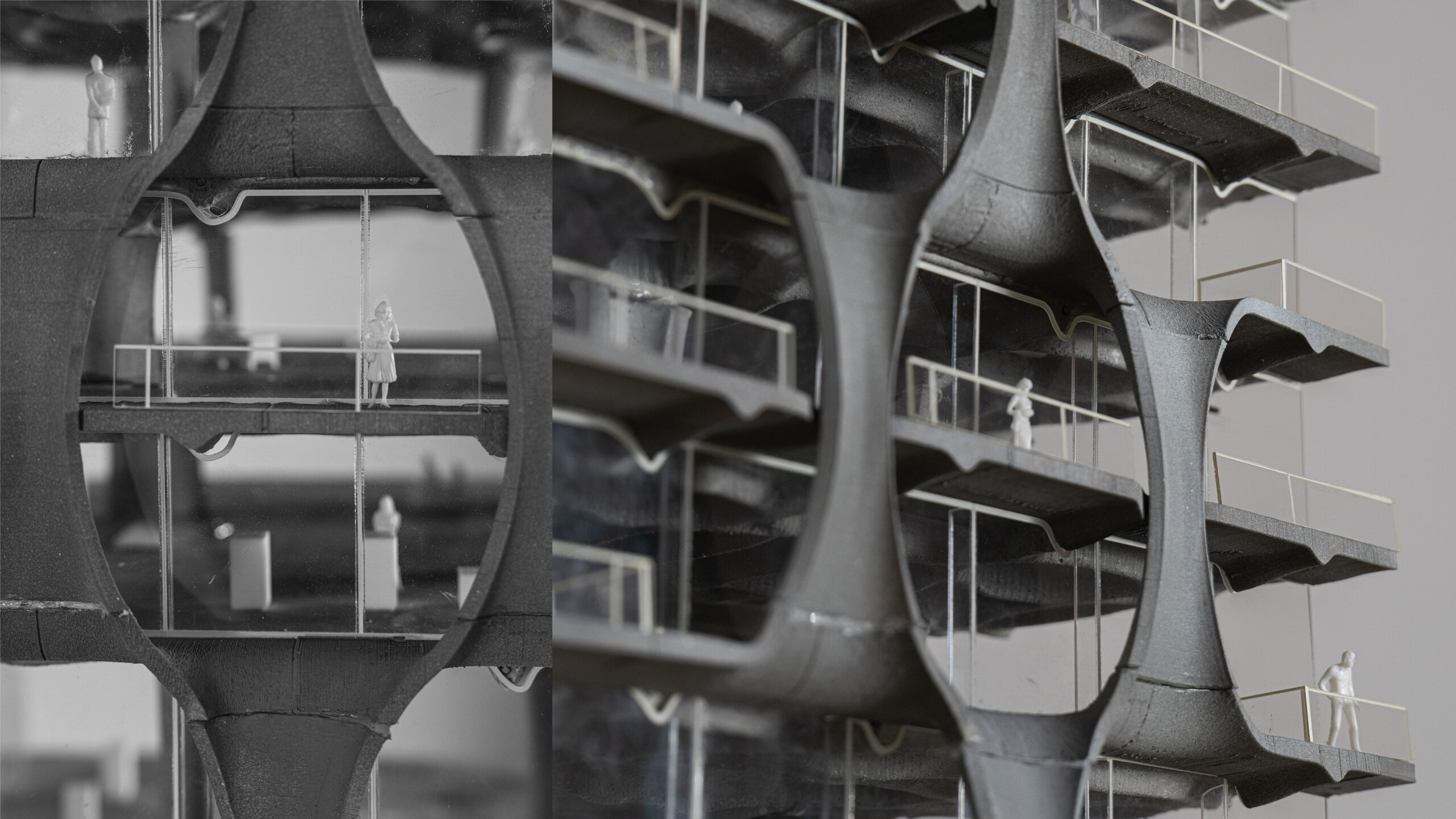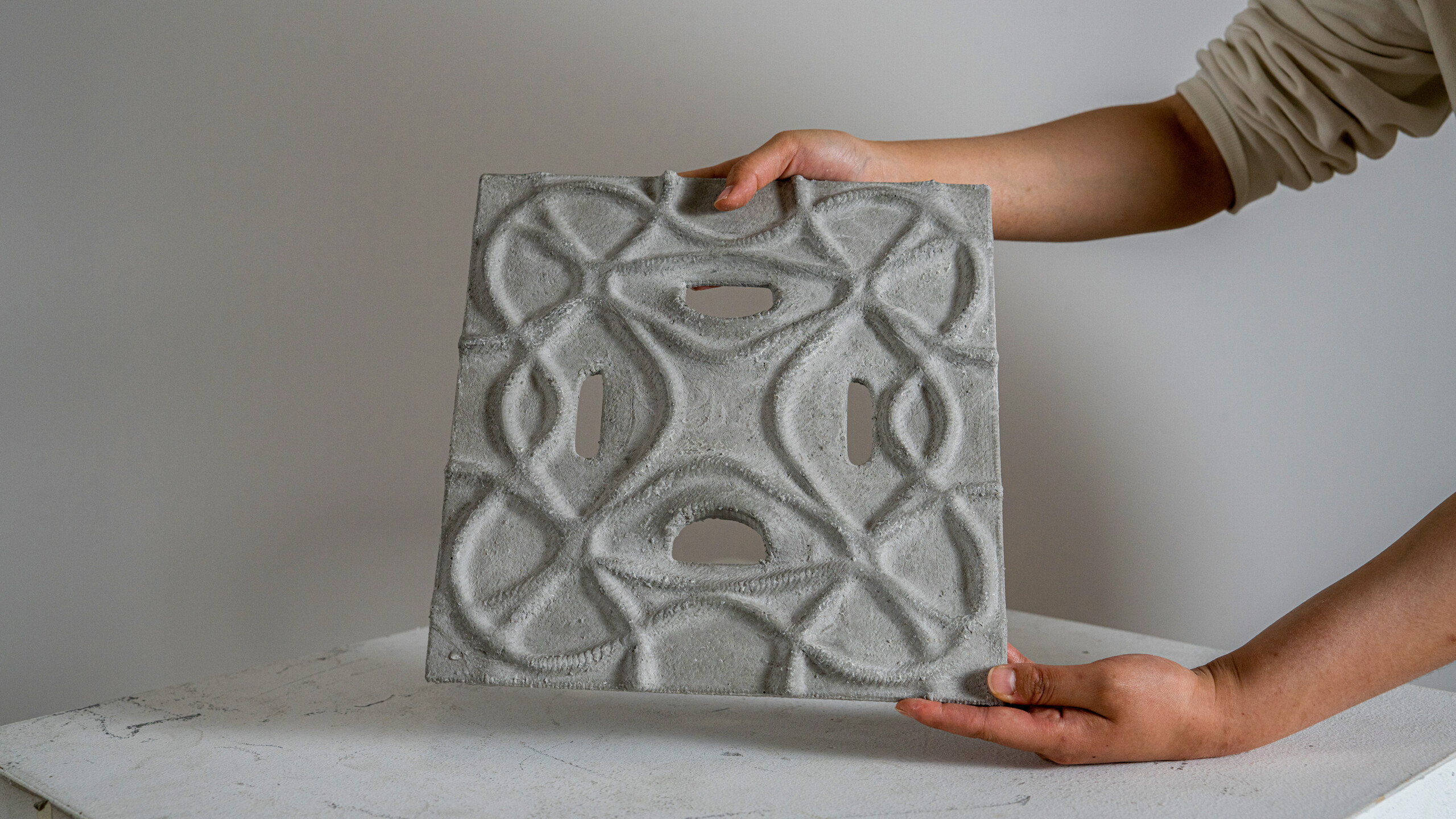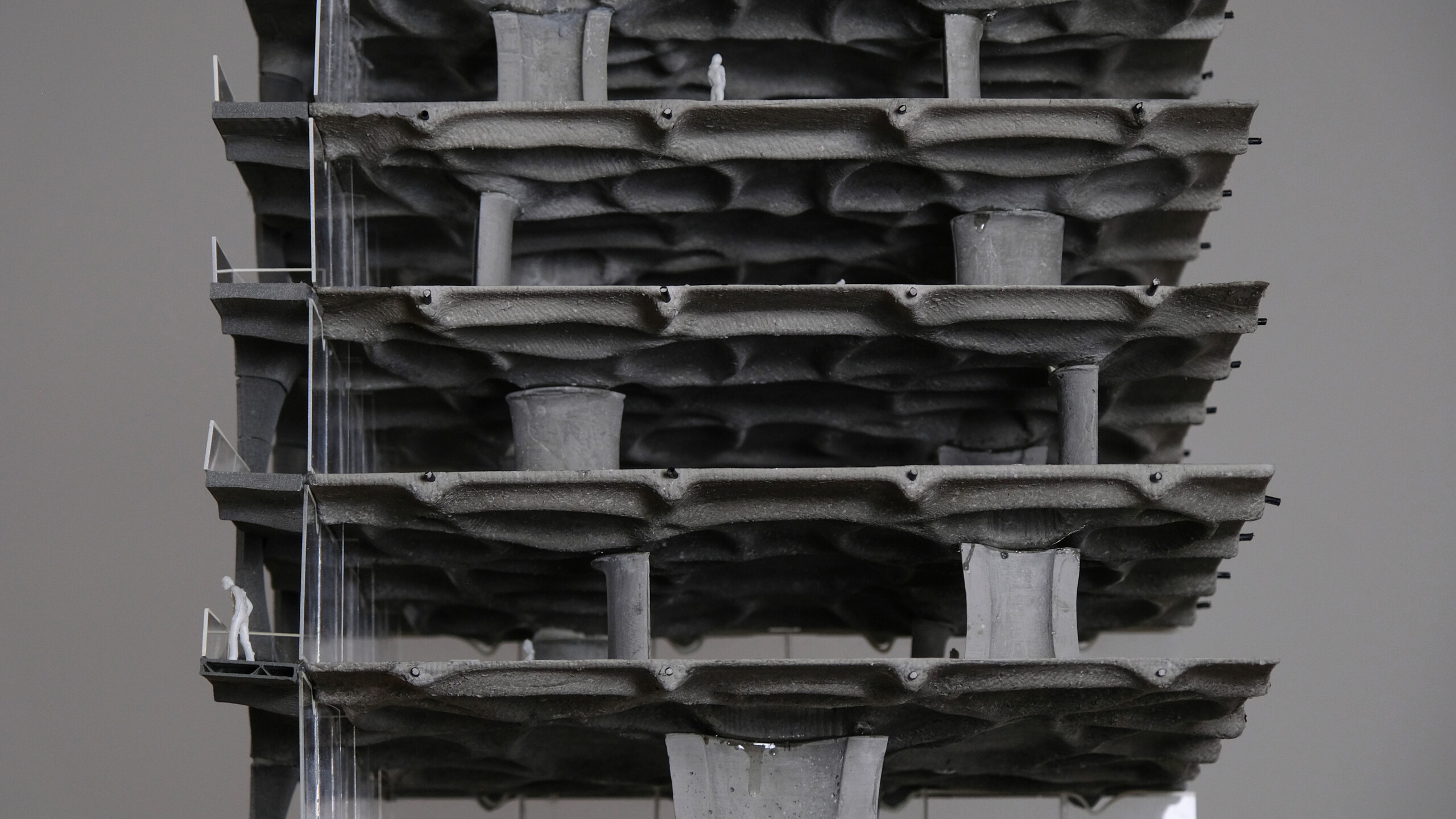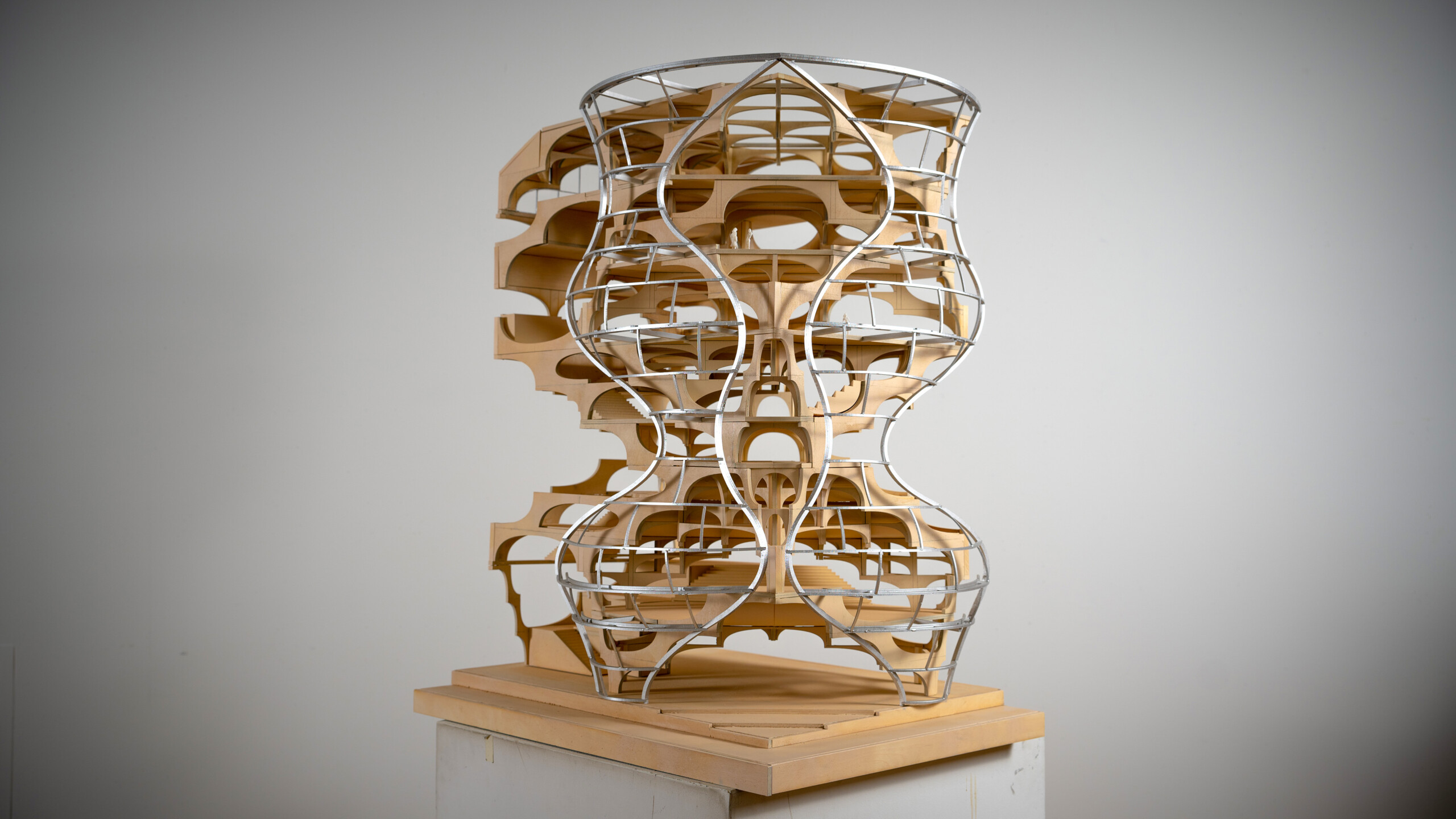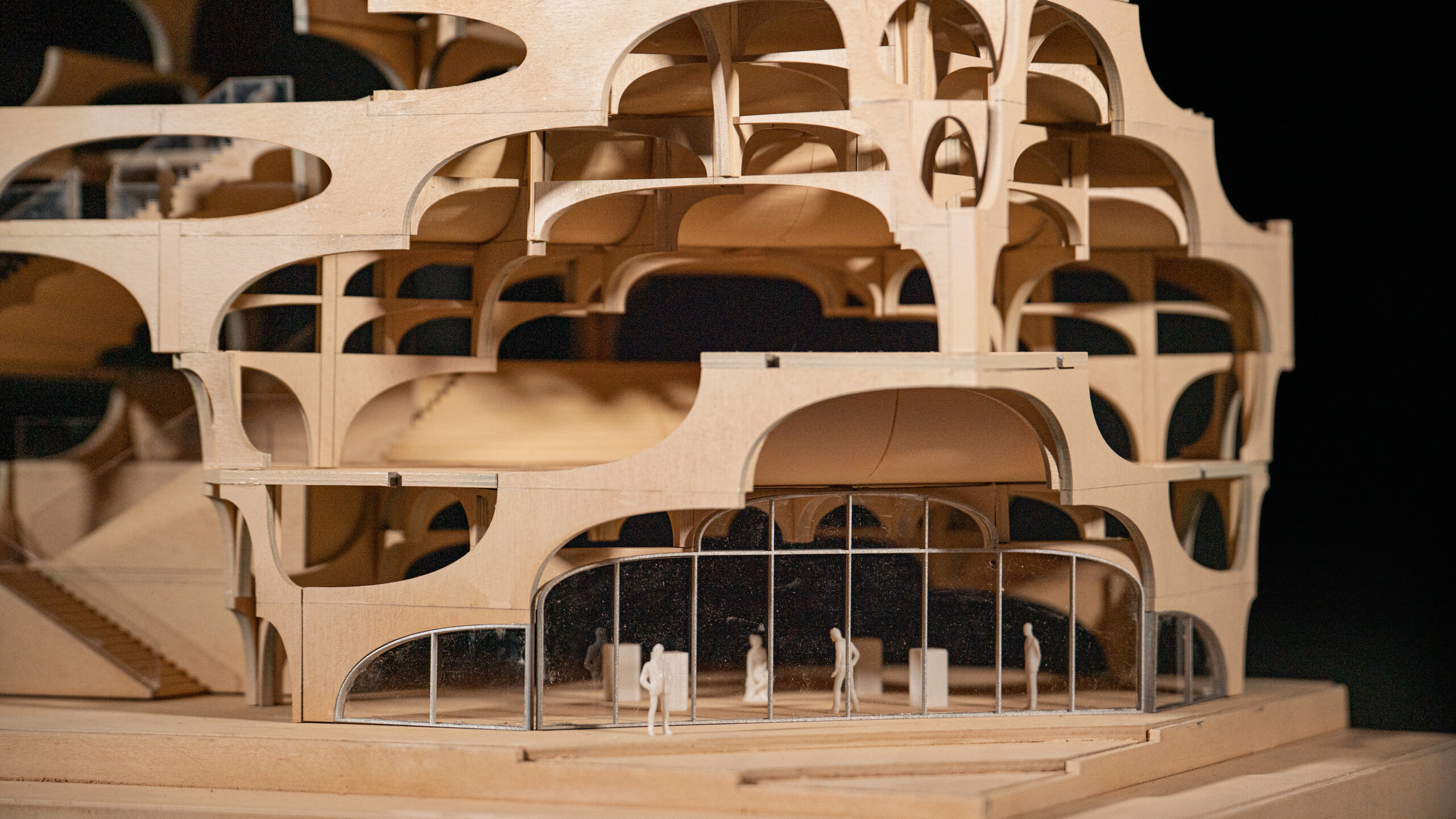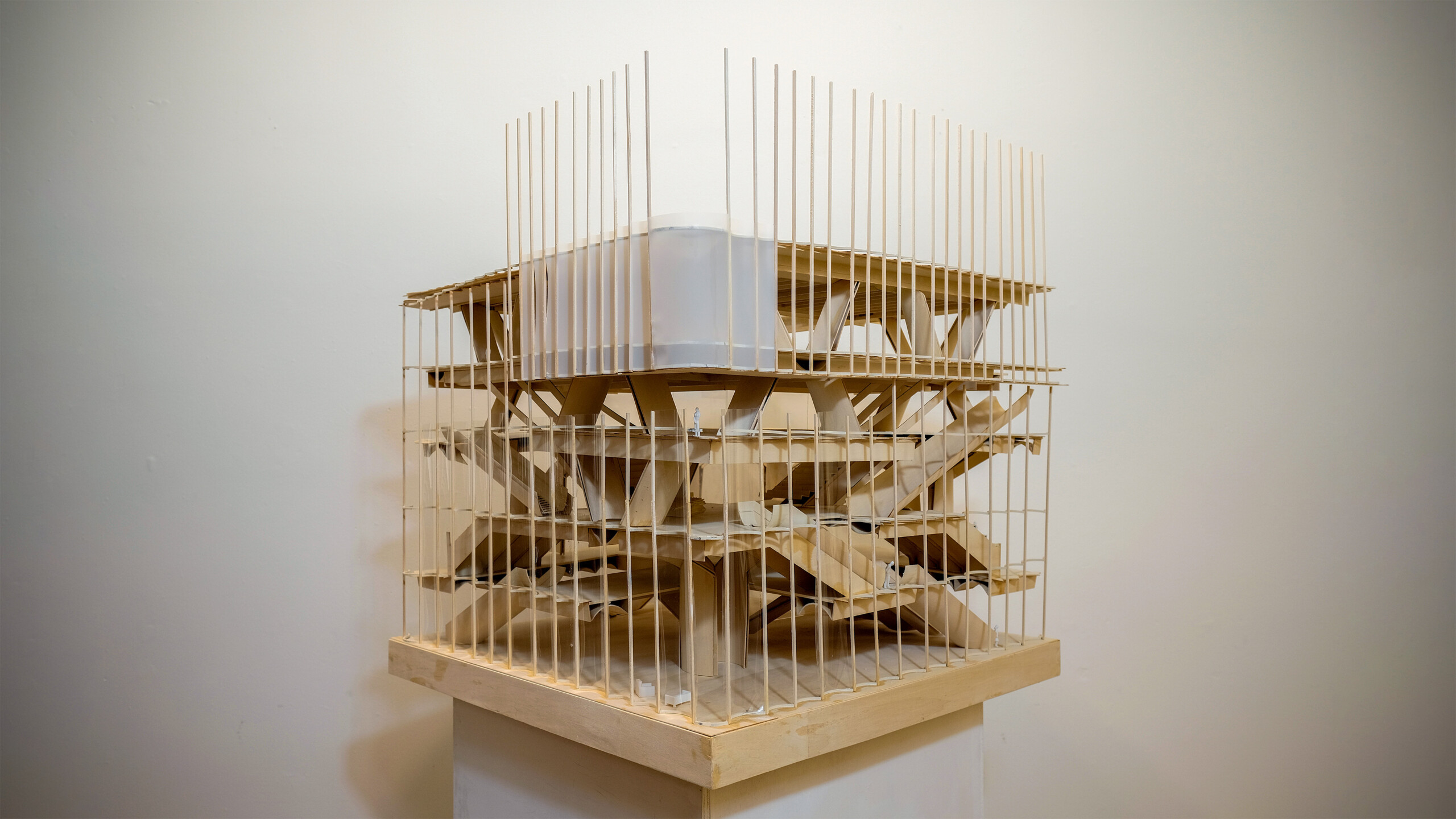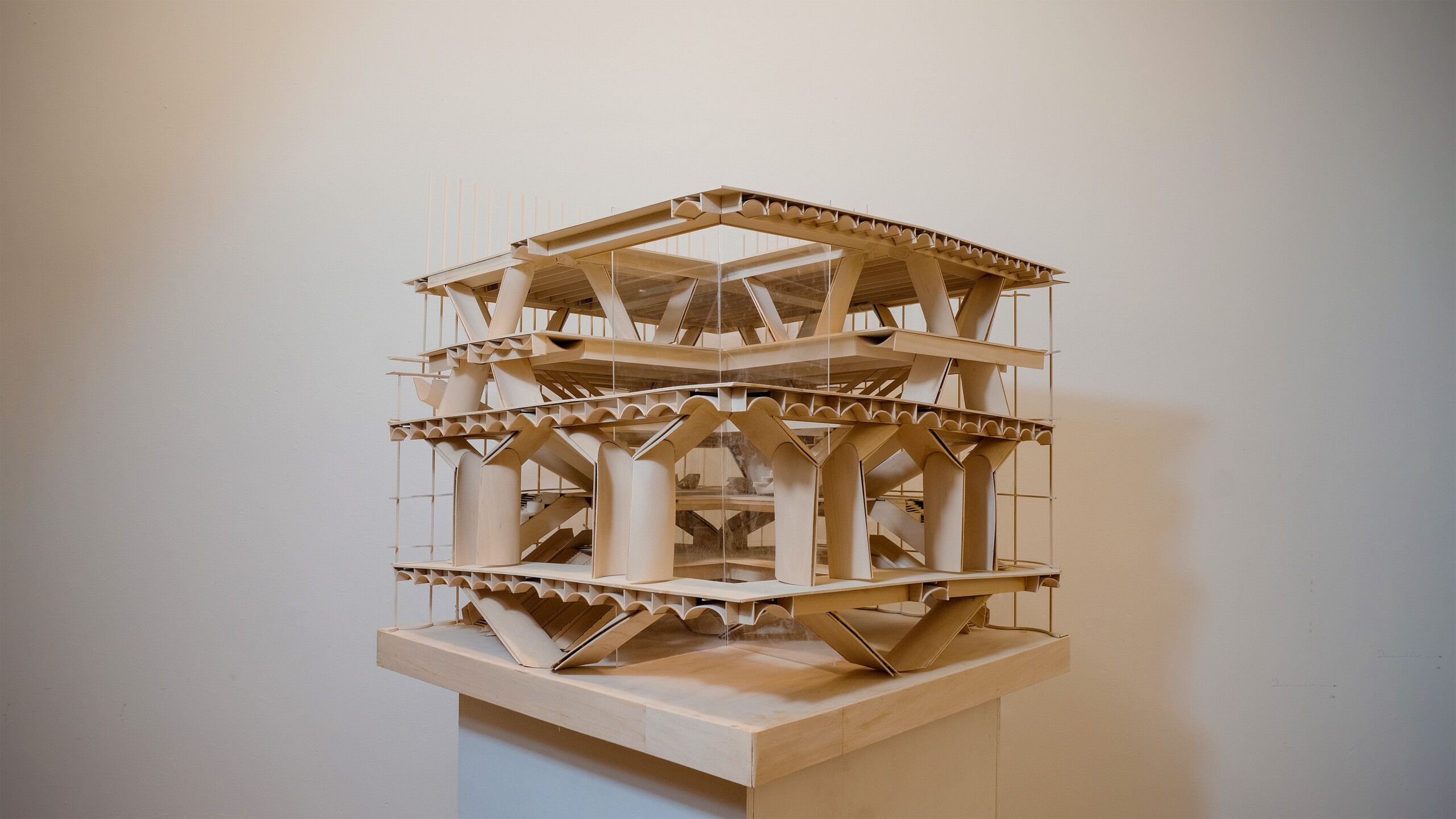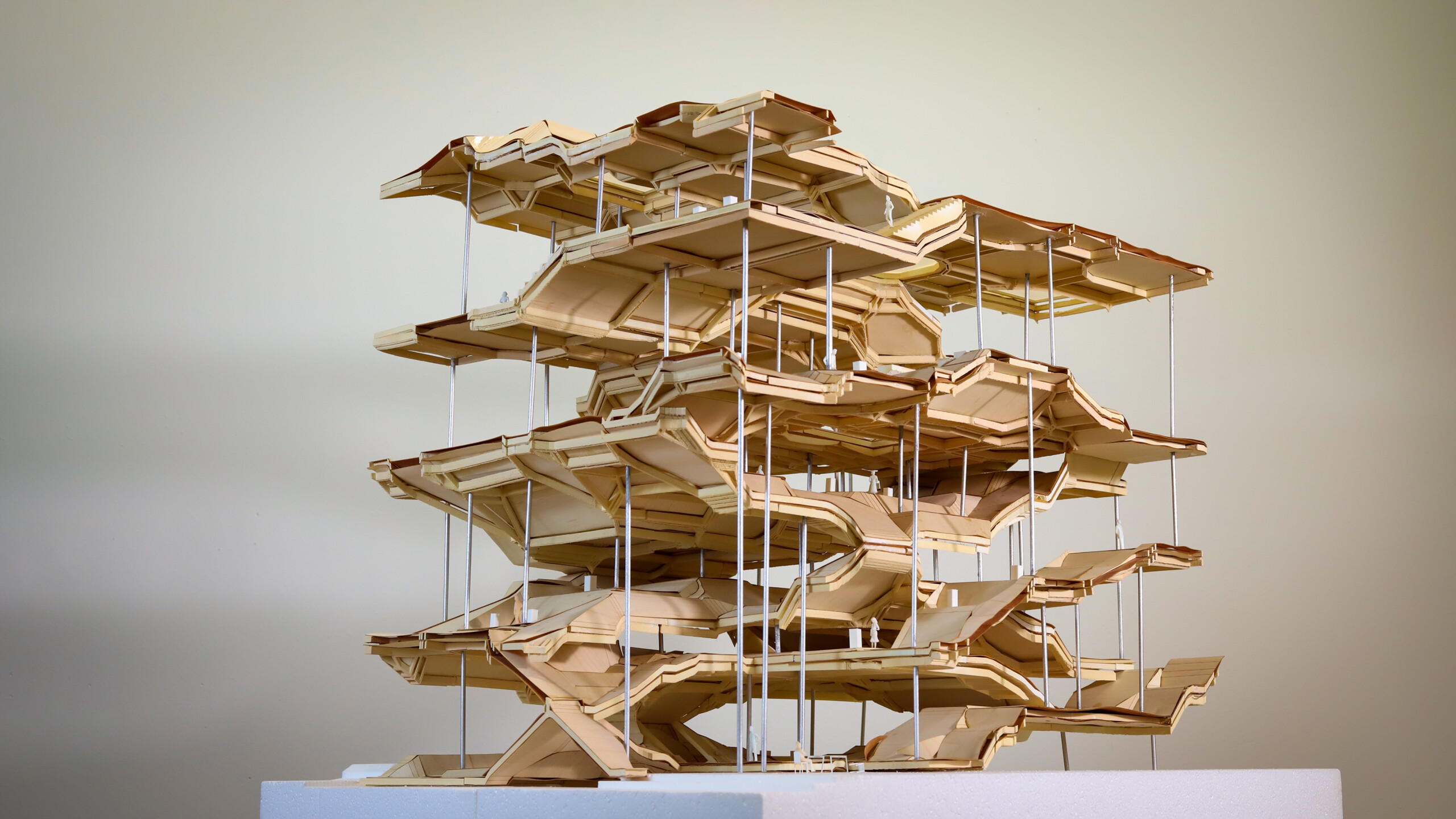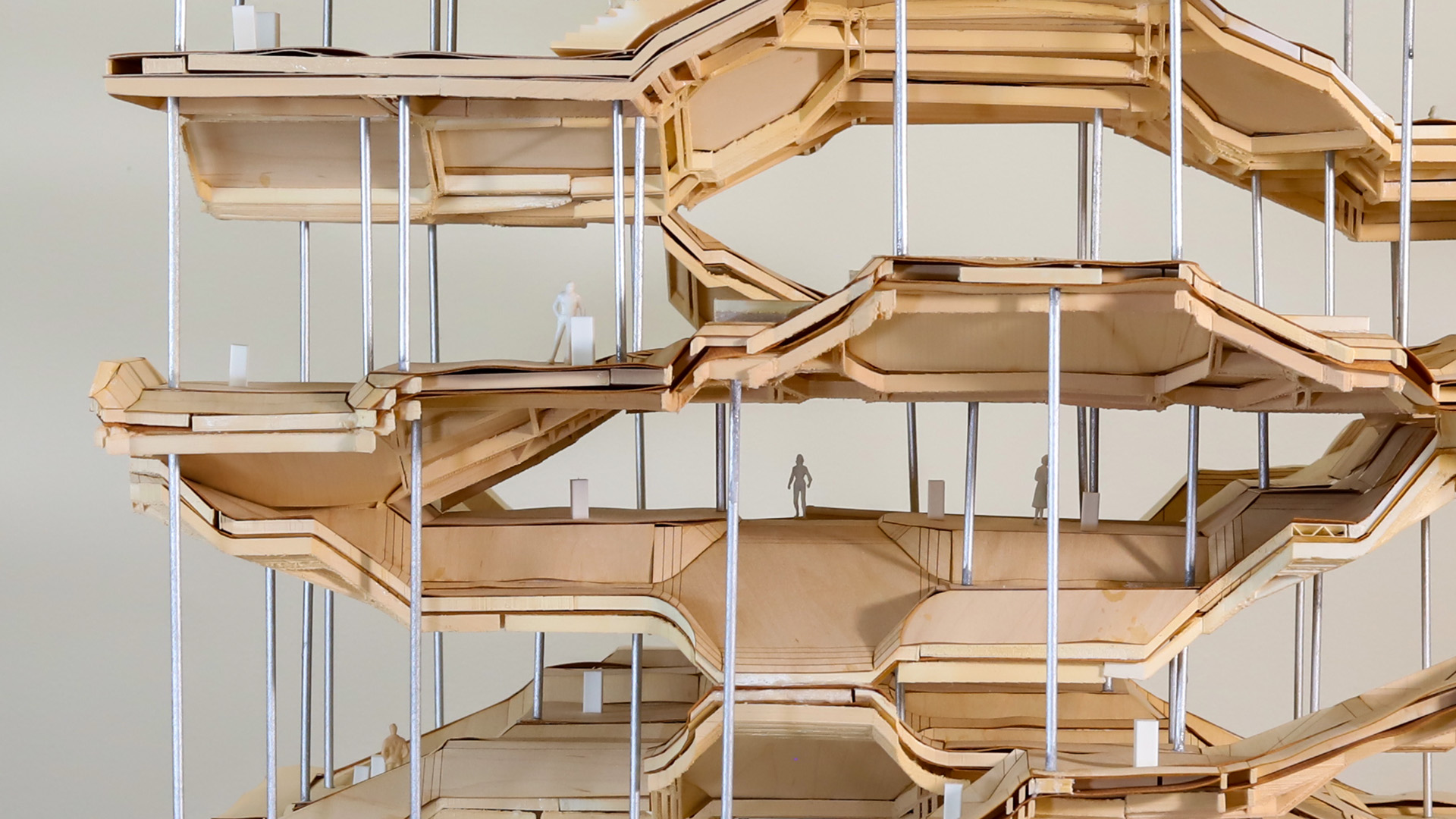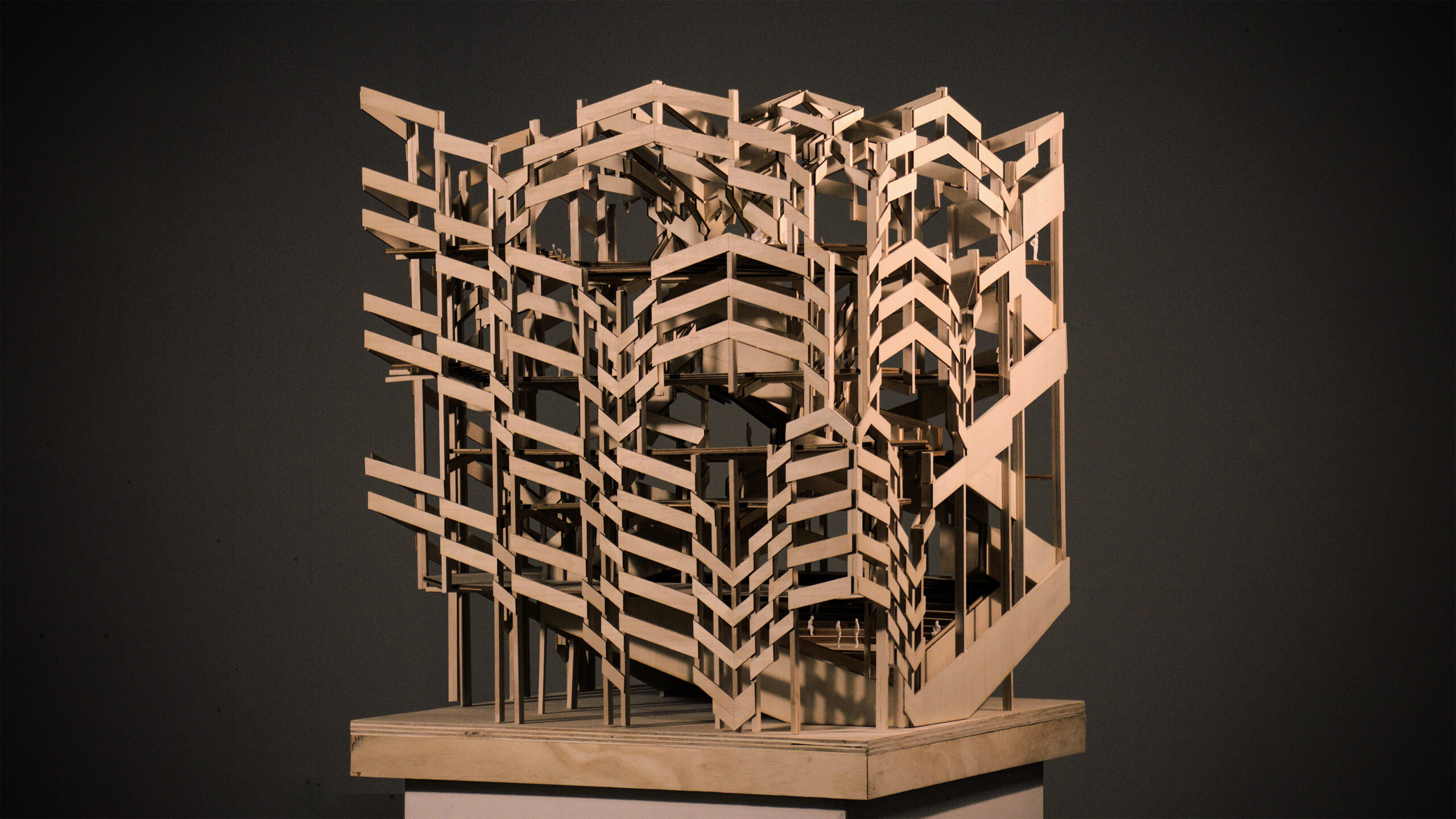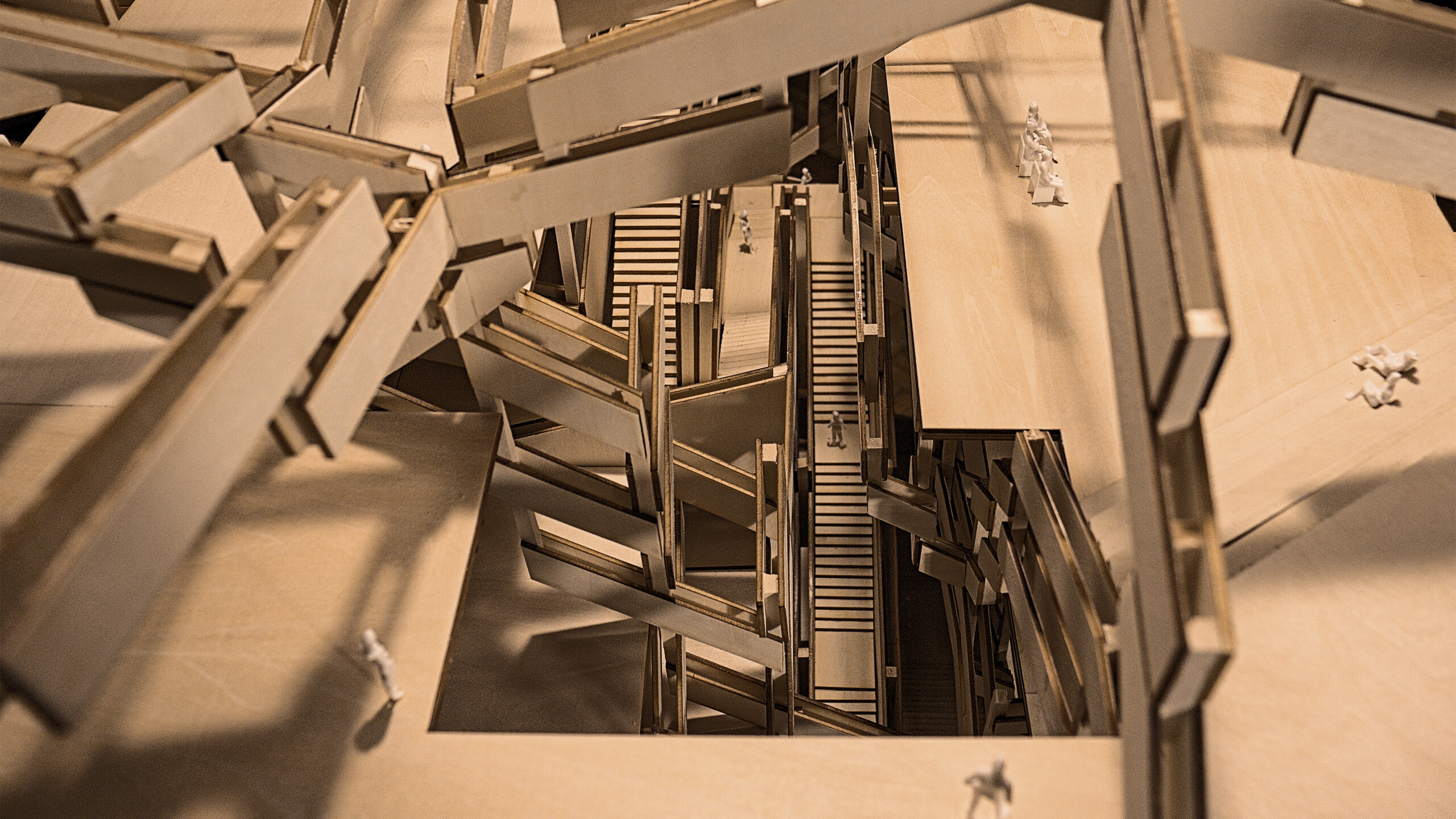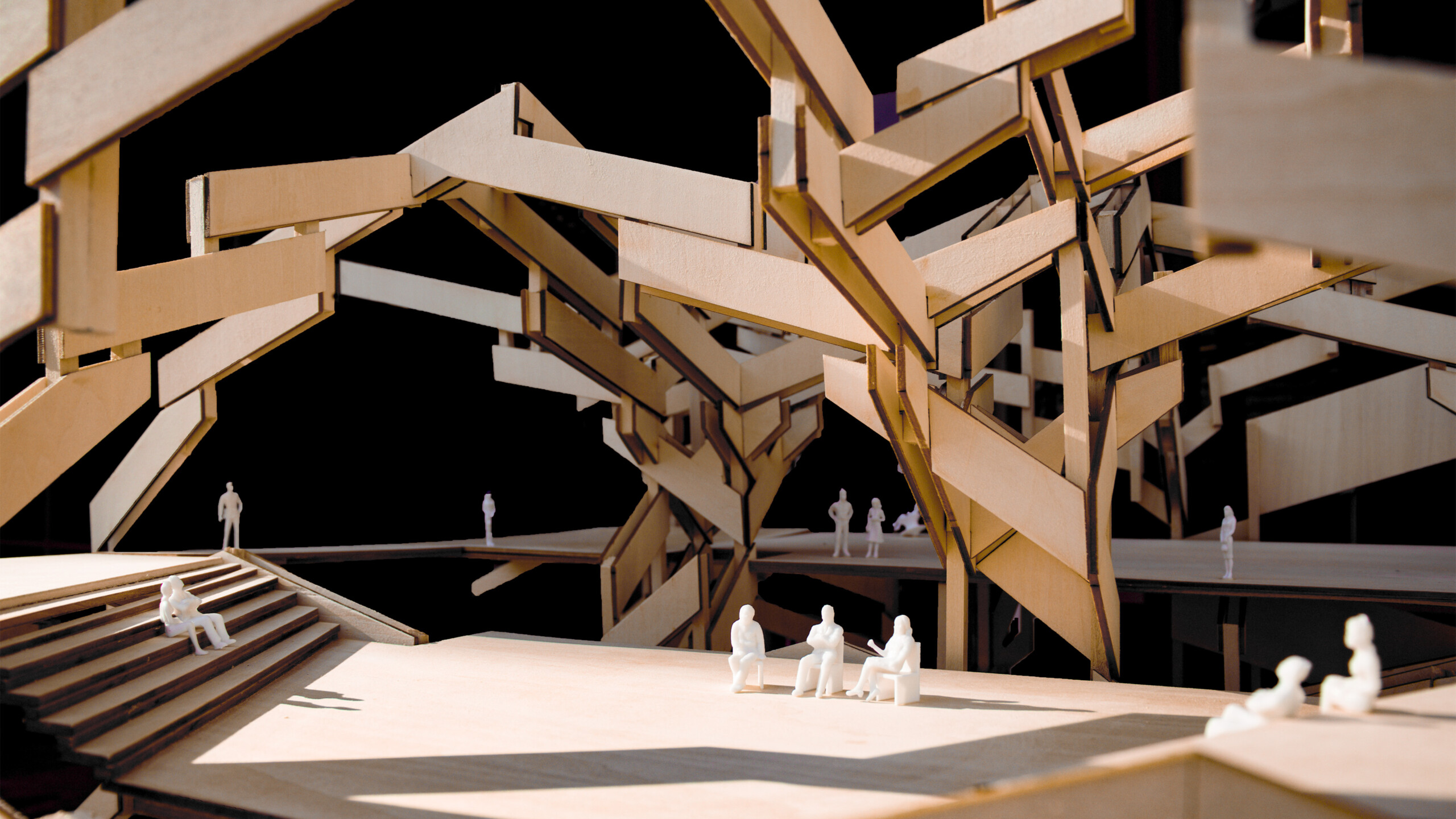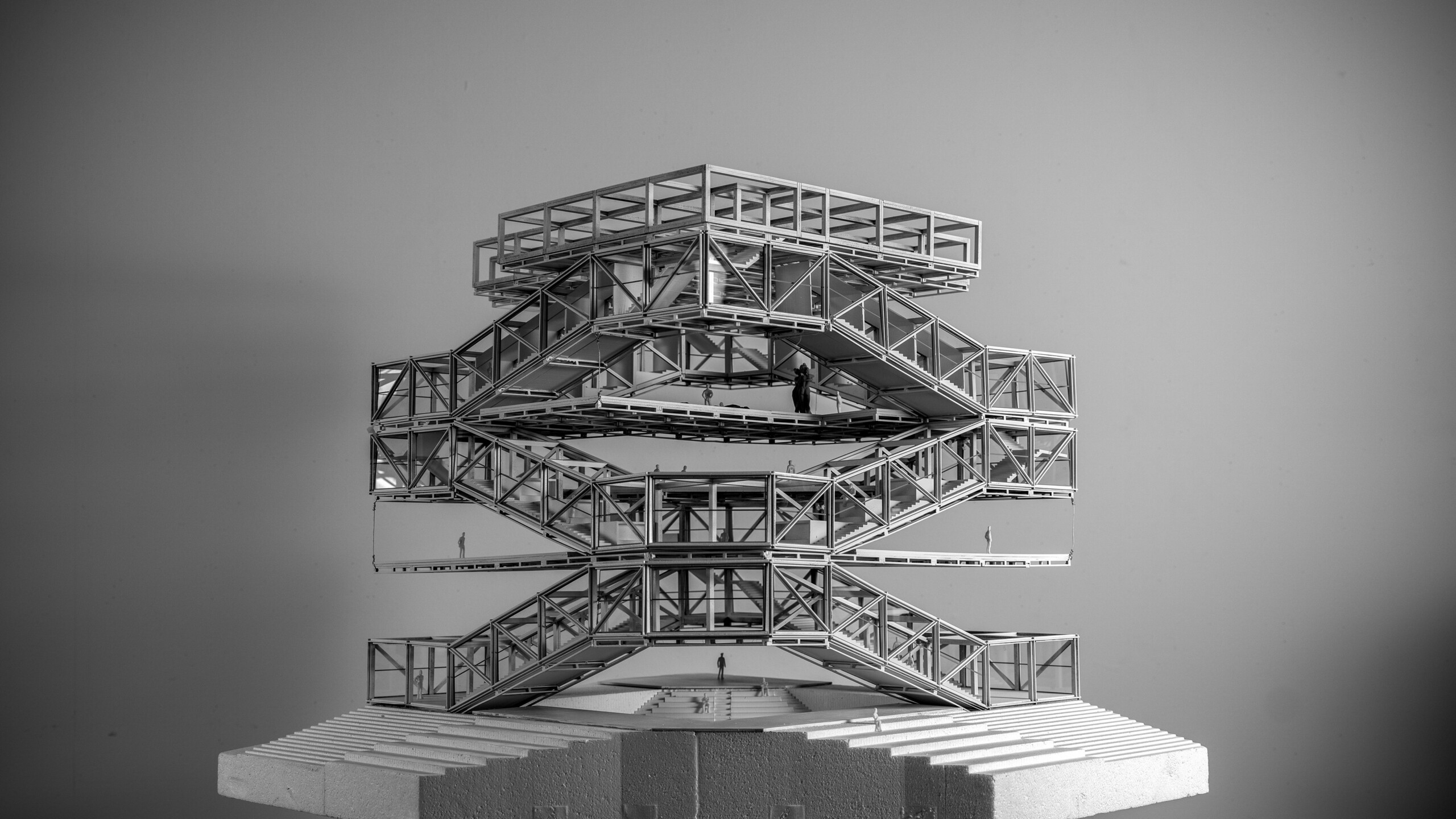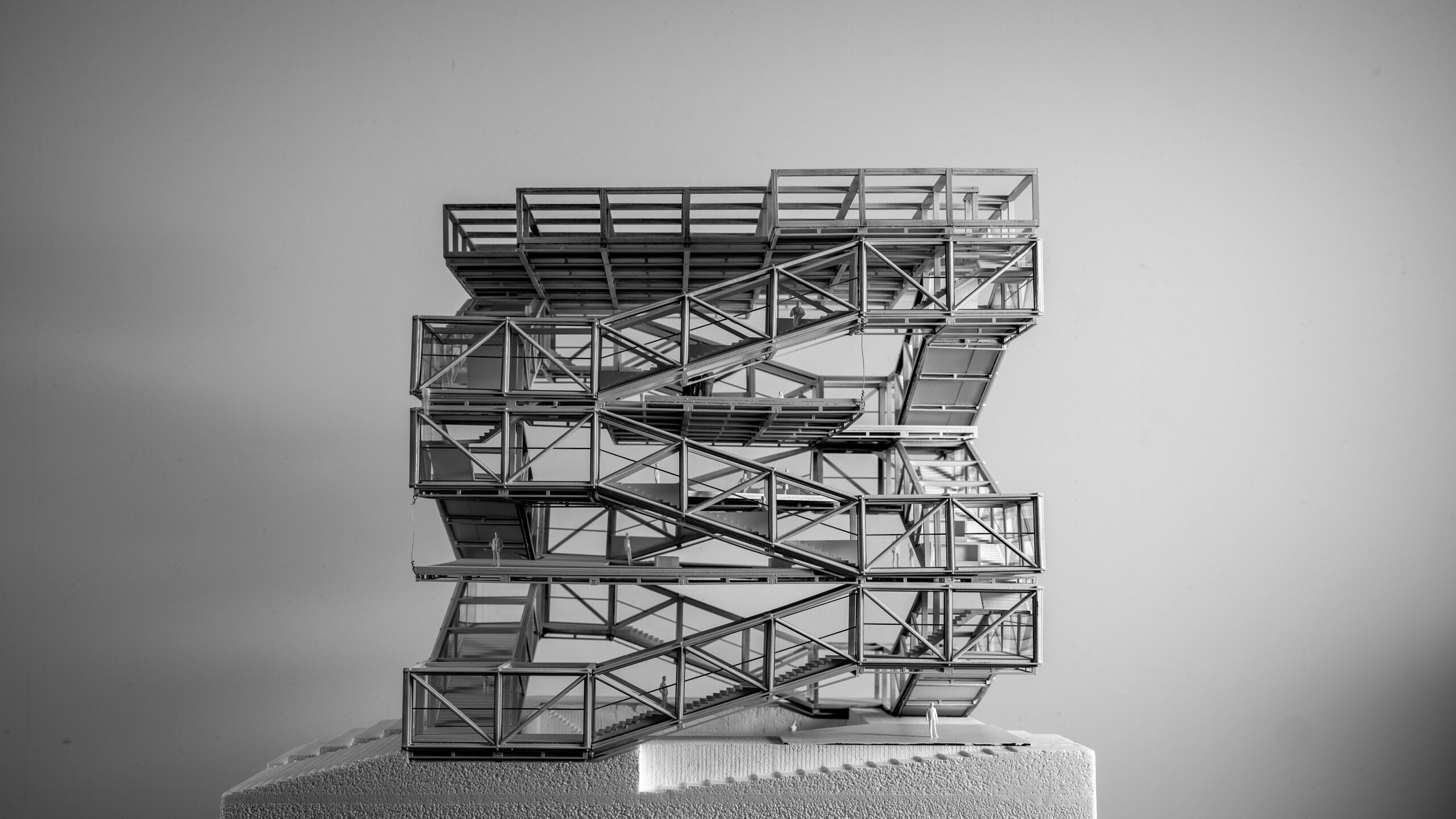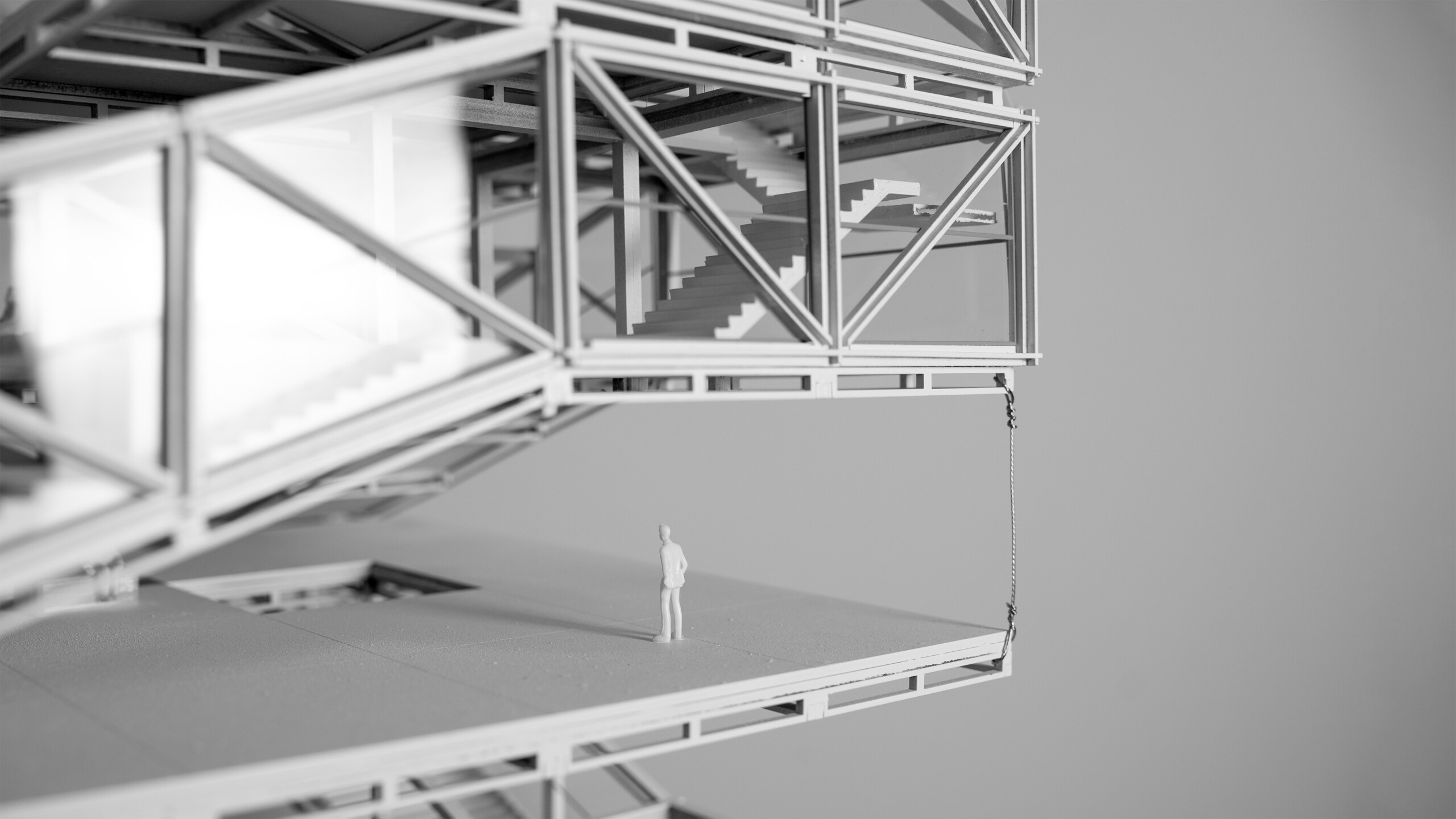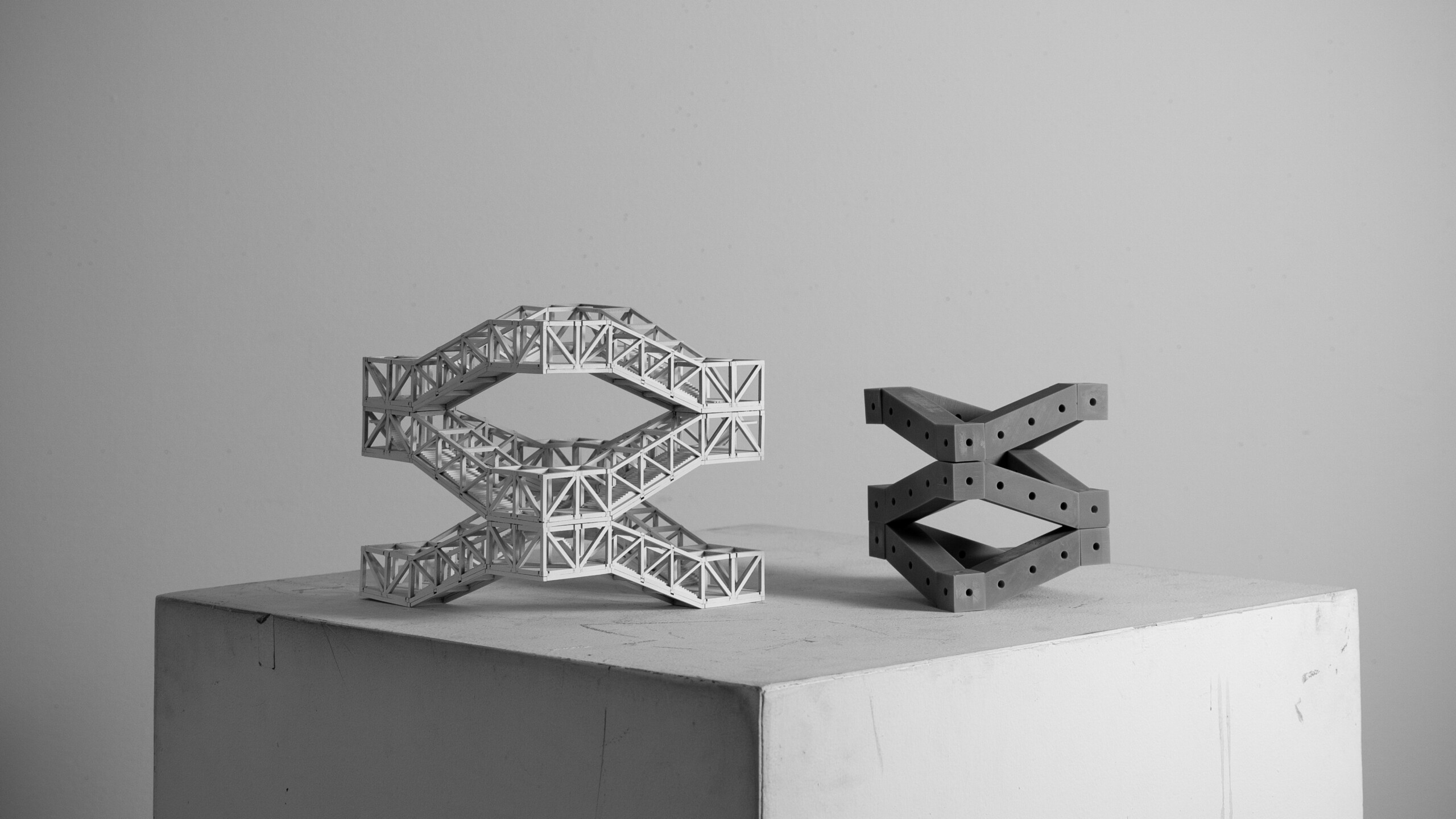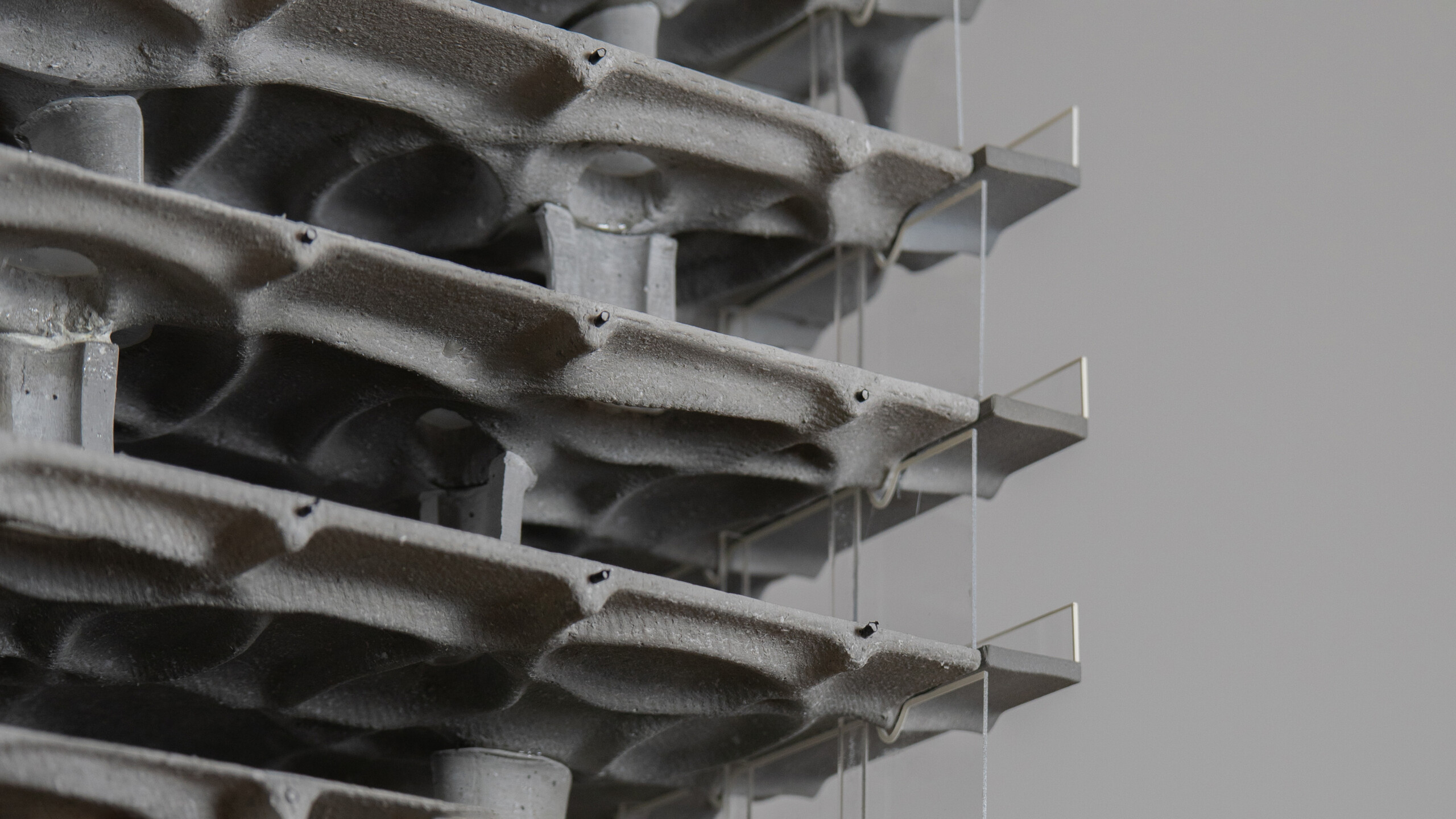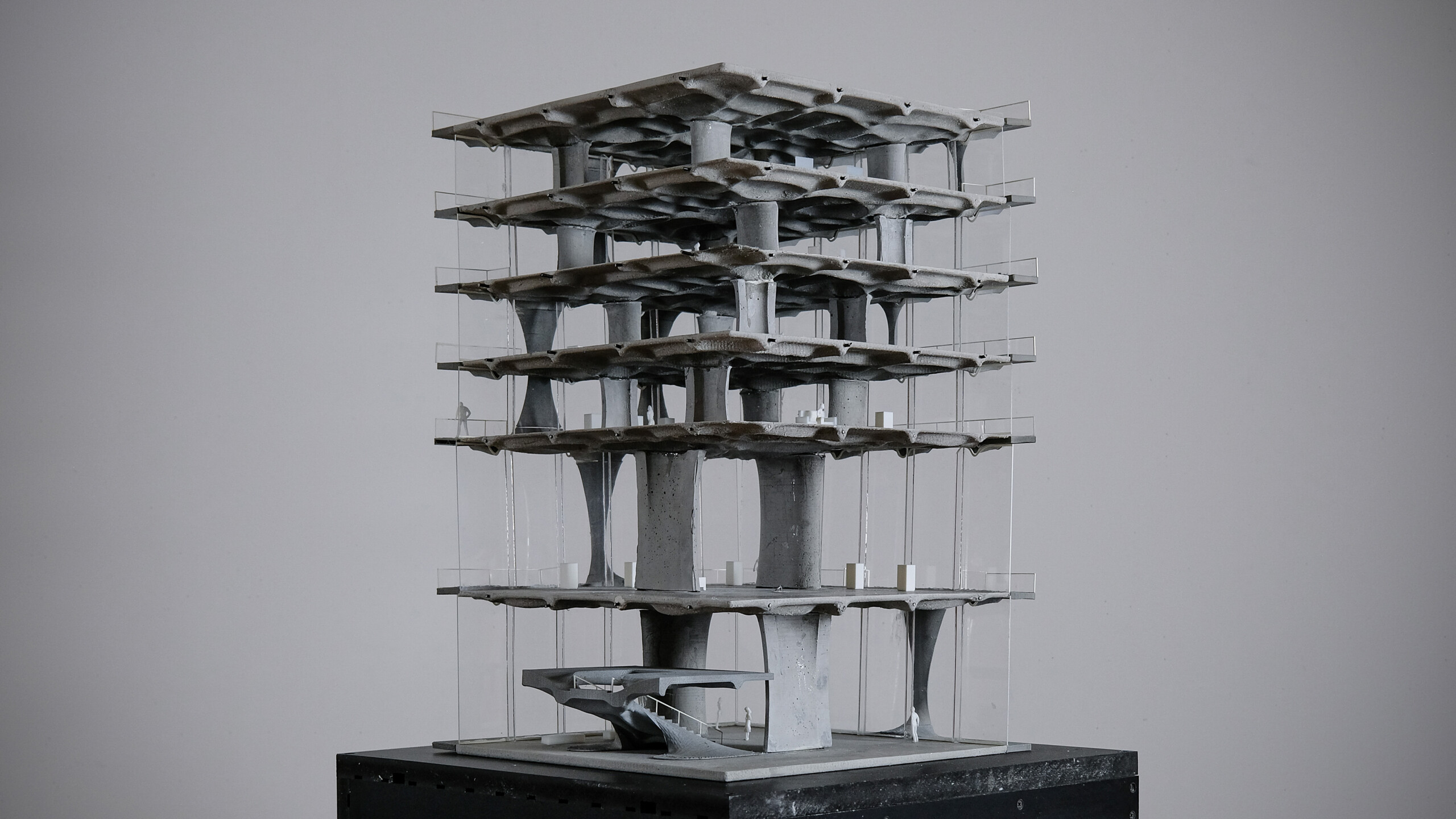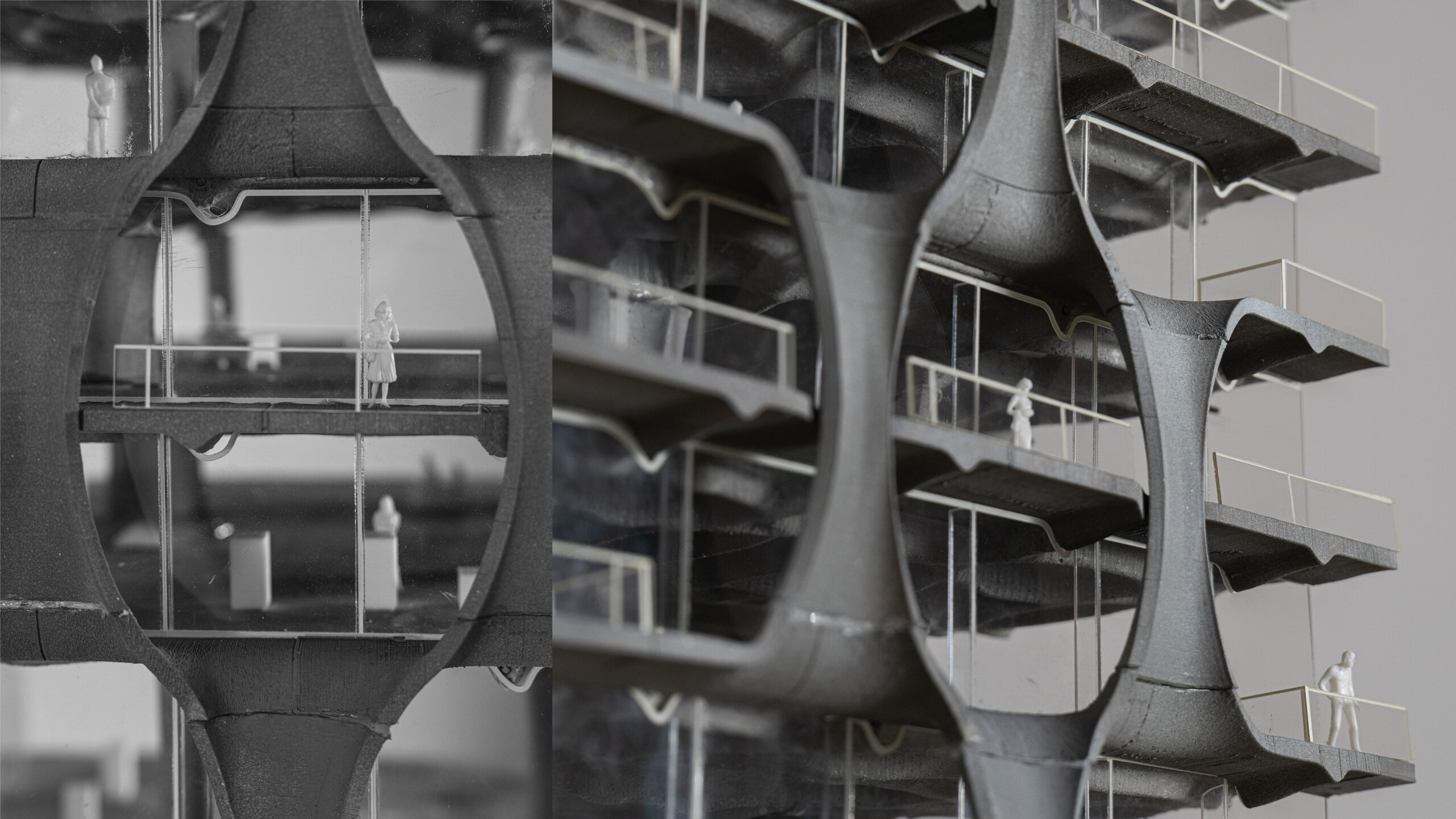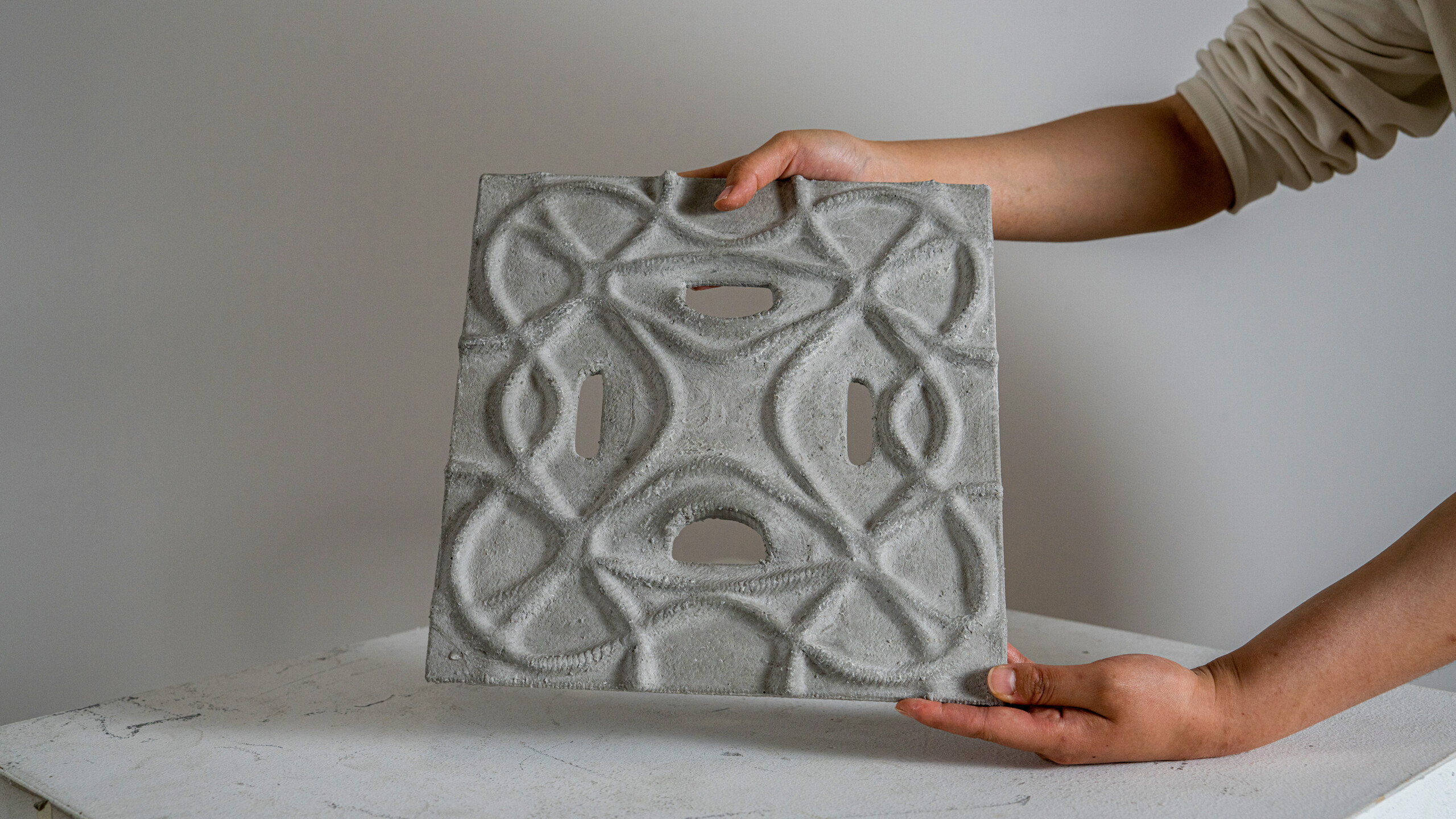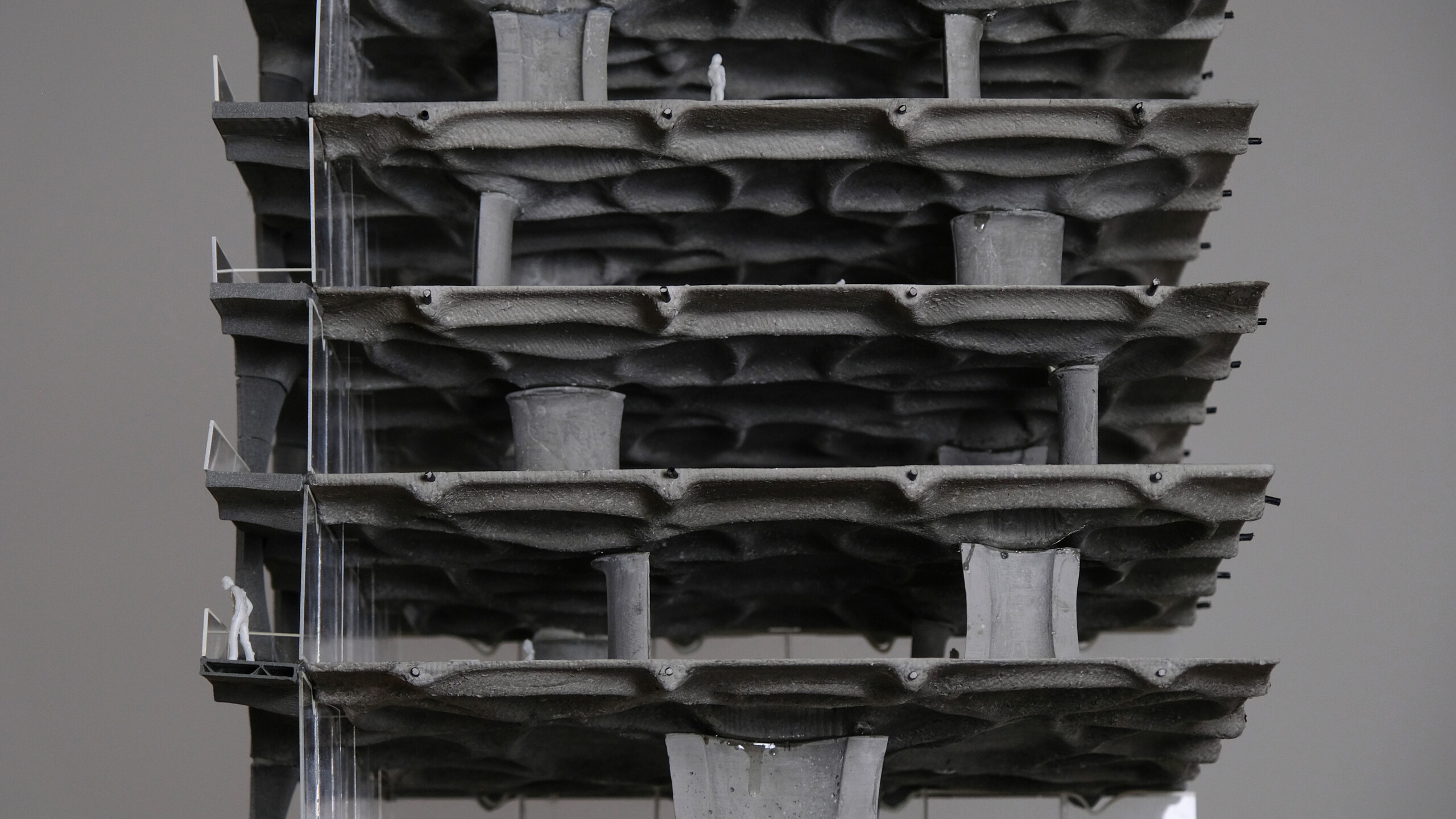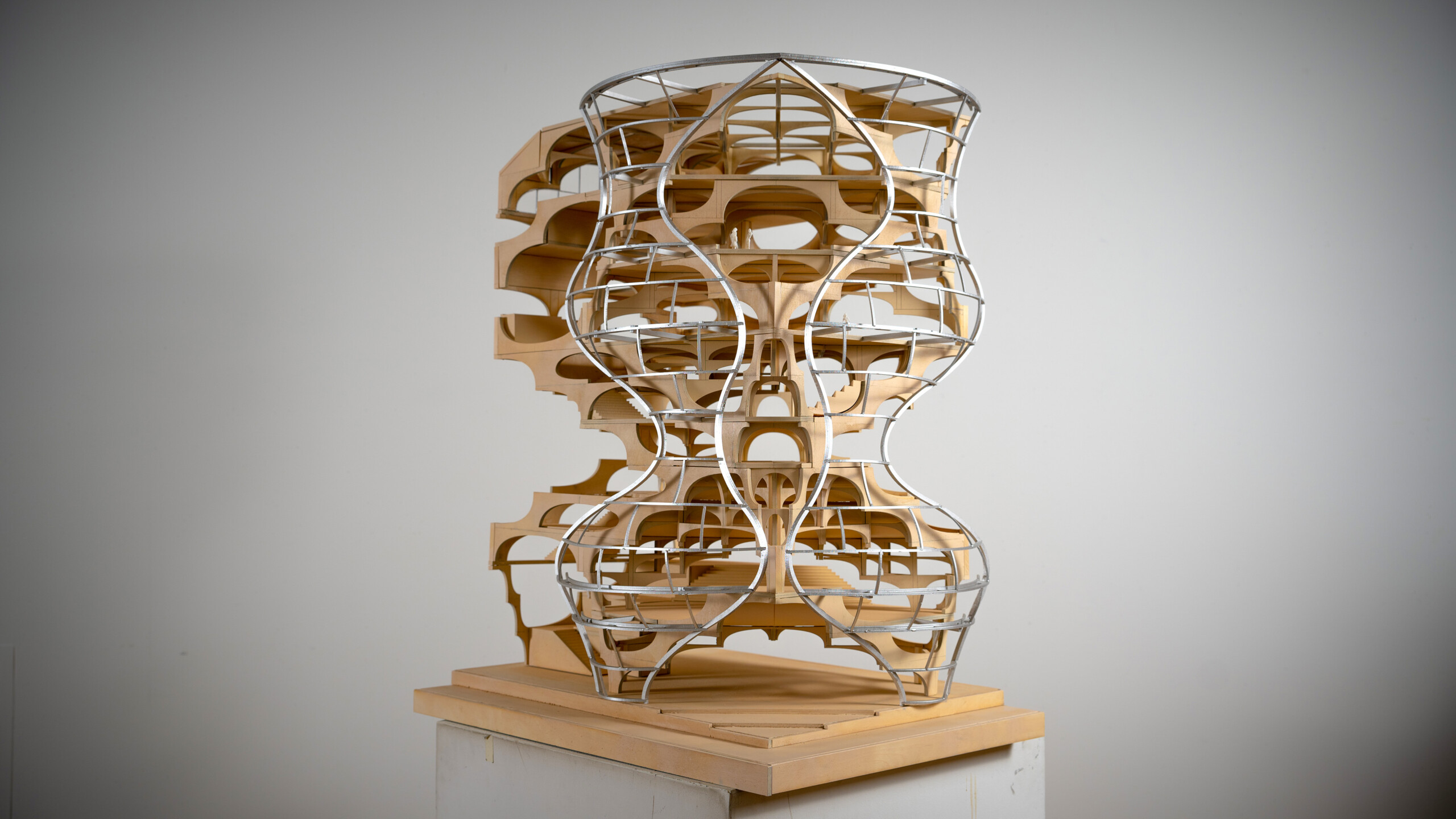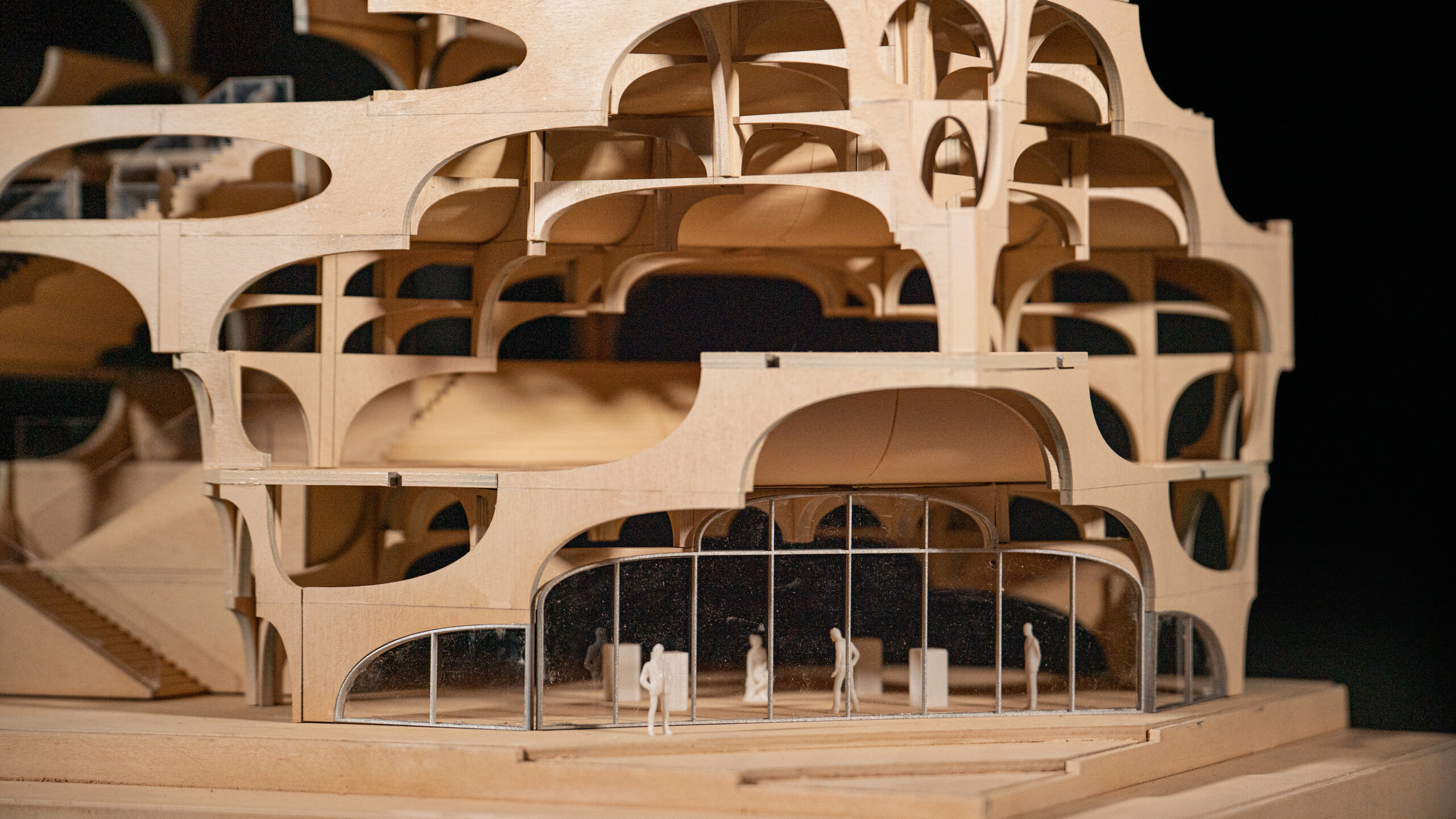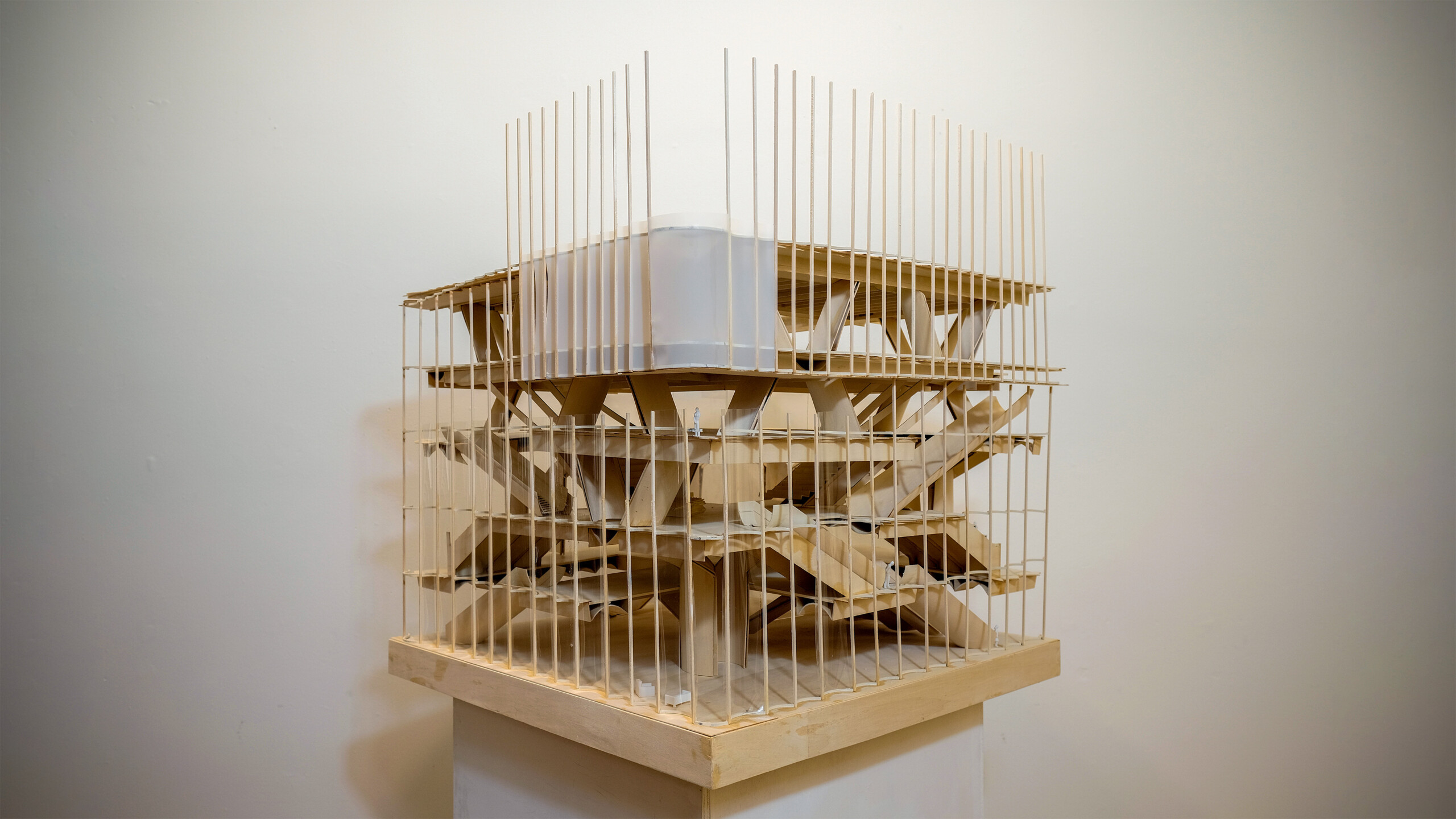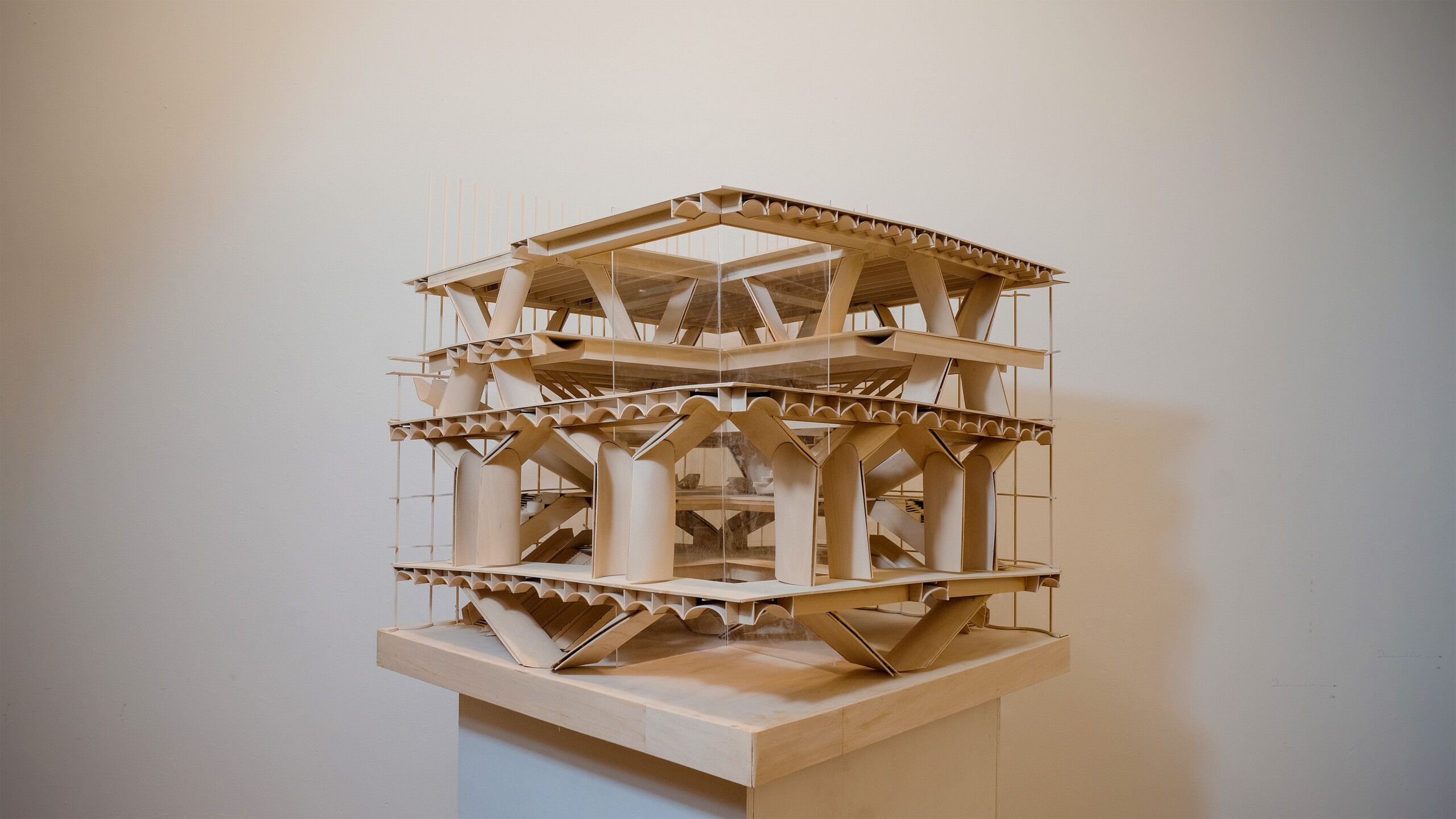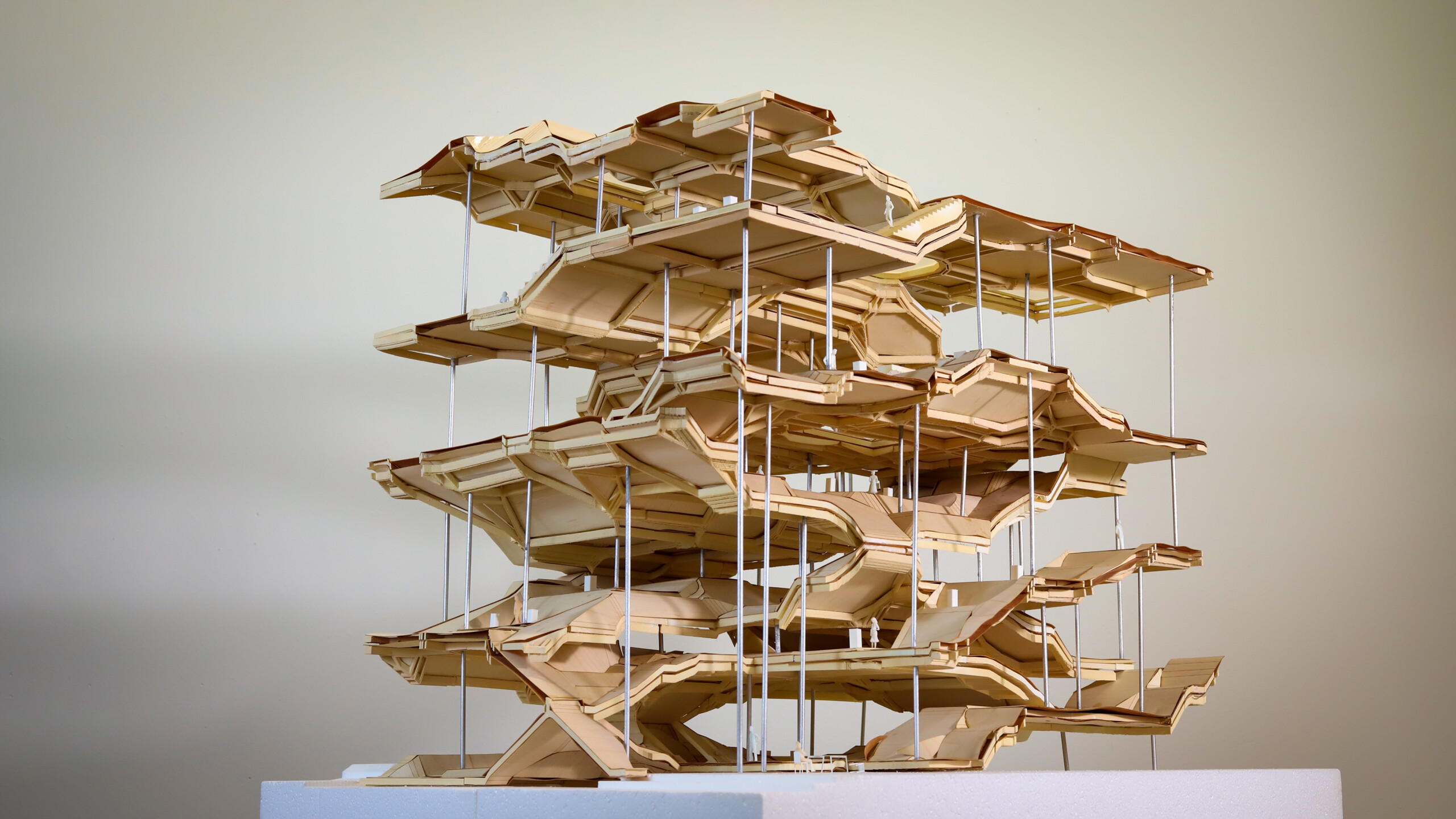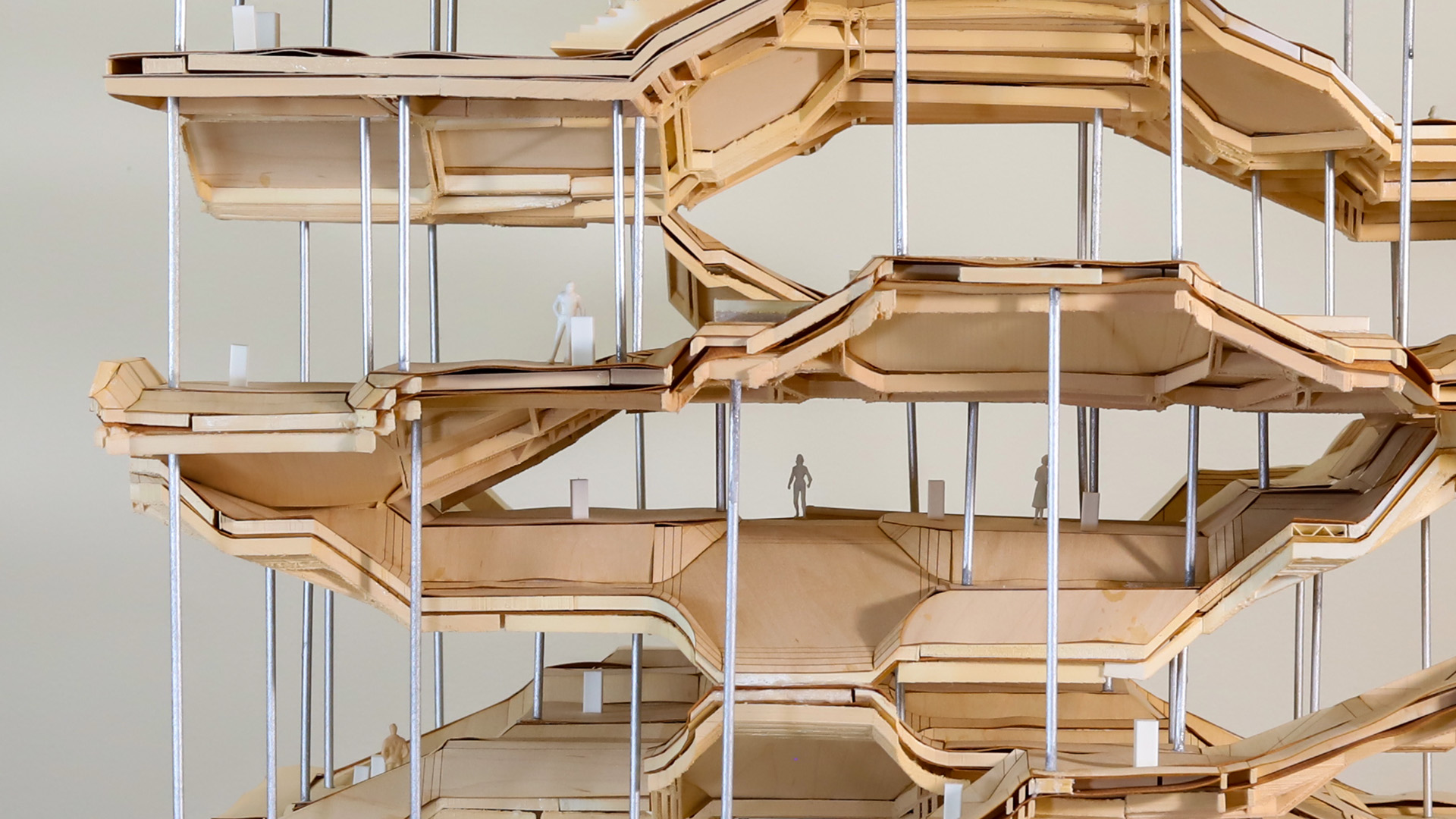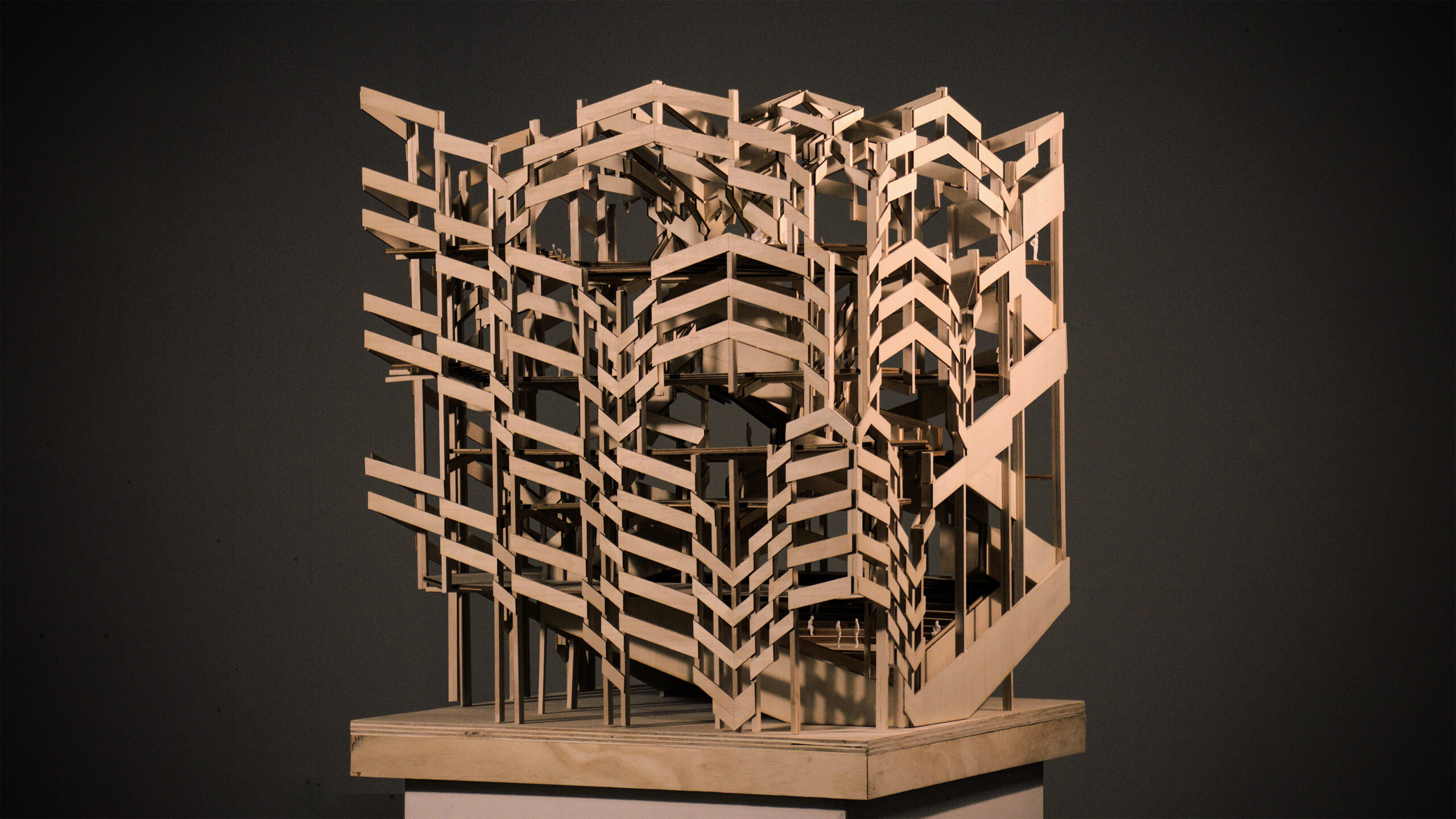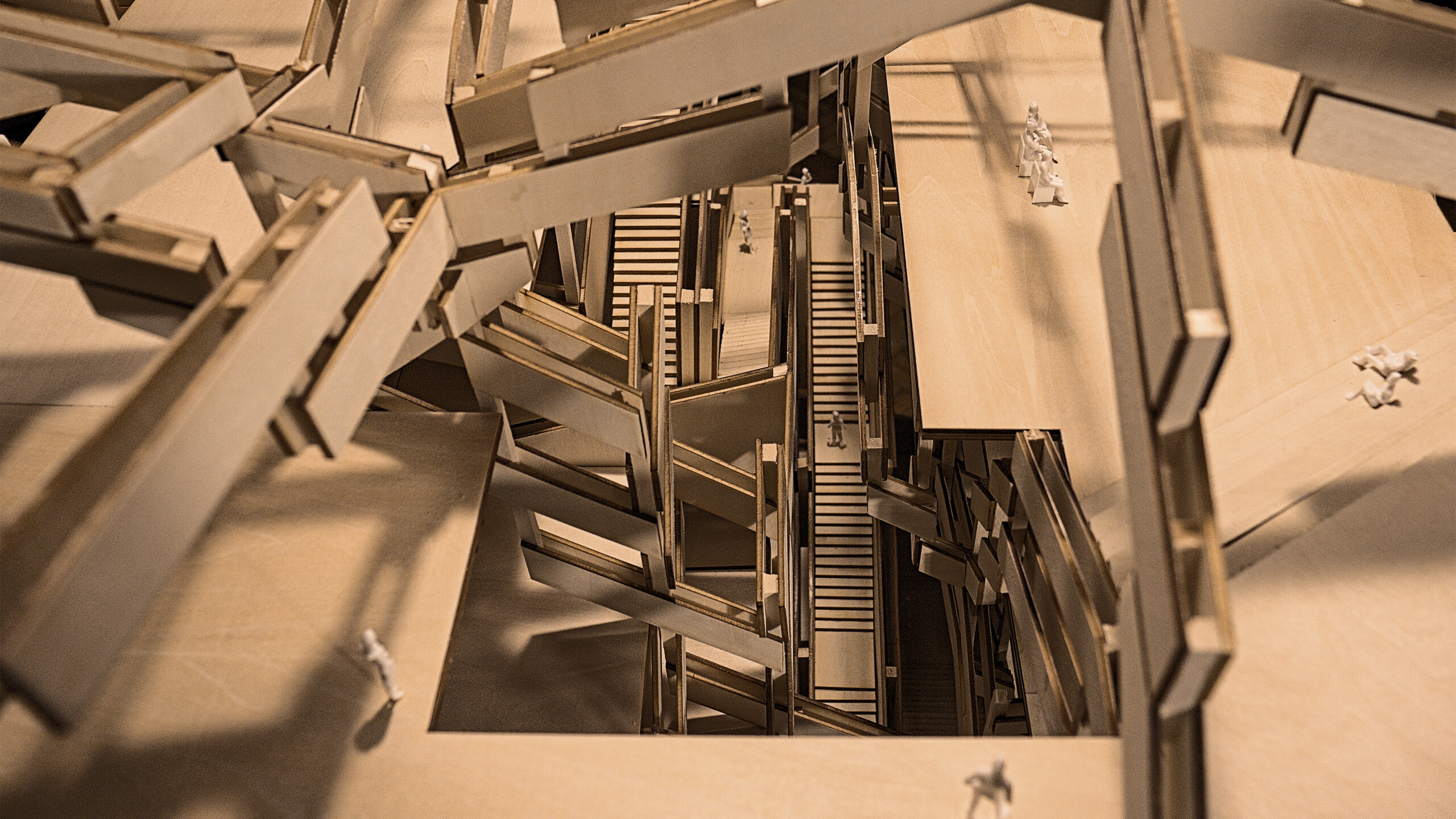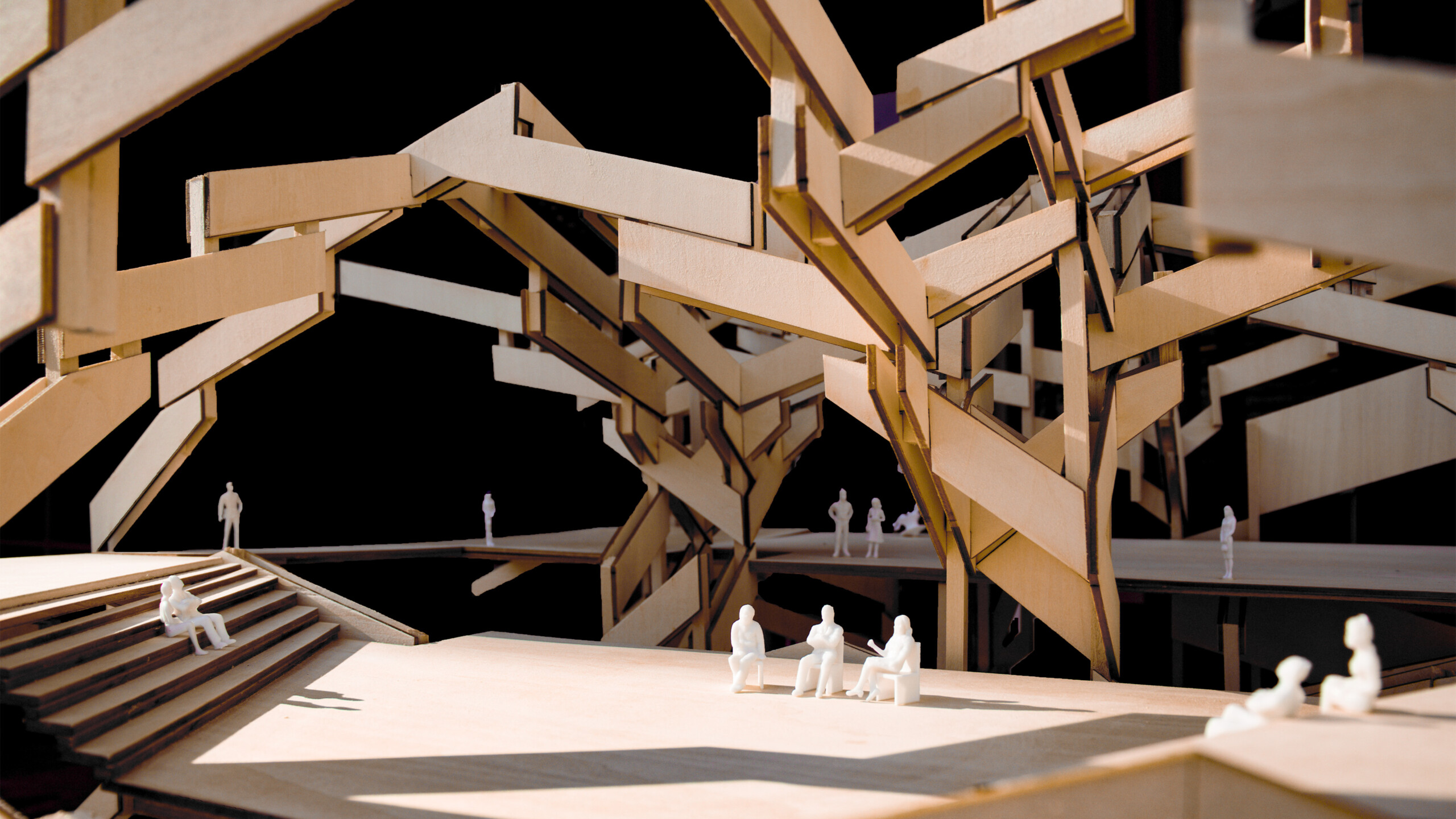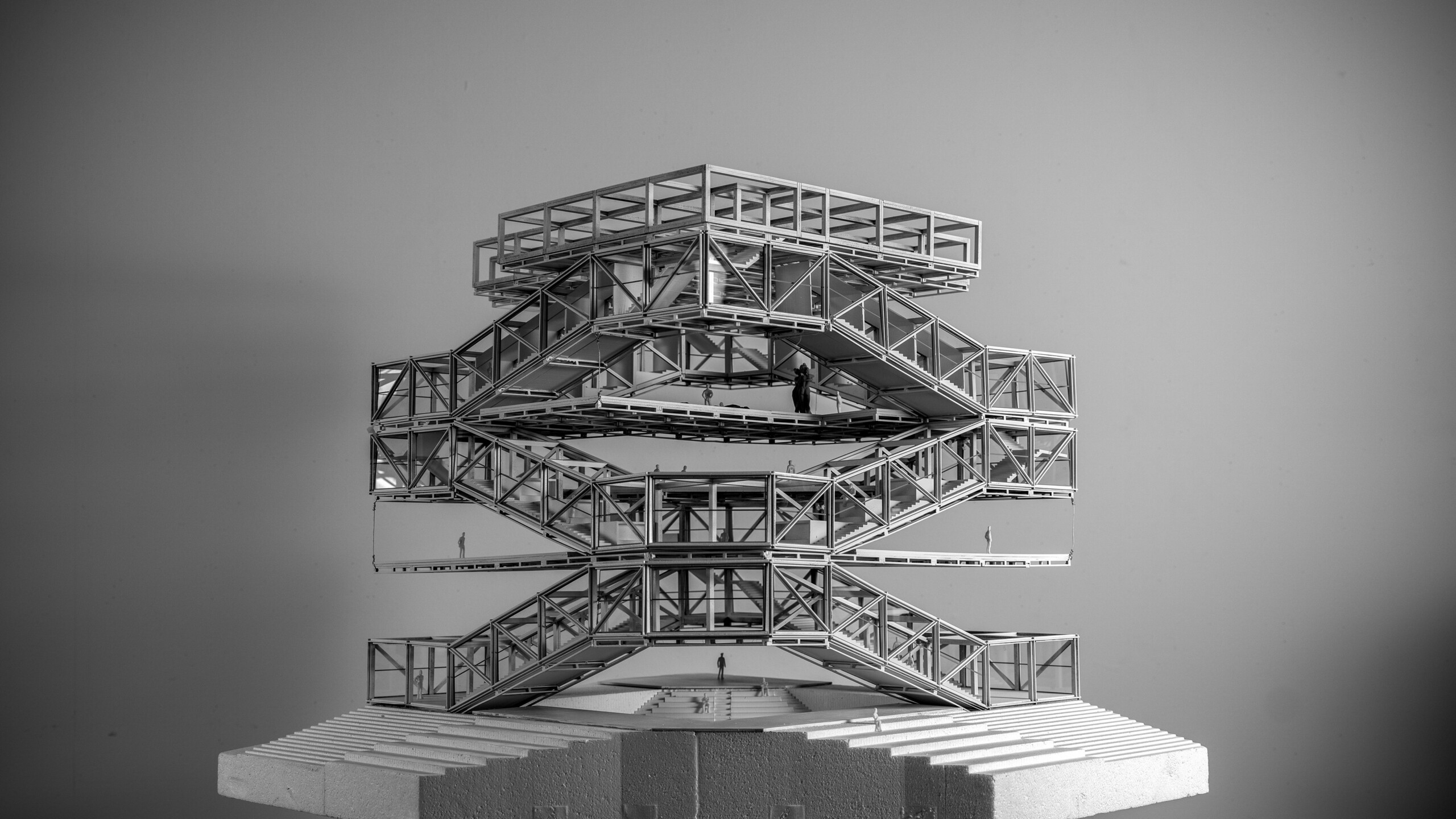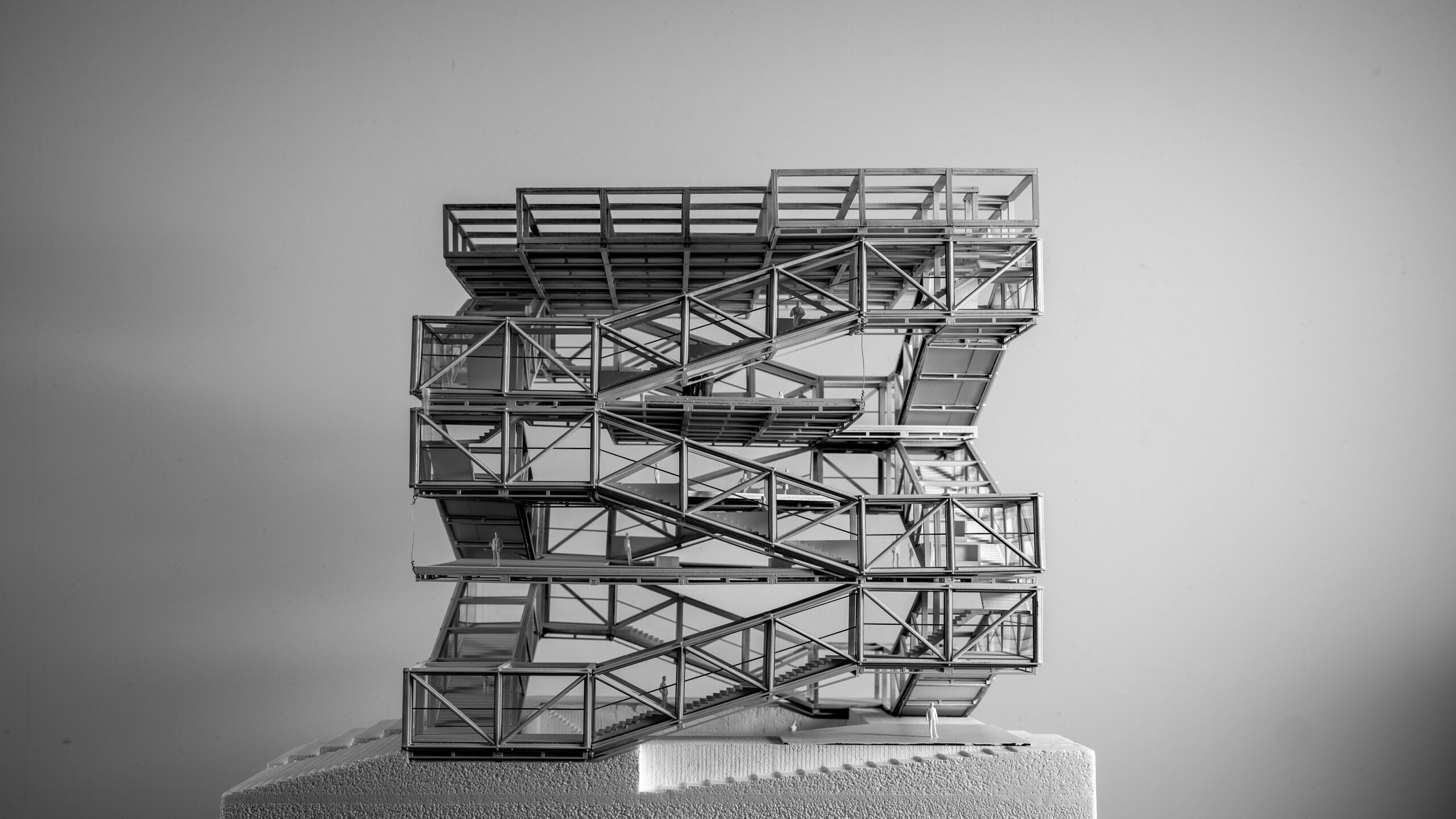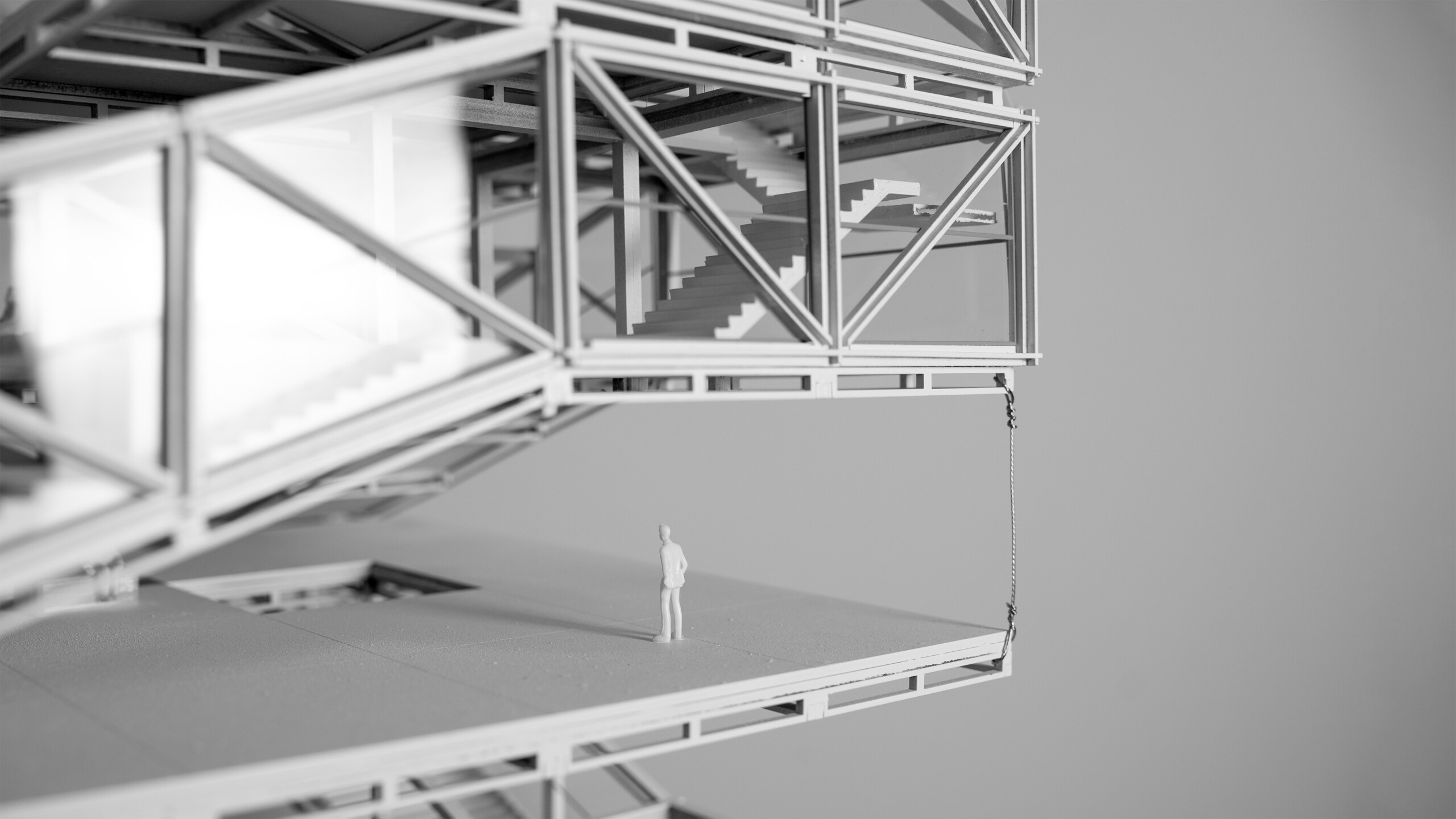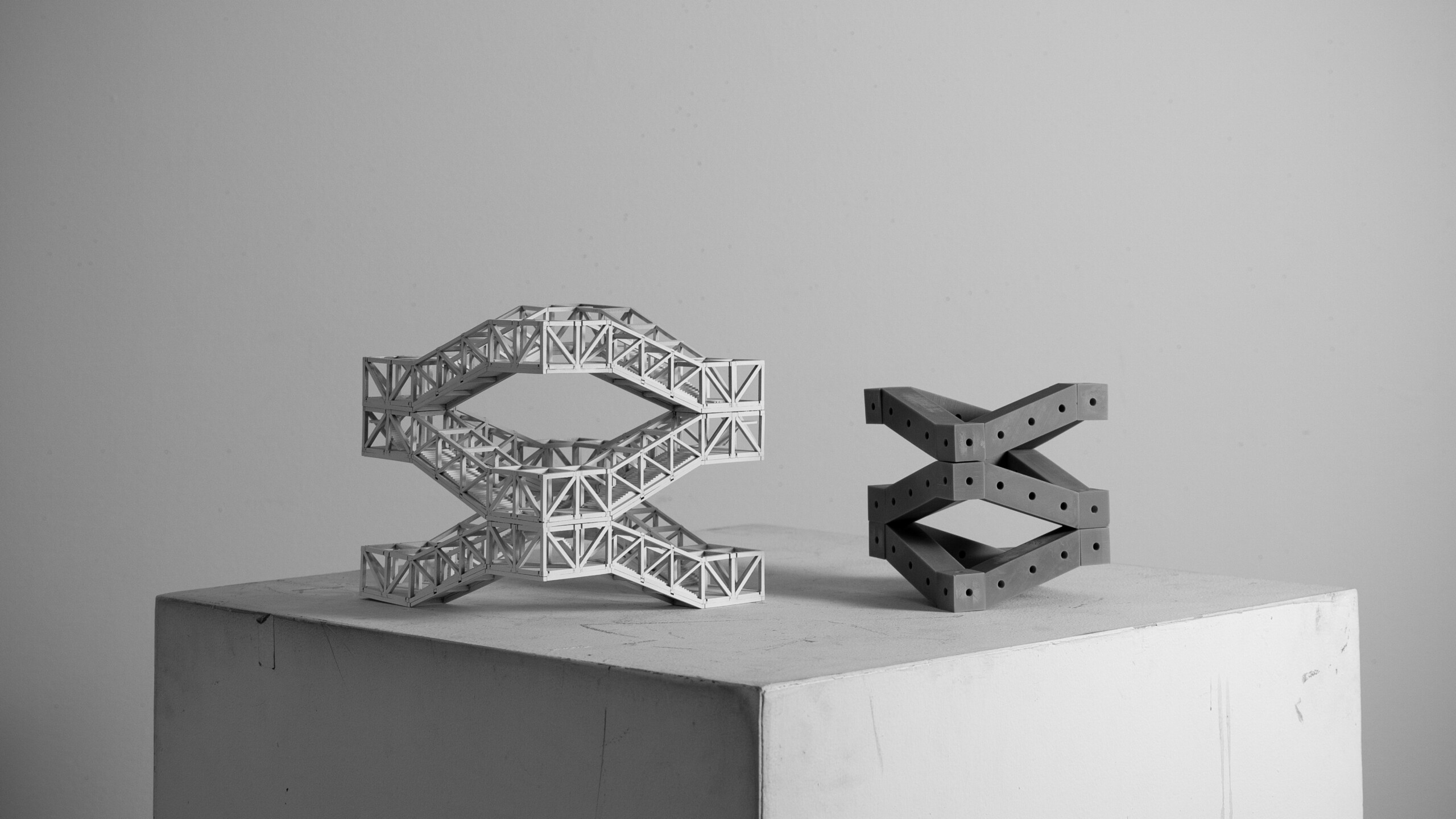 Structural Design Research Studio: Generative Prefabrication (Spring 2023)
Students
Luxin (Lucy) Zhong, Xiayu Zhao, Weijun Peng, Hedi Mao, Bohan Lang, Jie (Etta) Yang, Jianqing Shou, Mingyang (June) Yuan, Leechen Zhu, Cheuk Ming Ng, Clara Shim, Maitrey Bharatkumar Prajapati
Guest Critics
Peyman Askarinejad (PAN Partners), Charles Bermann (Diller Scofidio + Renfro), Pamela Cabrera (Transsolar KlimaEngineering), James Clark (MTFA Architecture), Richard Farley (UPenn), Orsolya Gáspár (STURE Lab, Budapest University of Tech), Florian Meier (Knippers Helbig), Mette Ramsgaard Thomsen (UPenn, CITA), Franca Trubiano (UPenn)
Brief
The architecture and construction industry is indeed responsible for serious waste problems. The construction process leaves significant waste and debris, including the process of demolishing structures to construct new buildings at the end of the life cycle and the waste and debris resulting from the material processing and preparation for new construction. They all contribute significantly to the waste problems globally. To address this problem and eliminate waste, the continual use and reuse of resourses should be at the core of the design process. Consequently, an architect should carefully select the construction material and analyze the method of construction and preparation of the materials to minimize the waste and allow for re-usability in the future. Moreover, the building design and use characteristics should also be involved in this process. Only then, a circular design process may be established, which would be at the intersection of the material properties and building design and use. This design approach values the "creative and distinctive use" rather than the quality of material.
Problem Statement and Objectives
This studio aims to investigate innovative methods of design, assembly, and disassembly of prefabricated parts that meet the functional requirements of a mid-rise building. The assembly method should evolve progressively to ensure the structural integrity of the building and consider environmental factors of the site. The overarching objective of the studio is to:
learn from the ancient local methods of assembly;
propose innovative, site-specific prefabricated methods of construction and labor;
minimize waste in both pre-production and post-production;
facilitate reusability of the parts in the future; and
value the cultural factors that form the architectural function.
Design Research Approach
The design method starts with assembly research by analyzing the conventional construction methods. The choice of materials and components will be based on the availability of the material, and the assembly should be compatible with the climate and environmental factors. While the prefabrication is at the core of this studio, six different sites with different cultural and environmental factors will be chosen to answer the following questions:
What might one learn from historic construction methods in a specific site?
How can this method be adopted for future methods of construction?
How can prefabrication reduce the use and waste of the particular material?
How does the assembly of the structural system conform with the programmatic function of the building?
How can this process minimum energy and waste in the future to recycle the material and use it for other purposes?